Ben Franklin Approved $2.4M in 12 Early Stage Companies
Companies featured:
CareAlign – Montgomery County

CareAlign is a Care Orchestration platform that helps clinicians coordinate care when multiple providers are caring for one patient. CareAlign works in acute care/in pattient settings, as well as for out-patient and value based care institutions. The platform has three core components: 1. Data Visualization – which connects to any and multiple EHRs/sources of data to provide a comprehensive and easily understood view of labs, vitals, meds, studies and more; 2. Task Management – a way for the care team to keep track of all that is going on with a patient today as well as what is planned for the future; and 3. Document Automation – CareAlign can automate handoffs, discharges, the creation of progress notes and more.
CareAlign is spun out of Penn Medicine and is led by CEO Dr. Subha Airan-Javia who was Associate CMIO there and remains a practicing hospitalists a few weeks of the year.
carealign.ai
AmorSui – Philadelphia County

AmorSui is a digital-native protective-wear brand with a mission to protect people and the planet, offering superior quality and eco-friendly safetywear that can be easily purchased through our first completely online shopping and rental experience.
AmorSui is led by Beau Wangtrakuldee, PhD, Founder & CEO, Colin Leary, Chief Marketing Officer, Philippe Leblond, Head of Digital Marketing, Sumant Chandiramani, Supply Chain Lead, and Will McGinn, Merchandising Lead.
amorsui.com
Lula – Philadelphia County
Lula is a technology company that aims to transform independent brick-and-mortar convenience stores into last-mile micro-fulfillment centers to deliver a range of need-it-now products to consumers via third-party partners like Doordash and UberEats.
Lula us led by Adit Gupta (CEO), Tom Falzani (Chief Product Officer), and Scott Sperling (Head ofRevenue).
luladelivery.com
Buyside – Chester County
Buyside is a data science & marketing company on a mission to help real estate brokerages profit from their largest untapped asset: big data. Buyside works by capturing many different sources of data of in real time, transforming it into actionable insights and intelligent marketing tools that generate seller leads, win more listings, and close more transaction in house. Simply put, we turn big data into big profits.
Buyside is led by CEO Charles Williams, CRO Ashley Terrell, and VP Technology Jon Druse.
getbuyside.com

SFA Therapeutics – Montgomery County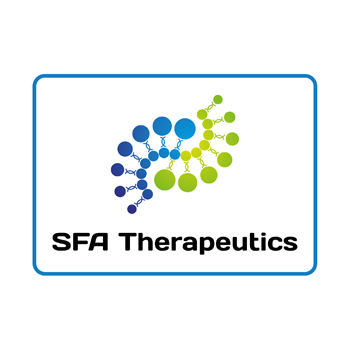 SFA Therapeutics, Inc is a clinical-stage, platform-based biotech with a novel immunomodulatory platform focused on chronic inflammatory diseases. Our vision is to change Medicine. SFA is developing small molecule oral drugs that have been shown to regulate the immune system through a complex cascade that affects several important molecular pathways, downregulating NF-kB and RAS. This platform has led to the development of six drugs to treat immuno-inflammatory diseases, targeting psoriasis and liver diseases (Hepatitis B, NASH and Hepatocellular Carcinoma (HCC), the most common form of liver cancer. SFA's most advanced assets are SFA001 and SFA002, which is in phase 1b.
SFA Therapeutics is led by Dr. Ira C. Spector, CEO, Dr. Mark Feitelson, CSO, Dr. Alla Arzumanyan, CDO,
Mr. James Kirwin, COO, and Dr. King Lee, VP, Regulatory Affairs.
sfatherapeutics.com

Employee Cycle – Philadelphia County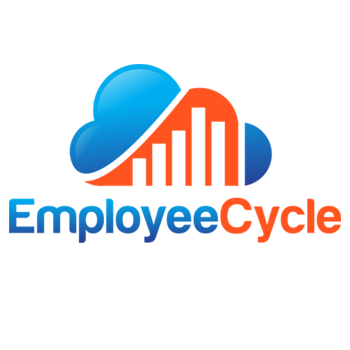 Employee Cycle is changing the way HR leaders use data, beginning with transforming disconnected employee data into a user-friendly, centralized, and real-time HR analytics dashboard. By leveraging APIs from a wide variety of best-in-breed HR systems, we provide a single data-driven view of the entire workforce. This allows HR leaders to better identify, communicate, and solve workforce problems (ex: turnover costs, lack of diversity, gender pay inequality, poor employer brand, etc), avoid risks, and save costs.
Employee Cycle is led by Co-Founder & CEO Bruce Marable and Co-Founder & CTO Salas Saraiya.
employeecycle.com

Houwzer – Philadelphia County

Houwzer is a next-generation real estate brokerage and home services company built around the customer. Its full-service, salaried agents and mortgage advisors help homeowners save when they sell and trust when they buy. Houwzer's proprietary technology is an end-to-end platform that streamlines the entire transaction from consultation to closing with an integrated one-stop shopping experience. The company employs seller and buyer agent specialists, who receive salaries instead of commissions, allowing them to focus on service, not just sales. Houwzer has maintained an industry-leading Net Promoter Score of 79.4 and an average rating of 4.9 out of 5 stars from hundreds of client reviews online. Since launching in 2015, Houwzer has saved home sellers on the East Coast millions and helped clients buy or sell thousands of homes worth more than $1 billion.
Houwzer is led by Mike Maher, Co-Founder & CEO.
houwzer.com

NICKLpass – Philadelphia County

Get your team access to news & information they need to be successful. Access news articles, research reports, videos, and data from multiple sources with one login. Get more sources and more seats as your team grows. Never be slowed by a paywall when you need information the most.
NICKLpass is led by Sumorwuo Zaza, CEO and Allison Paz, COO.
nicklpass.com

Piano – Philadelphia County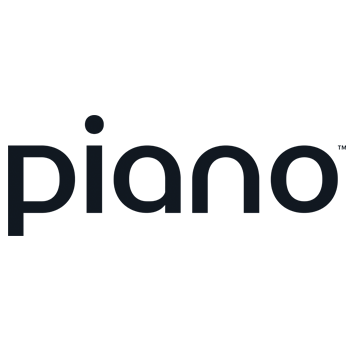 Piano's Digital Experience Cloud empowers organizations to understand and influence customer behavior. By unifying customer data, analyzing behavior metrics and creating personalized customer journeys, Piano helps brands launch campaigns and products faster, strengthen customer engagement and drive personalization at scale from a single platform. Headquartered in Philadelphia with offices across the Americas, Europe and Asia Pacific, Piano serves a global client base, including Air France, the BBC, CBS, IBM, Kirin Holdings, Jaguar Land Rover, Linkedin, Nielsen, The Wall Street Journal and more. Piano has been recognized as one of the fastest-growing, most innovative technology companies in the world by World Economic Forum, Red Herring, Inc. and Deloitte. For more information, visit piano.io.
Piano is led by CEO Trevor Kaufman, CFO Alex Franta, CMO Ashley Deibert, CRO David Gosen, CGO Joanna Catalano, COO Kweli Washington, CCO Nick Worth and CTO Tim Dirrenberger.
piano.io

CollX – Philadelphia County

CollX (pronounced "collects") answers the question every collector has: "What's it worth?" The app lets you scan any baseball, football, or basketball card and instantly identify it and get the average market value. Once you've scanned your cards, add them to your collection and track your portfolio. Best of all, you can follow other users, message them, trade, buy and sell.
CollX is lead by Co-Founder and CEO Ted Mann – Formerly Co-Founder of Partium, CEO of Slyce, and Co-Founder of SnipSnap Co-Founder and CTO Kostas Nasis – Formerly Founder of Propeller, Founder Neusis, Co-Founder of SnipSnap.
collx.app

GoWellbenefits.com – Montgomery County

Making benefits faster and easier.
GoWellbenefits.com is lead by CEO, Holly Adams.
gowellbenefits.com

---