Community Energy had a heck of a 2015
We can't help but be impressed when one of our portfolio companies is actively advancing both adoption and execution of technology—and it's fair to say that Community Energy is crushing it right now.
Ben Franklin portfolio company Community Energy has become a recognized leader in developing and bringing to completion very large scale (utility scale) solar power projects. They have now developed several of the largest solar projects in the East. Its 900-acre Amazon Solar Farm US East in Virginia has entered construction for completion by October 2016. The power is purchased by Amazon Web Services and the ultimate ownership is with Dominion, the third largest electric utility in the United States. This 80 megawatt project supplies 15,000 American homes in a given year, making it the largest solar power plant in the Mid-Atlantic. That'll charge a lot of Kindles, no doubt (maybe not so many Fire phones?).
The Amazon project follows on the heels of the even larger 100 MW project in Butler, Georgia and 120 MW project in Pueblo, Colorado. Think of solar projects that cover two square miles of land a piece.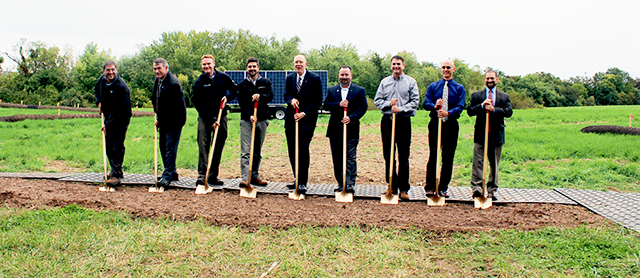 Closer to home, Community Energy completed construction on a 2 megawatt solar array at Elizabethtown College. The ground-mounted solar photovoltaic system will create an educational living-learning laboratory on campus. It's expected to supply over 20 percent of the College's annual electricity needs, equivalent to powering 350 homes.
In 2016, the cost of solar energy will keep getting lower. The choice of powering businesses and homes with an increasing percentage of renewable power keeps becoming easier and more compelling. Community Energy is leading that charge. We're proud of their success.
---