Ben Franklin Healthcare Approvals: $2M In 7 Companies
Companies featured:
Bainbridge Health – Philadelphia County

Bainbridge Health is making the hospital a safer place for patients by reducing medication errors. Bainbridge Health is led by Co-founder and CEO, Joseph Kaupp.
Envision2bWell – Chester County
You've heard the term Know Your Worth! We say Know Your WELLth! Our powerful 360° solution engages and empowers people to be the CEO of their body. It's an integrated and unified ecosystem that connects the dots with knowledge, support, access, and autonomy to live a healthy, well balanced life and it sits at the intersection of illness and wellness. It's designed to help people foster micro-habits and achieve daily goals through the convenience of their mobile phone. We've made it easier, cheaper and time-saving, all in one resource.
Envision2bWell is led by Tammy Williams, Gillian Johnson, Faizan Chughtai, & Catharine Steccato.
Hanimune – Philadelphia County
Hanimune Therapeutics, best known for its over-the-counter brand, Lil Mixins is developing solutions for a future free of food allergy. Hanimune is led by CEO, Meenal Lele.
Invisalert – Chester County
InvisAlert Solutions has developed a patent-pending technology that delivers patient monitoring compliance and risk management for inpatient healthcare. InvisAlert's initial product, ObservSMART®, targets inpatient behavioral health – a market whose clinical requirements include around-the-clock patient observations at 15-minute intervals.
Invisalert is led by CEO Peter Nagy.
Keriton – Montgomery County

Every year around 500,000 infants are admitted to one of the 1,100+ Neonatal ICUs (NICUs) across US. While mother's breast milk is important for all newborns, it is vital for the survival of these fragile patients. However, despite its critical role, the current state of breast milk management in NICUs is extremely manual, labor-intensive and error prone. Keriton is working with Penn Medicine to develop a new gold-standard for breast milk management. With end-to-end process automation and validation, Keriton's HIPAA-compliant SaaS suite significantly lowers the nurses' time spent on breast milk management, reduces errors and automatically generates an audit trail for the process. The Keriton suite also aims to improve expression of breast milk in lactating NICU mothers by enhancing their pumping experience, which has been empirically linked to improved clinical outcomes.
Keriton is led by CEO, Rich Magar.
SAIL Fusion – Chester County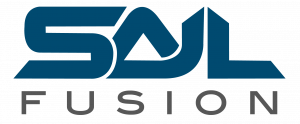 SAIL Fusion is a medical device start-up advancing the treatment of sacroiliac (SI) joint dysfunction. SAIL is focused on providing lasting relief for patients with chronic lower back pain caused by the pelvis, and is the first to apply the proven joint fusion principles established by the AO foundation.
SAIL Fusion enables surgeons to completely fuse the SI joint with a zero-profile implant placed through a single minimally-invasive incision. The shallow posterior-inferior approach enables complete joint preparation with direct visualization. The patented implant creates rigid fixation between the sacrum and ilium through integrated multiplanar fixation. SAIL's proprietary technology protects critical anatomy and reduces tissue disruption to avoid surgical complications. This technique provides a faster, simpler, and cost effective solution for SI joint dysfunction.
SAIL Fusion is led by CEO, David Jansen.
Strados Labs – Philadelphia County

The Strados RESP™ platform enables clinicians and researchers to capture lung health from anywhere, anytime with the first FDA-cleared wearable sensor that records patient lung sounds remotely along with machine learning algorithms that automatically detect events such as cough, wheeze, and rhonchi. The device offers clinicians objective and earlier insight into patient symptoms of respiratory disease (such as Asthma or COPD) and enables researchers to objectively collect symptoms for clinical trials without relying on patient self-reporting.
Strados Labs is led by CEO & Cofounder, Nicholas Delmonico, COO & Cofounder, Richard Powers, CTO, Jason Kroh, Chief Medical Officer (CMO) Mitchell Glass MD, & Director of Quality, Marco Fedeli.
---