Ben Franklin Approved $975k in 6 Early Stage Companies
Companies featured:
Yellowdig – Philadelphia County

Yellowdig improves the student experience by creating new opportunities for peer learning and community engagement, while drastically cutting down on the administrative time where student participation is critical. When implemented, our platform improves engagement and retention across the entire student lifecycle: from pre-enrollment and all aspects student life through alumni lifelong learning and beyond.
Yellowdig is lead by Founder & CEO, Shaunak Roy.
yellowdig.com
Strados Labs – Philadelphia County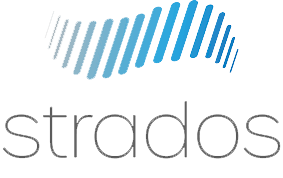 Strados developed the Remote E-Stethoscope Platform (RESP), the world's first medical-grade wearable e-stethoscope. RESP™ offers clinicians a cost-effective, non-invasive and wireless solution that enables early, remote detection of key changes in lung acoustics and ventilation patterns of patients between nursing visits. RESP™ easily integrates with existing clinical workflows, can be billed under CPT codes for RPM and Telehealth, and can help predict and avoid pulmonary failure events that are costly and life threatening.
Strados Labs is led by Nick Delmonico, Cofounder & CEO, Richard Powers, Cofounder & COO, Jason Kroh, CTO, Dr. Mitchell Glass, CMO.
stradoslabs.com
Switchboard Live – Philadelphia County

Switchboard Live developed a SaaS-based platform that helps clients manage and publish live streaming video to multiple destinations such as, YouTube Live, Facebook Live, Twitch, or Twitter/Periscope simultaneously. Our user-friendly cloud product empowers users to connect, engage, and grow their live viewing audience, by enabling a single live stream to co-exist across various streaming and social media channels without needing additional hardware or software. Switchboard is #howyoudolive.
Switchboard Live is led by Rudy Ellis, CEO & Co-Founder.
switchboard.live
Habitat Logistics – Philadelphia County

Habitat Logistics powers delivery for restaurants. We provide a turnkey delivery system, and can fulfill orders from customers who call-in, as well as from 3rd-party online ordering services such as Grubhub, Zuppler (Conshohocken-based), Snackpass, and others. In 2019, Habitat was backed by the same investors as DoorDash, Instacart, and Caviar. Habitat serves over 150 merchants in Philadelphia alone, including Santucci's, Papa John's Pizza, PrimoHoagies, Di Bruno Bros., Qdoba, and many others.
Habitat Logistics is lead by Andrew Nakkache, Co-Founder & CEO and Michael Paszkiewicz, Co-Founder & CTO.
tryhabitat.com
Cassian Solutions – Chester County

Cassian provides best in class patient engagement for specialty therapies. Cassian's platforms fill the critical gaps in the specialty patient journey through automated and individualized patient engagement that improves compliance, patient reporting, and helps patients stay on therapy. Our unique products, Cassian Flex and MediTrak bring next-generation patient support directly to specialty pharmacies, Hubs, and Pharmaceutical Brands.
Cassian Solutions is lead by Co-founder & CEO, Christopher Corsi; Co-founder & CTO, Edwin Mellett; Co-Founder & CSO Collin Wolf.
cassianrx.com
Aevumed – Chester County

Aevumed is a medical device company advancing the treatment of tendon repair. Founded by ambitious and energetic industry professionals in the greater Philadelphia area, Aevumed is on a mission to enhance the quality of life in patients with rotator cuff tears. Aevumed's unique FDA cleared products on the market is making a difference in rotator cuff tear patients and is introducing further disruptive technologies that address the current unsolved 20% failure rate of rotator cuff surgeries. In addition, Aevumeds proprietary technologies enable surgeries to be cost effective, simple, and faster than industry standards.
Aevumed is led by Saif Khalil, PhD, CEO & Founder; Miles Curtis, Director of Product Development & Co-Founder; William Warrender, Jr., SVP Sales.
aevumed.com
---