Ben Franklin Approved $1.8M in 9 Early Stage Companies
Companies featured:
GoCoach – Philadelphia County
Now like never before, it's time to develop greater skills in every one of your people.
GoCoach meets people right where they are, right now, with personalized coaching and blended learning to upskill anyone.
GoCoach is lead by Kristy McCann, CEO/Co-Founder, Rebecca Taylor, COO, Lisa Whelan, Head of Sales, Tori Coakley, Head of Engagement, Erin Korgie, Coach Marketplace and Learning Content.
gocoachgo.com
Astarte Medical – Bucks County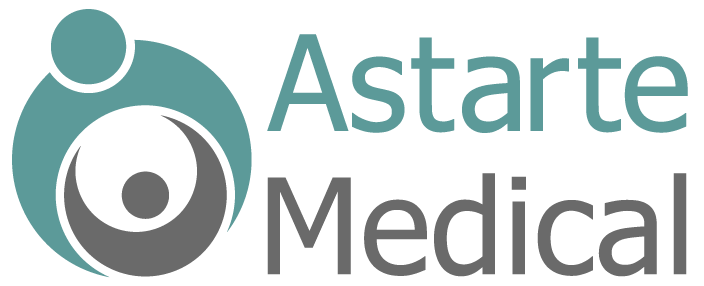 Astarte Medical is a precision nutrition company leveraging data, machine learning, and digital tools to improve health outcomes in the first 1000 days of life, with an initial focus on preterm infants. NICUtrition®is a real-time, EMR-integrated clinical decision support tool to standardize feeding practices, optimize nutrition management, and assess the provision of equitable care in the NICU. Our patented NICUbiome®platform leverages machine learning to predict growth failure and identify nutritional phenotypes (NutriTypes). These digital diagnostics provide early insights related to growth using a proprietary, multi-dimensional dataset, to drive personalized care and nutrition planning. Paired together, these two platforms will address some of the most challenging issues for preterm infants. NutriTypes identified using NICUbiome®will help inform personalized nutrition strategies delivered through NICUtrition®thereby improving growth and development.
Astarte Medical is led by Tracy Warren, CEO, Tammi Jantzen, CFO, David Genetti, CTO, Dr. William Hay, CMO.
astartemedical.com
Tozuda – Philadelphia County
Tozuda is most recognized for its award-winning Head Impact Indicator for concussion awareness. Our patented device attaches to the back of any helmet and indicates when a high magnitude hit has occurred and the user should seek medical attention. All our users have to remember is, "If it's red, check your head!"
Tozuda is led by Jessica Garcia Founder and CEO, Christopher Basilico CTO and co-Founder.
tozuda.com
Naturaz – Montgomery County

Naturaz is a clean health and beauty company that is harnessing the power of nature to care for curls. Naturaz scientifically formulates, manufactures and sells 100% vegan hair care products for curly hair. The Moisture Burst System, our signature three product solution, is formulated to sustain 3X more moisture in the hair strand. Naturaz products are made with natural and organic ingredients to reduce dryness, breakage, thinning, frizz and hair loss that collectively affect more than 60% of women worldwide.
At Naturaz, we are passionate about contributing to the physical health of our community. We do so by formulating a product line that has no sulfates, parabens (types of preservatives that have been found in cancerous breast tissue), no formaldehyde forming preservatives (which are known carcinogenics), no drying alcohols, no phthalates, no silicones and more. We are a brand that lies at the intersection of health and beauty and our objective is to deliver both to our clients.
Naturaz is led by Mumbi Dunjwa, Founder & CEO, and Vuyo Dunjwa, COO & CFO.
naturaz.com

Strados Labs – Philadelphia County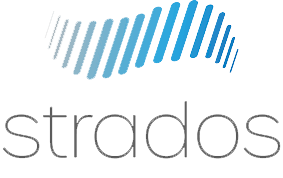 Strados developed the Remote E-Stethoscope Platform (RESP), the world's first medical-grade wearable e-stethoscope. RESP™ offers clinicians a cost-effective, noninvasive and wireless solution that enables early, remote detection of key changes in lung acoustics and ventilation patterns of patients between nursing visits. RESP™ easily integrates with existing clinical workflows, can be billed under CPTcodes for RPM and Telehealth, and can help predict and avoid pulmonary failure events that are costly and life threatening.
Strados Labs is led by Nick Delmonico, Cofounder & CEO.
stradoslabs.com

Mitochon – Montgomery County

Mitochon Pharmaceuticals is a start-up biotech company, formed in 2014, that focuses on developing drugs that target the mitochondria for a host of serious diseases with significant unmet medical needs. Our development programs are primarily focused on neurodegenerative & neuromuscular diseases including: Huntington's, Batten Disease, Stroke, Duchenne Muscular Dystrophy (DMD), Alzheimer's Disease, Parkinson Disease and severe burns, and secondarily on metabolic disorders due to over-nutrition (diabetes, obesity and NASH). On-going research has linked these diseases to various malfunctions of the mitochondria. By correcting them, Mitochon aims at opening the way for a broad range of disease modifying therapies.
Mitochon is led by Robert Alonso, Founder & CEO.
mitochonpharma.com

Lithero – Philadelphia County

Founded in 2015, Lithero is an AI software company that uses machine learning to streamline marketing regulatory compliance review in the life sciences industry. As a consultant and global team leader in the life sciences industry, Nyron Burke witnessed the overwhelming challenges of marketing regulatory compliance review first hand. His experience led him to create LARA—the Lithero Artificial Review Assistant. LARA dramatically reduces costs of marketing regulatory compliance review by shortening the time it takes for marketers and reviewers to identify and flag compliance issues. Ultimately, Burke's vision is for LARA to reduce the costs of marketing regulatory compliance review by 75%, making medical drug and device production more affordable for everyone.
Lithero is led by CEO and Founder, Nyron Burke.
lithero.com

SocialLadder – Philadelphia County
SocialLadder is a SaaS platform that enables consumer brands to leverage their biggest asset (their customer base) to discover, engage and reward brand ambassadors. SocialLadder is used by some of the world's most loved brands to find their top fans, recruit them to be brand ambassadors and track and manage these teams as they share their passion for the brand with the world.
SocialLadder is lead by CEO and co-founder Raavi Iqbal, head of sales and co-founder Alana Bly and Joe Roth, head of customer success.
socialladderapp.com

Impact Wrap – Bucks County
Impact Wrap is the world's leading platform for connected heavy bag fitness. With a unique one-to-many SaaS business model, Impact Wrap has almost 80,000 members worldwide across 18 countries that has been proven to help increase gyms' revenue by adding more members and increasing retention up to 2-4X. With engagement tools like real-time leaderboards, workout email summaries, and apps, Impact Wrap provides key performance metrics for all types of strikes, not just punches. Members stay motivated as they measure their improvements over time. With this round of funding, Impact Wrap will be releasing significant updates this year including connecting gyms to members at home, building a creator driven content platform, and much more.
Impact Wrap is lead by Dan Fradin, CEO & Founder, Sally Cody, VP, Business Development, and Ben Goldberg, CFO.
impactwrap.com

---