Advanced Absorbent Technologies LLC is Bringing Dignity to Incontinence Products

Joe Howard, a Pittsburgh native with an MBA and a sales and marketing background in specialty steels and ketchup, isn't a flashy guy. But he sure has a flair for magic.
From his black shopping bag of tricks, he pulled a beaker filled with 100 milliliters of water, a clear-plastic drinking cup, and a gallon-size food storage bag containing 1 gram of superabsorbent particles that look like sand, but aren't.
Howard poured them and the water into the cup, swirled it, and turned it upside down. Not one drop fell from the cup, its contents transformed to a solid similar to slime in under six seconds.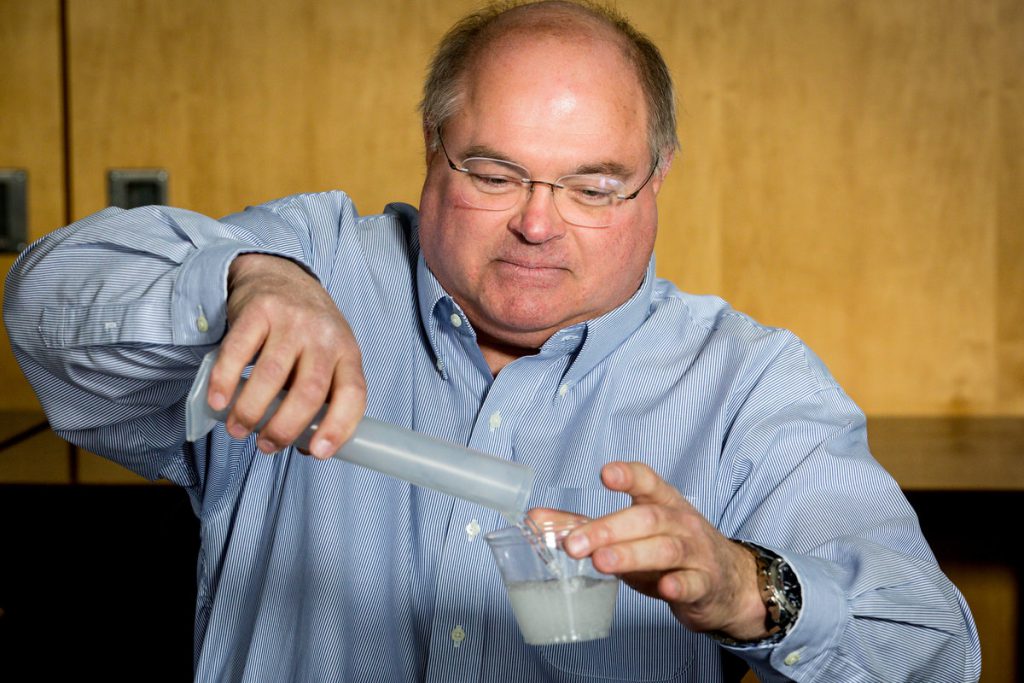 "I told you it was really cool," the president and chief executive of Advanced Absorbent Technologies LLC said, pleased with his performance. "That's why we don't need wood pulp."
For absorbing urine, that is.
Without wood pulp, a common ingredient in diapers, the five-year-old start-up believes it has developed the most dignified underwear for adults coping with incontinence — and even long-distance runners and postpartum mothers — in an absorbent-wear industry dominated by big corporations such as Kimberly-Clark and Procter & Gamble.
"We truly believe this is a paradigm shift in the category," Howard said.
The dignity Advanced Absorbent affords, he says, comes from how thin and flexible its Alyne brand underwear for women and men is without bulky, moisture-retaining wood-pulp filler. Testing has shown absorbency is not sacrificed with the less-cumbersome design, Howard said.
"It's not the most glamorous of categories, but it's one of the most important ones," said the 62-year-old resident of Glenmoore, Chester County, who has formed Advanced Absorbent with two former colleagues in the vast industry of disposable absorbent products, including sanitary napkins, baby diapers and pull-ups, and adult underwear.
Adult protective underwear is big business, estimated at $2 billion in the U.S.; $9 billion worldwide, with a virtually guaranteed robust market for years to come, thanks in part to the huge sector of baby boomers, the oldest of whom turn 72 this year; the youngest, 54.
"If we're lucky enough to live long, we're all going to be customers," said Mark de Grandpre, 61, director of investments for physical sciences at Ben Franklin Technology Partners of Southeastern Pennsylvania. It has invested in Advanced Absorbent with a $400,000 convertible loan, believing it has "a really innovative product in a field that hasn't seen much innovation," de Grandpre said.
He acknowledged a sizable challenge: "These guys are going head-to-head with some of the largest consumer-products companies. That's a daunting task."
With more than $3 million in funding and soon making its market debut on Walmart.com, Advanced Absorbent believes it's up to the challenge.
Read the full article here.
---