One of our coolest alum was acquired over the weekend!

Hot Tub Leader Watkins Manufacturing Corporation Acquires Aquatic Fitness Innovator Endless Pools, Inc.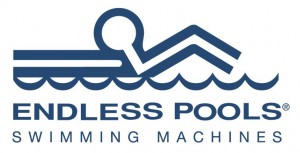 VISTA, Calif., Feb. 27, 2015 /PRNewswire/ — Watkins Manufacturing Corporation, the world's largest manufacturer of hot tubs, has acquired Endless Pools®, Inc. through its parent company, Masco Corporation. The acquisition allows Watkins to expand its line of personal well-being products into the aquatic fitness category, opening new channels of distribution and access to a new customer base.
Watkins Manufacturing will maintain the Endless Pools brand and Endless Pools' headquarters will remain in Aston, Pa. Terms of the acquisition were not disclosed.
Watkins Manufacturing is headquartered in Vista, Calif. Its brands include Hot Spring® Spas, the world's best-selling brand and the only brand to sell more than one million spas, Caldera® Spas, Freeflow® Spas and Fantasy® Spas. Watkins Manufacturing is a wholly-owned subsidiary of Masco Corporation, (NYSE: MAS), headquartered in Taylor, Mich.
"Endless Pools is a perfect fit within our long-term strategic plan," stated Steve Hammock, President of Watkins Manufacturing. "The Endless Pools management team has done an outstanding job of innovating, developing differentiated solutions, and building and managing a leading consumer brand."
Endless Pools is a 30-year pioneer in the development and marketing of aquatic fitness products including counter-current swim machines and underwater treadmills. The Endless Pools customer base is extensive, including commercial enterprises, numerous colleges and universities, and consumers.
"The addition of Endless Pools to the Watkins family adds a premium, complementary brand to an already superior product mix," stated James Murdock, founder and President of Endless Pools. "The two organizations are certain to benefit from a shared vision of the important health and fitness benefits we want to promote and the consumer experience we want to provide."
About Watkins Manufacturing Corporation
Watkins Manufacturing was established in 1977, in Vista, Calif. It is the world's largest manufacturer of hot tubs, including Hot Spring® Spas, Limelight® Hot Tubs, Hot Spot® Spas and Caldera® Spas. The Watkins dealer network extends into all 50 states and over 70 countries. Watkins is a wholly owned subsidiary of Masco Corporation (MAS), a Fortune 500 company whose products include Delta® faucets, KraftMaid® and Merillat® cabinets and Behr® paint.
---