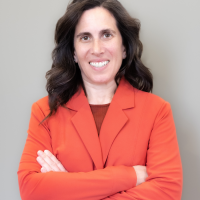 Kathie Jordan, Ph.D.
Managing Director, Healthcare Investment Group
Kathie Jordan, Ph.D. is Managing Director of the Healthcare Investment Group at Ben Franklin. Jordan brings a blend of portfolio management and strategic planning expertise to the Ben Franklin team, spanning a broad range of healthcare technologies. 
Jordan previously led the Coulter-Drexel Translational Research Partnership, an endowed non-dilutive fund with a portfolio of 70+ technologies, ranging from small molecule therapeutics to medical devices and diagnostics, turning the program from a 3x to 33x leverage of funds invested relative to follow-on funding for further commercialization of portfolio technologies. Prior to joining Drexel, she was the Director of the Coulter program at the University of Washington, where she also worked in the technology transfer office. She has a Ph.D. in Molecular and Cellular Biology from the University of Washington and a BS in Biology with honors from Haverford College. 
(215) 634-9212
kathie.jordan@sep.benfranklin.org