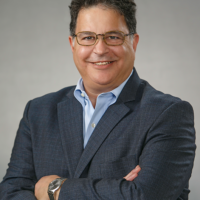 Anthony P. Green, Ph.D.
Chief Scientific Officer
Anthony P. Green, Ph.D. has over thirty years of experience in the biotechnology industry with a track record of success in the development and commercialization of cutting-edge technologies from immunodiagnostics to monoclonal antibodies to gene vaccines/gene therapy. Dr. Green leads the Business Development Group, which brings pipeline opportunities to Ben Franklin and creates pathways to commercialization for companies and researchers by building consortia with universities, government and private partners.
Dr. Green also leads Ben Franklin's university co-investment partnerships and region-wide technology partnerships and major initiatives, including the Nanotechnology Institute™, the Energy Commercialization Institute, and the Philadelphia Region Integrated Medicine Alliance (PRIMA).
Dr. Green earned a Sc.B in Immunology with Honors from Brown University, and a Ph.D. in Microbiology and Immunology at Temple University School of Medicine.
215-972-6700
anthony@sep.benfranklin.org