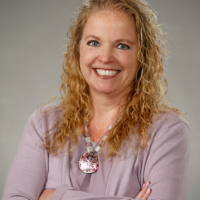 Dorthea Chrupcala
Chief of Staff
Thea Chrupcala is primarily responsible for managing the day-to-day operations of the Executive Office at Ben Franklin. With that focus, she is the "gatekeeper" to the President & CEO, as well as the liaison to the Board of Directors. Thea manages our CEO's calendar, travel arrangements, and inner office workings. As Chief of Staff, she provides high-level support to the organization overall, especially to the senior management team. In addition, as the Assistant Corporate Secretary, Thea maintains the Governance functions within the organization.
Outside of work, Thea has fun planning community events for her town, including one of the best Independence Day celebrations in South Jersey. Her event planning interests carry through to Ben Franklin as she assists with coordinating Ben events.
Thea earned her Bachelor of Arts degree in Psychology from Rutgers University.
215-972-6700 x3221
dorthea@sep.benfranklin.org