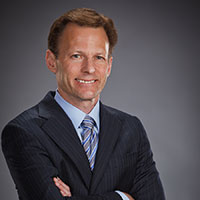 Alan Cohn
Co-Founder & Co-President, Sage Financial Group
Alan is Co-Founder and Co-President of Sage Financial Group, Sage Real Estate Group, Sage Investment Group, and is co-author of "The Sage Guide to Mutual Funds" (HarperCollins). Sage is one of the leading wealth management and multi-family office firms in the Mid-Atlantic region, managing over $2.5 billion in assets.
Alan has been named one of the most influential people in the investment world by The Wall Street Journal and SmartMoney Magazine. He has been quoted in Money Magazine, Kiplinger's Personal Finance and The New York Times. Additionally, Alan was named one of the top 40 business leaders under the age of 40 by the Philadelphia Business Journal, and was recognized by Philadelphia Magazine as one of "100 People to Watch."
Alan co-founded Sage Online in 1995, a leading source of online mutual fund and equity information for individual investors. In March 2000, Multex, a global provider of investment information for the financial services industry, acquired Sage Online. Steve Case, Chairman of AOL Time Warner, said, "Alan and his brother Stephen are democratizing the fund industry," and Cebra Graves, former editor of Morningstar.net, cited Alan and Stephen as mutual fund "visionaries."
Alan is a Certified Financial Planner. He graduated magna cum laude from the University of Delaware with a BS in Finance. He attended Temple University Law School and the University of Pennsylvania's Wharton Graduate Business School.
Alan is active in many civic associations and serves on the Board of Ben Franklin Technology Partners. Alan is a member of the Jewish Federation of Greater Philadelphia's Investment Committee. He resides in Penn Valley with his wife, Darlene, and four children.