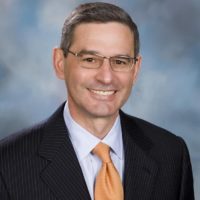 Robert Ciaruffoli
Board Corporate Treasurer / Co-founder and Vice-Chairman, Broad Street Angels
Robert J. Ciaruffoli is a co-founder and Vice-Chairman of Broad Street Angels, a Philadelphia based angel investor network. Bob is a CPA and has worked his entire career in the accounting profession before retiring in 2015 from the Parente Beard/Baker Tilly firm. The last 14 years with the firm, he served as Chairman and CEO; during this time, Bob along with his team grew the firm revenues from $30M to $200M. In 2014, he orchestrated a merger of the Parente Beard and Baker Tilly Virchow Krause firms to create the 12th largest US accounting firm. He also served on the Board of Directors and Executive Committee of Baker Tilly International, the eight largest accounting network in the world: during his tenure Baker Tilly International grew from an unranked network to the eighth largest international accounting network.
Bob has extensive experience in leadership, management, corporate governance, accounting, auditing, mergers & acquisitions and international business.
Bob served as the President and Chairman of the 8th World Meeting of Families – Philadelphia 2015 which involved organizing and building the "infrastructure" to host Pope Francis' historic visit to Philadelphia.
Throughout his career Bob has served on numerous for-profit and not-for-profit boards. Presently he is the President of The Pennsylvania Society and a member of the finance committee of the Archdiocese of Philadelphia.
Bob holds a Bachelor of Science in Accounting from Kings College, Wilkes-Barre, Pennsylvania and has proudly served in the United States Marine Corps (1970 – 1972).