Ben Franklin Approved 3.7M in 21 Early Stage Companies
Companies approved for funding:
EnviroKure – Philadelphia County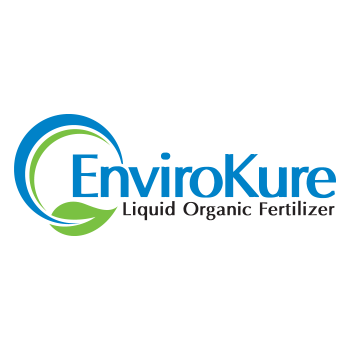 EnviroKure's innovative technology transforms chicken manure into pathogen-free, liquid organic fertilizer with macro- and micro-nutrients, amino acids and beneficial bacteria. Our fertilizers are designed to satisfy the needs of today's organic growers, enabling increased yields to fulfill fast-growing consumer demand for organic and locally-grown food. By converting potentially harmful waste from large scale egg production into high-quality liquid fertilizer for all application methods, EnviroKure products command premium prices with substancial margins.
EnviroKure's vision is to be the national leader in sustainably-produced, liquid organic fertilizer.
EnviroKure is led by Mark Lupke, Chief Executive Officer Joseph Steck, Chief Operating Officer, Joseph Steck, Chief Operating Officer, Sonia Nofziger Dasgupta, VP Commercial Strategy, Ward Wright, Director of Sales, Sushil Bhalla, PhD, Director of Technology.
envirokure.com
Biomeme – Philadelphia County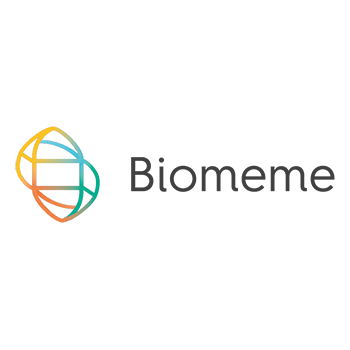 Biomeme, Inc. was founded with the vision of enabling anyone, anywhere, to explore the biological world. The company started out by creating the first iPhone add-on capable of performing molecular diagnostics. Since our inception, we have used advanced biology and chemistry along with world-class hardware and software engineering to create elegant solutions to complex problems. Over the years our team has grown, and along the way Biomeme has built the leading mobile molecular diagnostics platform.
Biomeme, Inc. is led by its three co-founders: Max Perelman – Business Lead; Jesse vanWestrienen – Biology Lead; and Marc DeJohn – Engineering Lead.
biomeme.com
Advanced Absorbent Technologies, LLC – Chester County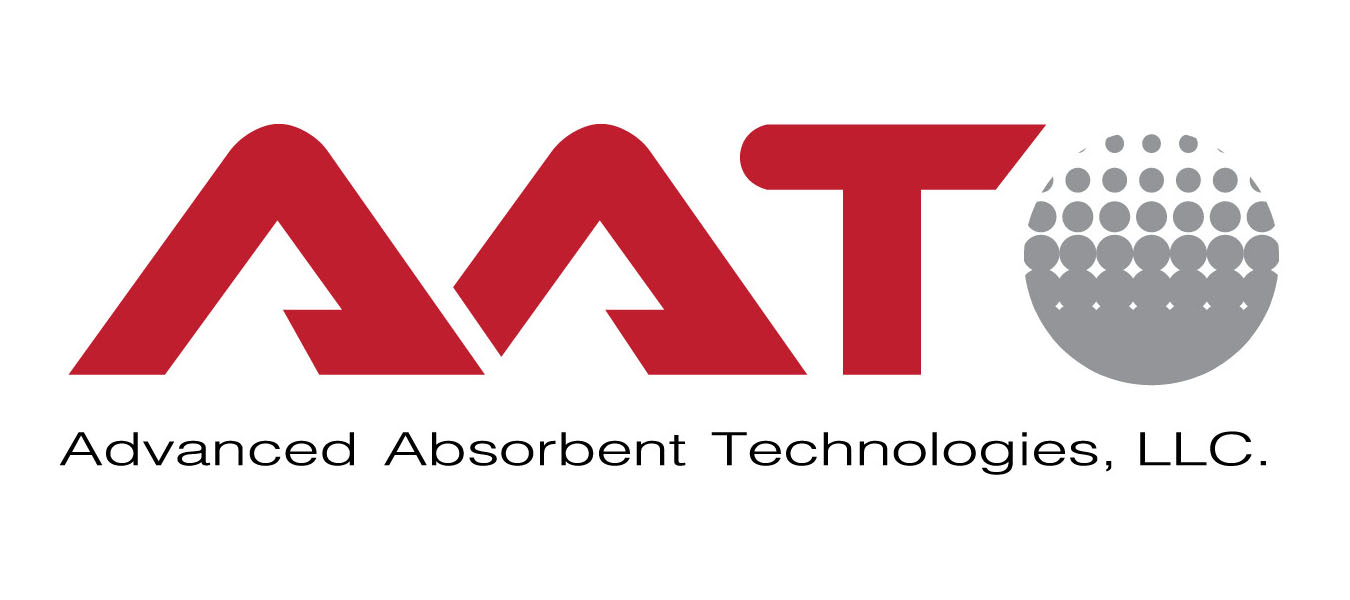 Advanced Absorbent Technologies, LLC (AAT) brings cutting edge absorbent materials and designs to the disposable absorbent personal care products category targeting paradigms that limit the consumer experience.
The first market target will be within the North American retail adult incontinence category. It is a large ($1.5 billion), fast growing category with little competition, a lack of innovation, and unmet consumer and retailer needs.
Most importantly, there is an inherent problem in the existing design. The primary absorbent material, utilized for 45 years, is fiberized wood pulp (fluff); this makes the products thick and stiff, especially after the bag is compressed. It keeps the product damp and cold despite the use of other absorbents and limits the ability to be thinner and more flexible.
THE SOLUTION
AAT has filed two utility patents for a new absorbent core formulation and design that eliminates the need for fiberized wood pulp. More importantly, the new formulation only works one way, and AAT owns it. It reduces the absorbent core thickness up to 50%, is more flexible and very dry, while improving thermal conductivity. This provides the wearer with significantly more discretion and comfort, which greatly enhances the dignity of the wearer. This new core also reduces the package size over 33%, thereby improving the profit per cubic foot of shelf space for the retailer by at least 50%. The reduced packaging also provides better environmental sustainability by using less plastic and corrugated packaging as well as using less fuel for freight.
AAT is led by CEO, Joe Howard, who was previously the Marketing VP for Covidien's incontinence business for over 14 years after learning his craft at Heinz. Don Sheldon, former VP of R&D, has 40 years of R&D experience in personal care disposable products with extensive patent experience at Covidien, Kimberly Clark, and Johnson & Johnson personally holding 23 patents, 17 in absorbent products. Bill Terenzoni, strategic sourcing, has thirty-two years supply chain experience in the absorbent product, medical, healthcare, foam, and custom engineering industries.
advancedabsorbenttechnologies.com
MyDealerOnline, Inc – Bucks County

MyDealerOnline is a SaaS platform that enables used car dealers to sell the cars before they buy them, while providing consumers access to thousands of cars at considerable discount.
This unique platform turns the wholesale-to-retail automotive market into "whole-tail" model. Thousands of wholesale cars from auctions are aggregated and made available to public directly from dealers' websites. Consumers find a car they are looking for on the dealer's website, dealer buys that car at the auction the same way he would otherwise, but now without guessing and hoping to attract buyers. And because of this confidence and quick turnaround he can offer it to the customer with a much smaller mark-up.
It is a win for everyone: auctions get more exposure, dealers attract more buyers, and consumers have access to wider selection of cars at LOWER costs, through a trusted local dealer.
MyDealerOnline is led by Yury Kaganov, CEO, who has a great track record starting and running IT businesses in automotive industry, including successful exits. Yury Kaganov and his team have industry recognition and decades of IT and automotive experience.
mydealeronline.com
TriviaNote – Philadelphia County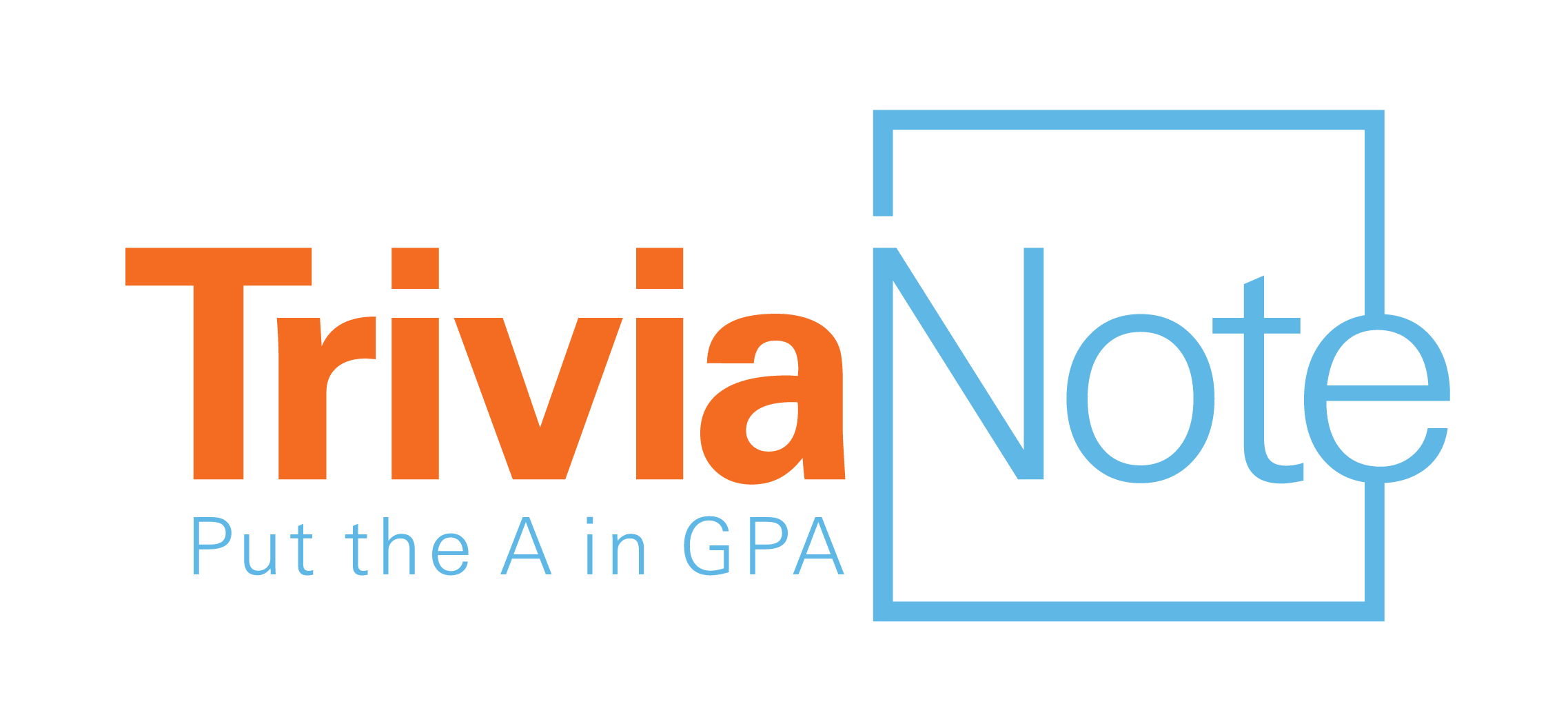 TriviaNote is the first AI-backed study platform to save students time by automatically creating study tools in a social learning environment.
TriviaNote is led by Founder and CEO, Paul Santolla; COO, Evan Megill; and CTO, Josh Fester.
trivianote.com
Folia Water – Philadelphia County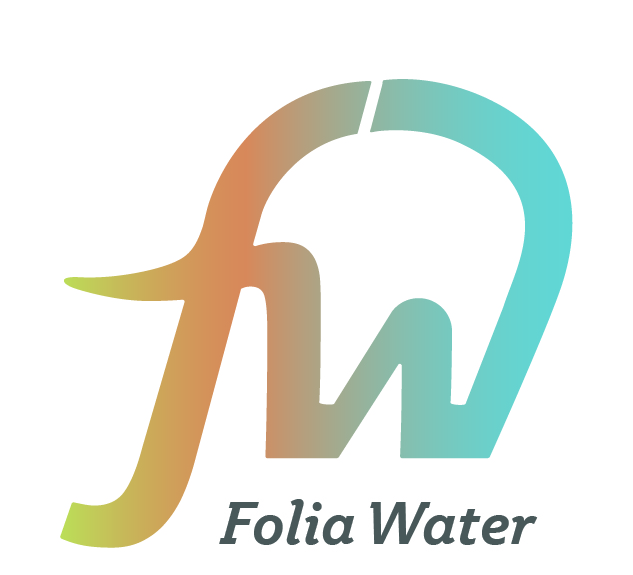 Folia Water has created the world's first consumer goods water filter: Folia Filters™. Our global vision is to reach the 1.8 billion people who consume microbiologically contaminated drinking water as well as the 2 billion people who pay the poverty penalty: overpaying in time, energy, or money to obtain safe drinking water. Lack of clean water is catastrophic for public health: diarrheal illnesses kill more than 500,000 children a year. Folia Filters™ kill waterborne pathogens at a price that is affordable to even those who make $1-10/day. Our filter papers are designed to fit into either a regular plastic funnel or our Keystone Funnel™. The Keystone Funnel™ allows users to walk away and leave a 2 liter bottle of dirty water to drain through a Folia Filter into any household water container including a soda bottle or jerry can. The Keystone Funnel is designed to be simple to use, effective, and culturally appropriate, minimizing customers' setup time and not requiring them to buy a special water bottle. Folia Water's customer base comprises an esteemed group of nonprofits, church groups, water charities, Rotary groups, universities, and small business owners in over 40+ countries around the globe. Currently, Folia Water is scaling up paper production, manufacturing operations, and exploring new product features. We aim to promote human cwelfare through innovation to reduce waterborne disease, one Folia Filter™ at a time.
Folia Water is led by Dr. Jonathan Levine, CEO, and Dr. Theresa (Teri) Dankovich, CTO.
foliawater.com
Guiding Technologies – Philadelphia County

Guiding Technologies is a Philadelphia-based start-up dedicated to helping individuals with autism reach their full potential. GAINS™ is the first haptic feedback instruction management software platform designed exclusively for Applied Behavioral Analysis based therapy. GAINS™ guides and tracks ABA instruction in real-time with unprecedented detail and ease. It records each activity or trial with tactile input and unobtrusive audio response, avoiding any client distraction. The haptic feedback and seamless program-to-program transitions allow instructors to focus on the student with no distractions. Bulky program binders are consolidated into a tablet computer, and after-session reports can include detailed real-time performance data. GAINS™ automatically retrieves and evaluates student progress and staff management reports with clearly designed charts and graphs – allowing you to maximize the performance of your organization.
Guiding Technologies is a Temple University spin-off founded by John Nosek, Ph.D., Professor of Computer & Information Sciences at Temple University. It is led by Adrian Trevisan, President; Dr. Nosek, VP for Research and Product Innovation; and Tom Gradel, CTO. Guiding Technologies has been awarded three National Science Foundation grants and has won Temple University's grand prize in its annual business plan competition.
guidingtechnologies.com
Grand Round Table, Inc – Philadelphia County

Grand Round Table helps primary care providers and their care teams save time, improve patient outcomes, and increase practice revenues before their first patients arrive. Each afternoon, care teams receive personalized daily digest reports in their email inboxes about the next day's scheduled appointments. It saves the average practice 5 hours a day on paperwork and facilitates daily patient safety huddles to keep high risk patients out of the hospital.
Grand Round Table is led by Co-founder and CEO, Eric King, and Co-founder and CTO, John Schaeffer.
grandroundtable.com
Astarte Medical Partners, Inc. – Bucks County

Astarte Medical is the first microbial health informatics company. We're developing NICUtrition, a clinical software tool that uses clinical and biodemographic data to monitor the gut health of preterm infants. NICUtrition delivers actionable information to help NICU teams avoid inappropriate inflammation and optimize the nutrition and care of preterm infants. A healthy gut means a healthy baby, but for preterm infants optimizing nutrition is a challenging. NICUtrition revolutionizes the care of preemies and helps NICU teams track growth, automates enteral feeding protocols, prioritizes NICU care, and improves interventions relating to necrotizing entercolitis.
Astarte Medical Partners is led by Tracy Warren – CEO; Tammi Jantzen, CPA – COO/CFO; Kate Gregory, RN, PhD – CSO; Joe Studholme – CTO.
astartemedical.com
Prescription advisory systems and technology, Inc. (PASTRx) – Montgomery County
PASTRx assists the medical community to efficiently address the growing opioid epidemic by providing the most cost effective manner of complying with State laws aimed at addressing the problem and providing the most comprehensive and analytical tools for the medical community and specifically for prescribers.
PASTRx is led by Rick Bunker (CEO/Founder), Eric Corkhill (President/CRO), David Cassidy (VP of Technology and Operations), Vince Mendola (CFO) and David Stengle (CMO).
pastrx.com
Sciaderm – Chester County
Sciaderm is developing a new and novel treatment for psoriasis with a mode of action that is different from other treatments currently in use.
Sciaderm is led by its founder, Klaus PJ Theobald, MD, PhD, and a group of highly experienced drug development professionals.
sciaderm.com
BarVision – Chester County

BarVision has an IoT-patented SmartSpout™ and tilt-sensor technology that automatically records liquor, beer and wine pours, along with software for matching the pour events with the POS transactions, thereby helping the hospitality industry significantly reduce costs and improve profits. In addition to delivering compelling ROI's to those in the hospitality industry, BarVision's data has great value to liquor, beer and wine manufacturers, distributors, marketing agencies, and others seeking business intelligence. BarVision is already experiencing rapid growth with customers throughout the U.S., as well as internationally.
BarVision is led by Joseph Nolan CEO, and Bob Cutting COO.
barvision.com
Dynamic Energy Solutions, LLC – Chester County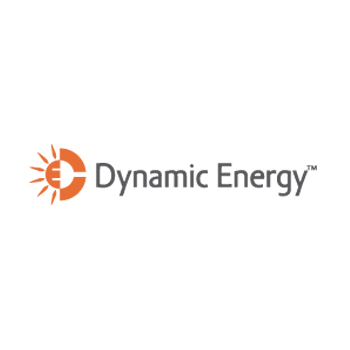 Dynamic Energy Solutions, LLC, based in Wayne, PA is a full-service solar energy provider that brings together the diverse expertise needed to design, finance, build and maintain projects to meet the needs of corporate, industrial and institutional customers. Leveraging its in-house staff of solar industry experts, Dynamic Energy creates high-quality projects that help customers achieve their financial and environmental goals. Dynamic Energy's customized solar solutions make the transition to renewable energy hassle-free and provide customers reduced energy expenses, improved operating efficiency and an attractive return on investment.
Dynamic Energy is led by Michael Perillo, Founder & CEO; Brett Thibodeau, President & COO; Daniel Dus, CDO; Andrew Smith, CFO; and Tony Orr, SVP, Legal.
dynamicenergyusa.com
WhoseYourLandlord, Inc. – Philadelphia County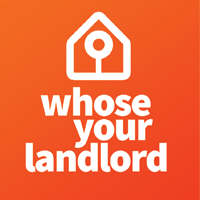 WhoseYourLandlord is bringing quality to the rental experience through the use of landlord reviews, verified tenant information, and real-time available listings. Our platform gives a voice to those looking to provide and seek out peer generated insights, on a living situation, before finding themselves in a sticky situation.
WhoseYourLandlord, Inc. is led by co-founders: Ofo Ezeugwu, CEO, Felix Addison, COO, and Nik Korablin, CTO.
whoseyourlandlord.com
Electro-Tech Systems, Inc. – Montgomery County
ETS mission is to provide customers with high quality, value-driven technology solutions that solve customer problems with ESD and environmental control issues. Since its creation in 1970, Electro-Tech Systems, Inc. (ETS) has become a world leader in the design and manufacture of electrostatic measuring, monitoring, and simulation test instruments and services for the electronics, biotech, pharmaceutical, medical, university, and similar industrial and research fields. Today, ETS's electrostatic instruments define industry-standard testing in a wide range of applications, while our benchtop/glovebox environmental enclosures find use wherever hands-on testing and processing requires precise control of temperature and humidity levels.
Electro-Tech Systems, Inc. is led by President and CEO, Kip Anthony; General Manager, Troy Anthony; CFO, Bob Small; Director of Engineering, Joe Willson.
electrotechsystems.com
CampusESP – Philadelphia County
CampusESP helps colleges and universities focus parent and family involvement on recruiting effectiveness, student retention, and parent giving. Deployed at major universities such as Penn State, Auburn, Abilene Christian, and Tarleton State, keeping parents effectively engaged has proven to be critical for institutions looking to better support their institutional goals.
CampusESP is led by Dave Becker, CEO, who has 20 years of experience in education technology and James Bright, CTO, who has 21 years of experience in social networks and enterprise systems.
campusesp.com
Clem' (Clean Mobility) – Philadelphia County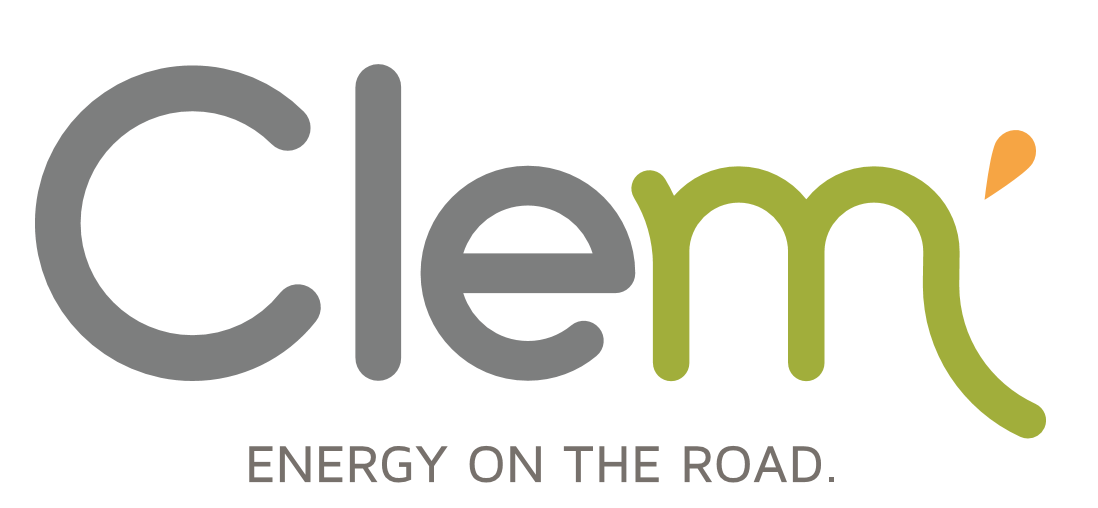 We are a French company from the Paris region. We offer a range of mobility services, notably Electric Vehicle (EV) car sharing, journey sharing (carpooling) and electric charge point management. Clem' is the first EV car sharing solution to connect to the "Smart Grid" for "Smart City" projects in peri-urban hubs.
Clem is led by Bruno Flinois – Founder and CEO; Stanislas Soufflet – Managing, Operational and Technical Director; Ariane Zenker – Chief Marketing and Communication Officer.
clem-e.com/en
GrowFlux LLC – Philadelphia County

GrowFlux is a horticultural technology company offering the first horticultural lighting + sensing + cloud platform for large scale growers. GrowFlux products help growers implement much needed quality control protocols while boosting yields, improving quality and consistency, and saving energy. GrowFlux technology enables real time operational intelligence so growers can understand power consumption in large scale facilities such as vertical farms, greenhouses, and seed manufacturing facilities. Energy savings of 50% or more are typical for customers who replace conventional lighting with GrowFlux LED products.
growflux.com
LIA Diagnostics – Philadelphia County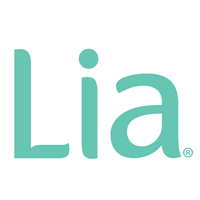 Lia Diagnostics is developing a new pregnancy test for women who value privacy and sustainability. Through the use of innovative materials and unique manufacturing techniques, Lia has created a flushable, biodegradable test that costs less to produce.
LIA Diagnostics is lead by Bethany Edwards, CEO, Anna Couturier, CPO, Sarah Rottenberg, COO, and Frances DiMare, Social Impact Director.
liadiagnostics.com
Oncora Medical – Philadelphia County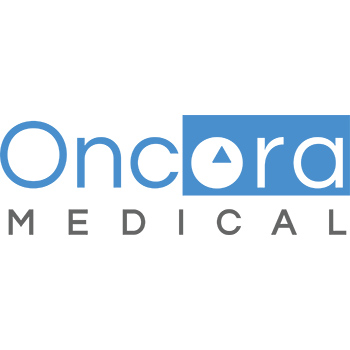 Oncora Medical develops software that is revolutionizing the way doctors treat cancer with radiation. Oncora's vision is to enable data-driven, personalized radiation therapy by providing radiation oncologists with a web-based software platform that allows them to significantly improve the care of their patients using historical data. Oncora integrates data from a variety of hospital information systems and trains predictive models of patient outcomes. These models are presented to physicians in the form of intuitive visualizations tailored to fit with their existing clinical workflow. By personalizing each patient's treatment with past data, physicians can make smarter, more confident decisions in less time.
Oncora is led by co-founders David Lindsay (CEO) and Chris Berlind (CTO).
oncoramedical.com
Advanced Chocolate Technologies – Chester County
---