Three of these nine innovative technologies are Ben Companies!
9 innovative life science and health IT technologies to check out at the IMPACT conference
Gene silencing technology as a cancer treatment and diagnostics to predict which colon cancer patients have a higher risk of seeing their cancer return are among some of the more innovative technologies life science entrepreneurs will be pitching to angel and venture investors at the IMPACT conference next week. On the health IT side, the applications include predictive analytics tools to better manage workflows in emergency departments and organizing a social network of medical specialists.
Here are some highlights from nine of the companies scheduled for the two-day event, which is organized by the Greater Philadelphia Alliance for Capital and Technologies.
Health IT

HealthQx decision support tool, called CareQx, mines data collected from more than 120 million patients across the country. It provides cost and quality benchmarks among providers, identifies procedure volume per provider, referral relationships among other things and much more. It is designed to help payers establish guidelines for building or rebuilding provider networks, according to information from its website. Payers want to knock down data silos to get greater transparency for price and performance from providers.
MetricAid developed a way to make workflows in emergency departments more manageable. Its algorithm calculates staff preference, availability, performance shift distribution, and forecasts patient flow trends in the short term and long term. Its predictive analytics tool forecasts how well the emergency department will perform based on the schedules created. It provides a heat map depending on how many patients the department is processing and analyzes physician performance.
Skipta is a social network for medical specialists. It was founded by Theodore Search, (no kidding). What started as an attempt to find other pharmacists on Facebook evolved into a company focusing on niche medical communities. Since its start in Lancaster, Pennsylvania in 2009, it has grown into an international comnunity with groups that include veterinarians, Certified Registered Nurse Anesthetists. and Primary Care Physician and residents in training focused around Accountable Care Organizations content, among others.
NobleMD developed a population health IT tool to assess what each patient's health literacy level is. The idea that through a combination of a questionnaire and video relevant to the patient's needs doctors can better anticipate and address questions patients may have.
Biotechnology/Medical Devices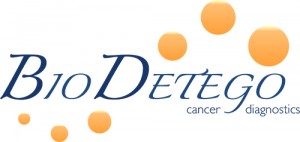 BioDetego has generated funding from BioAdvance and Ben Franklin Technology Partners of Southeastern Pennsylvania for its in vitro diagnostic assay for cancer. It will initially be used for patients with stage II colorectal cancer to assess whether they have a high or low risk of developing a recurrence.

Biomeme transforms smartphones into a mobile lab. It developed a mobile qPCR thermocycler that uses trace amounts of DNA to identify particular strains of pathogens by their DNA signature. It's also designed to do real-time disease tracking at the point of care. Its lead indication is testing for sexually transmitted diseases. lead indication is detecting sexually transmitted diseases. Central American countries will be the first market for the company because its technology would be easier to integrate into a clinic than setting up a centralized network of testing facilities.
HemoSonics Point of Care Analyzer evaluates the systems that manage clotting: platelets, coagulation factors, fibrinogen and fibrinolytic proteins. The device is being developed for its first application in open-heart surgery. Bleeding disorders during surgery can result in heart attack, stroke, pulmonary embolism and hemorrhage. The goal is to deliver a rapid assessment during surgical procedures when time is a critical factor in patient outcomes.
MobileOptx combines an endoscope with a smartphone to create a more flexible device that also makes it easier to view images. Although the company's focus has been in ear, nose and throat, it also sees applications for urology, gynecology and emergency medicine.
Silagene is a Rutgers University spinout. Its founder, Dr. Samuel Gunderson, developed the "U1 Adaptor" gene silencing technology behind the company to suppress tumors. Gene silencing technology from Silagene attracted funding from the University City Science Center's Proof of Concept program and it also became one of the first participants to receive follow-on funding.
Source: http://medcitynews.com/2014/10/9-innovative-health-life-science-companies-check-impact-conference/
---