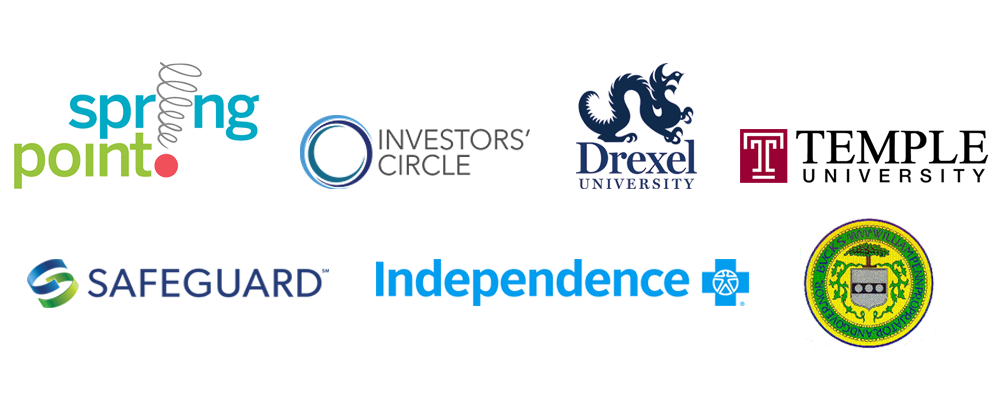 ImpactPHL Ventures focuses on enterprises with social, environmental and health returns.
July, 20 2017 (Philadelphia, PA) – Ben Franklin Technology Partners (Ben Franklin) announces the public introduction of ImpactPHL Ventures: a $15 million funding initiative that supports the growth of technology-focused early stage ventures working to solve social, environmental, and health problems.
Led by Ben Franklin, its initial partners include Spring Point Partners, Investors' Circle,Drexel University, Temple University, Safeguard Scientifics, Independence Health Group, and the Bucks County Retirement Board. Formed through the support of funding from a U.S. Economic Development Administration grant to Ben Franklin in 2016, ImpactPHL Ventures' unique model unites existing impact investors with other seasoned investors that are now incorporating social outcomes into their investment performance criteria.
ImpactPHL Ventures is an initiative of ImpactPHL, a collaborative formed one year ago with the goal of growing the region's impact economy through efforts that attract and retain capital and talent. ImpactPHL is an outcome of the report Growing the Impact Economy of Greater Philadelphia, which was issued by ImpactPHL last summer.
"Investing for regional economic impact has always been core to Ben Franklin's mission. With ImpactPHL Ventures we are adding a focus and assessment of an enterprise's social impact, said RoseAnn B. Rosenthal, President and CEO of Ben Franklin. "ImpactPHL Ventures is a capital resource for the increasing number of innovative, technology solutions we're seeing from young entrepreneurs seeking to make a difference. We're so pleased that we will be joined by these first visionary organizations as part of a strategy to capture the growing momentum around impact investment for our region."
"Each of our organizations has independently been committed to the growth of this region. This collaboration truly represents a meaningful opportunity to multiply our individual efforts to catalyze the growth of impact-focused companies," added John Moore, Executive Chairman of ImpactPHL and Investors' Circle board member. "By working together to support and fund entrepreneurs developing business models that help address social and environmental issues we are adding another great resource to Philadelphia's thriving impact investing ecosystem."
About Ben Franklin Technology Partners of Southeastern Pennsylvania
Ben Franklin is the most active early stage capital provider for the region's technology sectors. Ben Franklin combines best practices of venture capital with a public-spirited purpose: leading the region's technology community to new heights, creating jobs and changing lives for the better. Ben Franklin is an initiative of the Pennsylvania Department of Community and Economic Development and is funded by the Ben Franklin Technology Development Authority. www.sep.benfranklin.org
About ImpactPHL
ImpactPHL works to increase investment in impact companies and organizations in Greater Philadelphia by accelerating development and awareness of Greater Philadelphia's impact economy. Headquartered at Ben Franklin in the Navy Yard, ImpactPHL supports and encourages entrepreneurs, companies, investors, intermediaries, and the marketplace to address social needs in the community through the products and services they produce, and the processes and strategies they employ. ImpactPHL believes investors, corporations, and institutions can do well while simultaneously doing good. www.impactphl.org
About Safeguard Scientifics
Safeguard Scientifics (NYSE:SFE) provides capital and relevant expertise to fuel the growth of technology-driven businesses in healthcare, financial services and digital media. Safeguard targets companies that are capitalizing on the next wave of enabling technologies with a particular focus on the Internet of Everything, enhanced security and predictive analytics. Safeguard typically deploys between $5 million and $25 million over the course of its partnership with a company, initially investing in a Series A or B Round and opportunistically in a Seed Round. Safeguard has a distinguished track record of fostering innovation and building market leaders that spans more than six decades. For more information, please visit www.safeguard.com or follow us on Twitter @safeguard.