Ben Franklin Approved $2.9M in 11 Early Stage Companies
Companies featured:
Avisi Technologies – Philadelphia County
Avisi is a pre-clinical stage medical devices company developing VisiPlate, a
nanotechnology-enabled ocularimplant fortreating glaucoma. Glaucoma is the
world's leading cause of irreversible blindness andwill affect over 160 million people in 2025. In glaucoma patients, excess aqueous humor builds up inside the eye, putting pressure on and permanently damaging the optic nerve. VisiPlate is a novel drainage implant that creates a newoutflowpathway for aqueous humorin the eye. VisiPlate's small scale, nonfibrotic materials, and unique multi-channel design will translate to greatersafety, efficacy, and value for patients and stakeholders. 20x thinnerthan a human hair and up to 300x thinnerthan competitors, VisiPlate works by shunting excess fluid via a network of open microchannels to a subconjunctival pocket, where it is slowly absorbed into surrounding tissue over time. This alleviates pressure on the optic nerve and prevents blindness. Avisi was founded in 2017 and is a spinout of the University of Pennsylvania. The 2018 recipient of the University of Pennsylvania's President's Innovation Prize, Avisi is also a Johnson & Johnson JLABS incubated company, a MedTech Innovator Accelerator company, and a UCSFRosenman Innovator. Avisi has been recognized as one of ten most promising Philadelphia tech companies of the decade in Technical.ly's RealLIST Startups 2020, a Watchlist venture in Wharton Magazine, and a finalist at the 2019 SXSW Innovation Awards for Health, Med, andBiotech.
Avisi Technologies is led by Co-Founder and CEO Rui Jing Jiang, Co-Founder and
CTO Brandon Kao, and VP of R&D Georgia Griggs, MSE. Scientific Advisors include Dr. Eydie Miller-Ellis, Dr. RichardLewis, Dr. Ike Ahmed, Dr. Vivian Lee, Dr. Thomas A Barbolt, Dr. Nicholas Benetatos, Dr. Samuel Nicaise, and Dr. Igor Bargatin. Gary Pruden is a Strategic Advisorto the Board.
avisitech.com
BioVeras – Montgomery County
BioVeras will transform the life sciences industry by using blockchain to enable trusted, immutable data to become the gold standard for collaboration with regulatory partners – increasing the speed and reducing the costs of the regulatory pathway for life sciences companies resulting in even better choices for patients and healthcare providers everywhere.
BioVeras is led by Nick Spring, CEO andCo-Founder; Paul Elisii, COO and Co-Founder; Sebastian Napoli, CTO andCo-Founder; and JeanMarie Markham, Board Director and CoFounder.
bioveras.com
ChromaTan – Montgomery County
BioTechnology ChromaTan is solving a major process bottleneck in therapeutic protein production while significantly lowering the cost of goods for biotech and contract manufacturing companies. Their CCTC platform provides an inexpensive column-free, continuous and single-use solution that will replace large scale column chromatography processes used in biologics manufacturing. The platform has been through extensive beta testing with over a dozen of major biotech companies and has consistently shown a 5-15X increase in throughput at equivalent or better product quality.
Chromatan is led by Oleg Shinkazh, founder and CEO.
chromatan.com
ERPHealth – Philadelphia County

ERPHealth is the US Standard Outcome Tracking Platform to deliver measurement-based care for Behavioral Health. Our enterprise-grade technology leverages the power of patient-reported data to individualize treatment, promote health equity, and position providers as industry leaders.
ERPHealth was founded by Eric Gremminger, CEO, and Nicholas Bardoutsos, President.
erphealth.com
Evrys Bio – Bucks County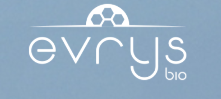 Evrys Bio is developing sirtuin modulators targeting broad spectrum of viral infections.
Evrys Bio is led by President & CEO, Lillian W. Chiang, PhD, MBA.
evrysbio.com
Oncora Medical – Philadelphia County

Oncora Medical develops software that is revolutionizing the way doctors treat cancer with radiation. Oncora's vision is to enable data-driven, personalized radiation therapy by providing radiation oncologists with a web-based software platform that allows them to significantly improve the care of their patients using historical data. Oncora integrates data from a variety of hospital information systems and trains predictive models of patient outcomes. These models are presented to physicians in the form of intuitive visualizations tailored to fit with their existing clinical workflow. By personalizing each patient's treatment with past data, physicians can make smarter, more confident decisions in less time.
Oncora Medical is led by CEO & Co-Founder, David Lindsay, MD, PhD.
oncora.ai
Pression – Chester County
Pression is a pre-revenue medical device startup lead by Mr. Adam Salamon, former Deputy Corporate Chief Scientist of Lockheed Martin. Pression's mission is to provide a quiet, comfortable, and affordable solution to those who suffer from heart disease.
Pression is lead by Founder & CEO, Adam Salamon.
pressionllc.com
Agora World – Montgomery County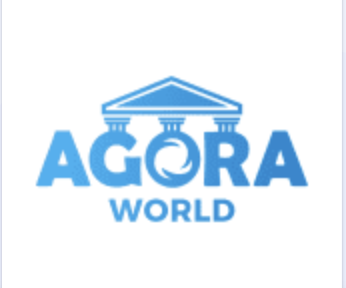 Agora World has introduced a next-gen, PaaS no-code environment to support the development of immersive social experiences. The platform is designed to allow the creation of Metaverse destinations and large-scale, group-centric virtual social interaction by non-coders. Their platform is open to user generated content and has a creator economy that enables developers and designers to build and monetize extended functions that further empower no code creators to do more. What used to take a team, investment, and months to create now takes 5min and no code at all. Their mission is to empower non-coders to build social communities within the Metaverse, essentially merging the respective compelling attributes of Wix, Minecraft and Zoom. Our creators have built everything from educational experiences to retail storefronts to entertainment spaces and more.
Agora World is led by Co-founder and CEO, Ethan Berg.
agoravr.world
Innovative Supply Solutions – Bucks County
The ISS team has deep domain clinical trial experience, having planned and managed clinical supplies for over 1,000 trials around the world. They created cloud-based ISS Nexus to enable their pharmaceutical and biotech customers to leverage that know-how, and to help bring drugs to market faster and less expensively. ISS Nexus makes running a trial easy, and can potentially save a company $2 million or more in excess supplies.
ISS is led by Founder/CEO Adam Warren, and Chief Business Officer Phil Heifetz.
innovativesupplysolutions.com
Vertiq – Philadelphia County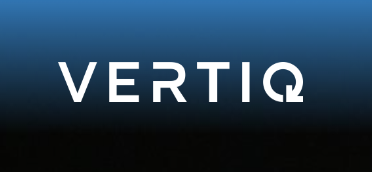 Vertiq makes industrial-grade propulsion systems for aerial vehicles and other mobile robots. Vertiq spun out of the University of Pennsylvania's robotics lab with the goal of perfecting the components that make vehicles move.
Vertiq is led by Jon Broome, Co-Founder & CEO, and Matt Piccoli, Co-Founder & CTO.
vertiq.com
Turnify – Montgomery County


Turnify was created to give short term rental hosts the ability to manage the turnover of their listings from anywhere, with a focus on improving performance in a few clicks. The Turnify app includes intuitive functions built with their first hand insight from serving over 1 million guests. From auto-scheduling, to on demand service, Turnify makes the lives of hosts easier.
Turnify is led by CEO, Chris Carlone.
turnify.com
---