2021 Calendar Year Wrap Up
Approved Investments By Sector
Tech

Healthcare

Physical Sciences
Total Portfolio
205 Companies
Dollars Leveraged by Portfolio
$560 Million
Jobs Created/Retained
747 / 3,236
Social Impact
37 Companies / 60%
Approved Companies by Sector
| Partner | Subsector: | Industry: |
| --- | --- | --- |
| AmorSui | Consumer Product / Other | Healthcare |
| DreamVu Inc. | Robotics | Engineering |
| Impact Wrap | IOT / Integrated Solutions | Electronics |
| Naturaz | Consumer Product / Other | Retail |
| Tozuda | Engineered Solutions | Healthcare |
Here matters now.
In 2021, the innovation of the Philadelphia region began to get the global recognition it deserves. Yet for as many discussions we've had about "Philadelphia making it," the rise of the remote workforce has put us into even more conversations about "does place still matter?"
In the 1970's and 80's, the migration of Pennsylvania's manufacturing-based industries to so many different global markets created a need for a stream of new industries that would yield new businesses, jobs, and growth opportunities, and ensure future generations of Pennsylvanians against further unforeseen tumultuous market events. At that critical time for Pennsylvania's economy, the statewide partnership which founded our organization began, with bipartisan support led by then-governor Dick Thornburgh.
What the governor knew in 1982 was that adopting and building a place-based culture of innovation would not just create "technology jobs," but would bolster the resilience of EVERY job. How this would happen would later be articulated by economist Enrico Moretti in 2012, who posited that "for each new high-tech job in a city, five additional jobs are ultimately created outside of the high-tech sector in that city, both in skilled occupations (lawyers, teachers, nurses) and in unskilled ones (waiters, hairdressers, carpenters)."
Moretti understood that prosperity happens best when communities are fostered – and while some of its jobs may become remote, life happens in places. By his theory, the effect of the nearly 4,000 jobs created or preserved by Ben Franklin companies last year may have made as many as 20,000 additional non-tech jobs possible to help the Philadelphia region weather the pandemic's continued effects.
The work we've highlighted in this year's Performance Profile samples the accomplishments of our companies and aggregates their impact, while sharing some of our strides taken toward making its growth more equitable. But make no mistake, it certainly gives our answer to the question above:
Not only does place matter, but this place matters.

Scott Nissenbaum
President & Chief Executive Officer
60%
Social Impact
(122 companies)
26%
22%
150+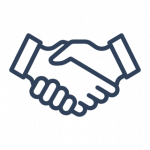 15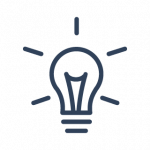 478
New products from portfolio
(2016-2021)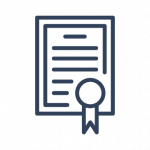 456
Patents/copyrights granted to portfolio
(2016-2021)
Partnerships that Drive Impactful, Diverse and Inclusive Entrepreneurship
The co-investment program led by Ben Franklin to focus on technology-focused enterprises that support outcomes of social impact
53
Companies aligned with United Nations Sustainable Development Goals
---
Ben Franklin and PACT Partner with 1Philadelphia to Support Historically Underrepresented Founders
Created by Ben Franklin Technology Partners of Southeastern Pennsylvania (Ben Franklin) and the Philadelphia Alliance for Capital and Technology (PACT), Mentor Connect expanded its accessibility to qualified entrepreneurs and mentors outside of the Ben Franklin portfolio or PACT membership in an effort to support diversity and inclusion as part of Coded by Kids' 1Philadelphia initiative.
Mentor Connect pairs entrepreneurs with teams of three to five volunteer mentors who share their insights and expertise across a range of industries. Underrepresented entrepreneurs participating in Mentor Connect will receive support in a bevy of areas, including leadership, sales, business development and marketing, operations, investment and raising capital.
JVS Philadelphia Fund for Women Provides New Capital for Women Entrepreneurs in Philadelphia
Judee von Seldeneck, Founder and Chair of Diversified Search Group, established the JVS Philadelphia Fund for Women, a multi-million-dollar partnership with Ben Franklin to provide capital and to coach women-owned enterprises with strong growth potential in the Philadelphia region.
The JVS Philadelphia Fund for Women deploys capital in two primary methods: through grants made to women-owned and led businesses that are positioned for their next stage of growth, selected through a process directly overseen by Ms. von Seldeneck and an Advisory Committee; and through investments in technology-focused ventures in the region that match Ben Franklin's investment criteria. By leveraging the experience of women leaders, the fund serves to connect women-owned and operated enterprises to resources that accelerate their growth.