Ben Franklin Approved $2.5M for 14 Early Stage Companies
Companies approved for funding:
Arcadian Telepsychiatry.com – Montgomery County

Recognizing the dearth of behavioral health providers throughout the country, Rob Plotkin founded Arcadian Telepsychiatry to bring psychiatrists and mental health providers to geographically remote and urban locations. Today, Arcadian serves primary care practices, health systems, inpatient and outpatient facilities, drug and alcohol programs, insurance companies and Employee Assistance Programs.
Arcadian Telepsychiatry, LLC is lead by Robert Plotkin, President and CEO, Seth Bakes, Chief Financial Officer, Elly Engel Chief Clinical Officer, Phi Hirsch, Chief Integration Officer and Dan Dunlop, Chief Strategy Officer.
arcadiantelepsychiatry.com

Dynamis Skin Science – Montgomery County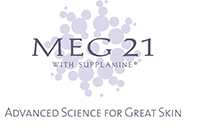 Dynamis Skin Science Inc., located in Jenkintown, PA, is the developer and manufacturer of MEG 21 with Supplamine, (www.meg21.com). It is a science-based company specializing in skincare products for the face, neck, décolleté, and hands that uniquely inactivates skin-damaging toxic sugar from skin. The link between toxic sugars and skin aging was serendipitously discovered by a team of research scientists at a major medical center in Philadelphia, who were studying the complications of diabetes. A portion of all MEG 21 sales go to medical research. MEG 21 products are manufactured in the U.S.A.
Annette Tobia, PhD – CEO, Yuhong Zhang, COO, and Peter Tobia, President.
meg21.com

Essential Medical – Chester County
Essential Medical, Inc., is a privately held company focused on transforming the large bore vascular closure market by delivering products that meet the unmet need for closure without complications. The company has developed two products, MANTA and X-Seal. X-Seal is the company's CE Marked vascular closure device with superior handling and closure features. X-Seal closes femoral arterial punctures made during cardiac catheterization procedures such as angiograms, angioplasty, and stenting. X-Seal is designed to provide Cath Lab professionals with superior closure and improved hemostasis. MANTA is a novel vascular closure device designed to close punctures ranging from 10F to 24F at femoral arterial access sites after cardiac catheterization procedures such as transcatheter aortic valve replacement (TAVR), endovascular treatment of abdominal aortic aneurysms (AAA), ventricular assist (VAD), and balloon aortic valvuloplasty (BAV). These procedures are the fastest growing segment of the cardiovascular market. Closure of large bore femoral access sites has been associated with significant morbidity including long times to achieve hemostasis, extended procedure time, need for a vascular surgeon in the catheterization lab, delayed ambulation, higher rate of complications and higher total cost of care. MANTA was designed to address the complexities of closing large punctures in high-pressure vessels utilizing novel closure technology. MANTA's fail-safe deployment provides immediate hemostasis in order to reduce complications associated with large bore closure. Visit www.essmedclosure.com to learn more.
Essential Medical is led by Greg Walters, founder and CEO, and Todd Sorzano, Director of Operations.
essmedclosure.com

Guiding Technologies – Philadelphia County

The Guiding Technologies team is developing unique, transformative technology for the instruction of individuals with autism. Applied Behavior Analysis (ABA) Therapy, the gold standard for treating autism, is effective if done well, but is difficult and complicated. GAINS™ (Guidance, Assessment and Information System) acts as a virtual assistant for instructors and supervisors, both enabling them to deliver current ABA programs more efficiently and also providing them with new capabilities. GAINS™ provides real-time guidance to instructors, continually updated based on student performance, and assists supervisors in assessing student progress and in directing instructors. A by-product of using GAINS™ is the capture of high quality, contextually rich student performance data which Guiding Technologies mines to optimally customize ABA therapy for individuals with autism.
Guiding Technologies is a Temple University spin-off founded by John Nosek, Ph.D., Professor of Computer & Information Sciences at Temple University. It is led by Adrian Trevisan, President; Dr. Nosek, VP for Research and Product Innovation; and Tom Gradel, Manager and Senior Software Developer, Product Development and Support. Guiding Technologies has been awarded two National Science Foundation awards and has won Temple University's grand prize in its business plan competition.
guidingtechnologies.com

Instadiagnostics – Philadelphia County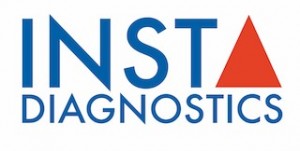 Instadiagnostics Inc., is developing a rapid, quantitative, point-of-care (POC) diagnostic platform with the aim of bringing centralized laboratory testing to the patient's bedside. This platform will allow for early diagnosis, and/or treatment monitoring of patients at the POC (primary care centers, community clinics, emergency departments, etc.) without requiring additional trips to have blood drawn, lengthy wait times for results, or having to wait for diagnosis/follow up testing. Our diagnostic platform aims to improve patient care/satisfaction, reduce the number of medical visits, and eventually reduce overall medical costs.
Instadiagnostics is led by Johann deSa, Founder.
instadiagnostics.com

Life.io – Philadelphia County

Life.io helps life insurers reinvent their business by transforming the customer experience. In a fun and personalized experience, our SaaS technology engages our clients' policyholders and rewards them for making smart decisions about their life, transforming what was traditionally a one-time transaction into a life-long relationship.
Life.io is led by co-founders Jon Cooper, CEO, Mike Logsdon, COO; and Mike Calhoun, CTO.
life.io

Livegenic – Philadelphia County
Livegenic delivers an Award Winning Real-time Video Platform for Insurance. We connect every part of the claims ecosystem to help insurance organizations reduce costs, improve customer satisfaction, and mitigate business related risks.
Livegenic is led by two co-founders, Alex Polyakov and Olek Shestakov.
livegenic.com

Mitochon Pharmaceuticals – Delaware County
Mitochon Pharmaceuticals, Inc., is a clinical stage biotech company that focuses on developing drugs that target the mitochondria for a host of insidious diseases with significant unmet medical needs. By harnessing the power of the mitochondria, Mitochon's programs have shown striking protective and functional benefits in a multitude of neurodegenerative disease models. These include brain volume sparing in Huntington's disease; axonal protection from demyelination in Multiple Sclerosis; and motor improvement in Rett Syndrome and Parkinson's disease. In addition, Mitochon's programs have improved cognitive function in Alzheimer's. Mitochon will initiate human studies in 2016 and expect to be in patients in 2017, with the first mitochondrial targeted neuroprotective agent.
Mitochon is led by a team of industry executives with over 80-years of combined experience and a passion to bring forward breakthrough drug therapies for a host of devastating diseases. Robert Alonso, CEO. John Geisler, CSO and Peter Crooks, PhD SVP of chemistry.
mitochonpharma.com

Orange Maker – Philadelphia County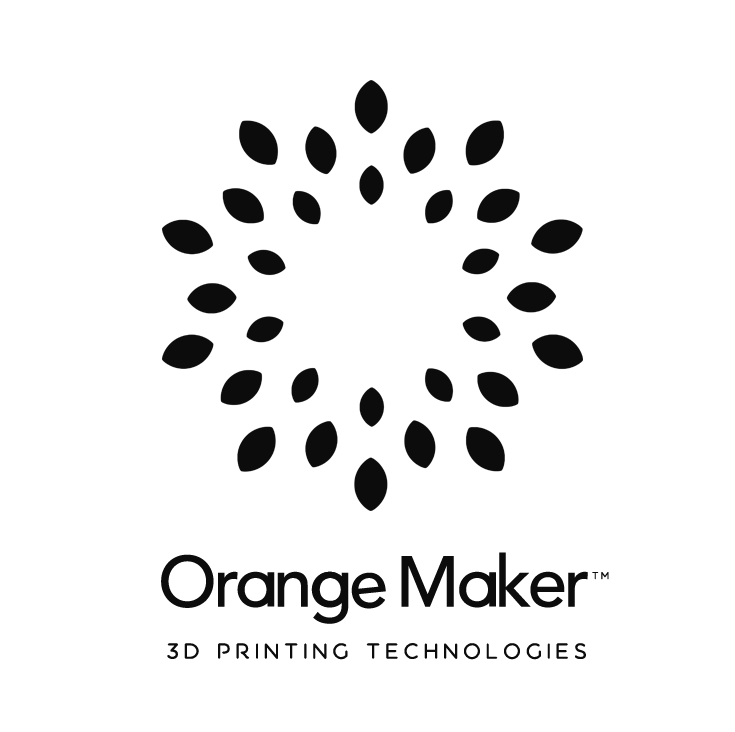 Orange Maker, founded in 2013, is a high-resolution 3D printing technology company with a mission to provide advanced additive manufacturing systems and materials to professional designers and engineers.
Orange Maker's patented printing process, Heliolithography (HL), is a new approach to forming 3D objects that produces higher-quality parts, and empowers producing functional 3D printed parts rather than simply prototypes.
Orange Maker is led by co-founders Doug Farber (CEO) and Kurt Dudley (Lead Inventor), as well as Chris Marion (CTO), Larry Ibbetson (COO) and Jim Tersigni (Lead Engineer).
OrangeMaker.com

Sweet Note Bakery – Bucks County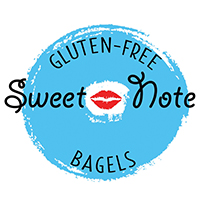 Sweet Note Bakery is a gluten-free and allergen free bagel manufacturer based in Manayunk.
The bakery is led by Michelle MacDonald, Founder and CEO; Alison Vandermay, VP of Operations; Brittany Nettles, VP of Sales; and Rache Borofsky Dorein, Director of Marketing.
sweetnotebakery.com

The One Health Company – Philadelphia County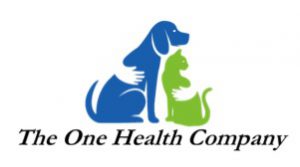 The One Health Company is a Health IT company that makes animal testing more humane and predictive for the 21st Century. We do this by connecting already sick pets to pre-clinical trials, providing ill animals access to cutting edge therapies. One Health's well-validated premise is that naturally sick pets mimic naturally sick humans better than artificially sick laboratory animals. We reduce human clinical trial failures because our models have higher translational fidelity ensuring minimal false positives and negatives. We treat all the animals in our studies as patients and attempt to heal every patient in our studies. The pets stay at home with their owners and receive care at the world's best veterinary clinics. Our clients are human biopharma companies who benefit from identifying the therapies that work and eliminating the ones that don't, early in development before billions have been sunk in human trials. The NIH has published that our methodology significantly lowers the cost of drug development. A benefit for us all.
The One Health Company is Founded and led by a rockstar Team of world experts: Christina Lopes, CEO; Benjamin Lewis, COO; Franca Angeli MD PhD, CMO; Ravi Tolwani DVM PhD MEM, CSO; and a legendary Tech Team.
theonehealthcompany.com

Versify Solutions – Delaware County

Versify Solutions, Inc. is a leading provider of integrated analytics and operational software applications for the electric and power generation industry. Our solutions automate critical business processes, optimize power generation asset performance and enable critical regulatory compliance management and reporting functions. The company's software-as-a-service (SaaS) solutions help many of the largest and most respected power companies in North America integrate large-scale, disparate data sources across business functions and physical locations to achieve their commercial and operational performance goals. Versify's clients have recouped, on average, a return of 7X their investment with Versify, with some as high as 20X. For more information, please visit www.versify.com.
Versify's CEO is Pete Cona.
versify.com

Zuppler – Montgomery County

Zuppler is the complete order fulfillment platform, servicing Restaurants, Caterers, Grocers, Sports and Entertainment Venues, Hospitals, Universities, Hotels & Delivery Services' etc.
Headquartered in Conshohocken, PA, Zuppler also has offices in Romania and India. Zuppler services over 28,000 clients across US, Canada, UK, Ireland, Singapore & Netherlands.
The Zuppler Platform provides a white labeled solution that's fully branded and a 100% native integration via Zuppler's proprietary API on new and existing websites and mobile apps. Zuppler also provides mobile responsive and mobile app development, as well as content management solutions for their clients.
The Zuppler network consists of leading Hotel brands, Digital Content Publishers, Universities and dining guides among others. Zuppler's order fulfillment platform powers the Zuppler network syndicating the content of their clients. This enables their clients to receive new revenue from a number of different channels. This also helps create an online ordering marketplace powered by the Zuppler solution.
Zuppler is lead by Founder and CEO, Shiva Srinivasan, CTO, Iulian Costan, Vice President of Product, Petrica Ghiurca, Vice President of Strategic Partnerships, Jake Wallace, Vice President of Sales, Allan Kane and Vice President of Operations, Neida Joseph-Abel.
zupplerworks.com
---