Ben Franklin Announces Scott Nissenbaum as its Chief Investment Officer
Ben Franklin Technology Partners of Southeastern Pennsylvania has announced that Scott Nissenbaum joined as Chief Investment Officer, effective February 29.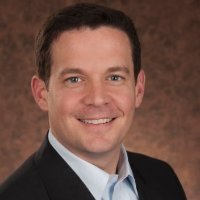 Reporting to Ben Franklin President and CEO RoseAnn B. Rosenthal, Nissenbaum fills the role as head of Ben Franklin's investment group formerly held by Terrence H. Hicks, who announced his retirement last summer.
"Few organizations in the country consistently yield such a remarkable impact through early stage investment as Ben Franklin," said Nissenbaum. "I'm excited to help continue the amazing track record of Ben Franklin's portfolio of companies, and to build on the organization's story of growth for the technology community of Greater Philadelphia."
With a deep understanding of the early-stage investment landscape, Nissenbaum brings more than 20 years of venture capital, entrepreneurship, and operational excellence to the Ben Franklin team. From his leadership experience at such organizations as Novitas Capital and Finite Carbon, Nissenbaum brings nimble insights from investment and entrepreneurial perspectives. A long-standing member of Ben Franklin's Technology Advisory Committee for IT investments, Nissenbaum has also worked with entrepreneurs on debt financing at Hercules Technology Growth Capital and Merion Investment Partners.
"Scott's hands on experience with companies, knowledge of the venture capital industry, solid professional relationships and commitment to our region are all qualities that are necessary to the Chief Investment Officer role here at Ben Franklin," said RoseAnn B. Rosenthal, President and CEO of Ben Franklin. "We are very happy to welcome Scott to the Ben Franklin team."
Nissenbaum held seats on the Boards of more than 14 companies including Traffic.com (NASDAQ:TRFC), USA Technologies (NASDAQ:USAT), EZ Prints, Inc. (acquired by Café Press), Haley Systems (acquired by Ruleburst), ClickEquations (acquired by Channel Intelligence) and ImageTree (acquired by GeoDigital). He also served as Chairman of the Board at Philadelphia Game Labs, a non-profit incubator for Pennsylvania based gaming companies.
Nissenbaum is a frequent speaker on the topics of venture capital and entrepreneurship at such industry meetings as The Wharton Energy Conference, The CFA Society of Philadelphia, Venture Talk Radio, and the National Science Foundation's University Startup Conference. He also served as an adjunct faculty member at University of Pennsylvania's Wharton school teaching the graduate course on Venture Capital and in the Management Information Systems Department at St. Joseph's University focusing on business software applications. Nissenbaum received an MBA in Finance from St. Joseph's University and a B.S. degree in Finance and a Minor in Economics from the Pennsylvania State University.
About Ben Franklin Technology Partners of Southeastern Pennsylvania
Ben Franklin is the most active early stage capital provider for the region's technology sectors. Ben Franklin combines best practices of venture capital with a public-spirited purpose: leading the region's technology community to new heights, creating jobs and changing lives for the better. Ben Franklin is an initiative of the Pennsylvania Department of Community and Economic Development and is funded by the Ben Franklin Technology Development Authority.
www.sep.benfranklin.org
Contact
Jason Bannon
jbannon@sep.benfranklin.org
212-972-6700
---