Ben Franklin Approved $2.1M in 12 Early Stage Companies
Companies featured:
CrossBridge – Delaware County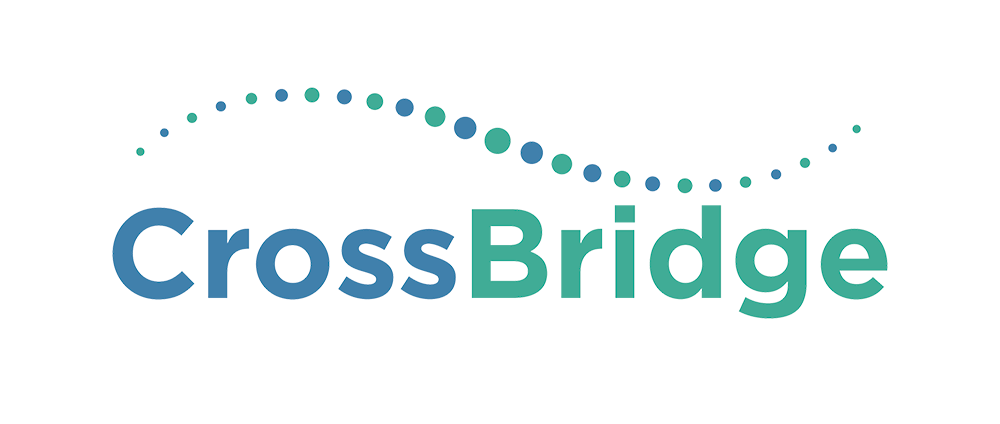 CrossBridge has reimagined Chronic Autoimmune Care. A SaaS specialty care platform is designed to put autoimmune patients first, improve outcomes, and lower the cost of care. We work with payers, providers and life science to collaborate in a value-based setting.
CrossBridge is lead by Bill Conlan, CEO; Courtney Morris, COO; Bruce Freundlich MD, CMO; Larry DeLutiis, CTO; and Desislava Prodanova, CDO.
crossbridge.com
Friends Life Care Consultants – Montgomery County

With the nation's 76 million baby boomers turning 65 at a rate of roughly 10,000 per day — creative, flexible and progressive approaches of care for the aging are essential. As the consulting arm of Friends Life Care Partners—the pioneer of continuing care at home (CCaH) – Friends Life Care Consultants (FLCC) draws on over 30 years of experience operating the first, largest and most successful CCaH program in the United States.
CCaH provides an attractive alternative to moving to a facility or communal living for older adults who prefer to age in their own homes. Research reveals that the high majority of older adults do in fact prefer to "age in place" thriving in their own homes in the later years. We have helped thousands of people to achieve this dream, while also supporting them to lead healthier lives by delaying and reducing the need for long term care services. We continue to advance this core business offering through a membership program with highly customizable plans.
Critical to our success and growth was development of proprietary protocols and processes. In addition, we hold the largest historical CCAH cache of longitudinal data in the industry. This fuels our dynamic business model which is also directly applicable to the Long-Term Care Insurance (LTCI) industry and Senior Living (Life Plan Communities/Continuing Care Retirement Communities). Since LTCI Carriers and the Senior Living sector also serve older adults, they can benefit from the Friends Life Care Policyholder/Resident Engagement Solution – a technology-powered and human-focused business operation.
We have analytical proof and evidence-based success in partnering with Carriers to reduce and shorten claims while also boosting policyholder satisfaction. Carriers find value in the best practices and positive outcomes we deliver using pre-claim engagement, targeted assessments, personalized interventions and predictive modeling among other technology-based and people-centric strategies. Senior Living, in turn, gains value by enhancing their resident's journey of wellness through the continuum of care. With such deep and wide CCaH experience, we continue to serve individuals as they age in place and also use what we've learned to help LTCI Carriers and Senior Living tackle their thorniest challenges.
Friends Life Care Consultants is led by Carol Barbour, Chief Executive Officer, Maria Buehler, Chief Marketing Officer, Joseph Conner, Chief Financial & Administrative Officer, and Elise Lamarra, Chief Operating Officer.
friendslifecareconsultants.com
Navrogen – Delaware County

Biotech focused on enhancing the immune system to fight cancer by removing the effect of factors produced or induced by tumor cells which inhibit the cancer-fighting humoral immune system.
Navrogen was co-founded by Nicholas C. Nicolaides, CEO and Luigi Grasso, CSO.
navrogen.com
Envara Health – Chester County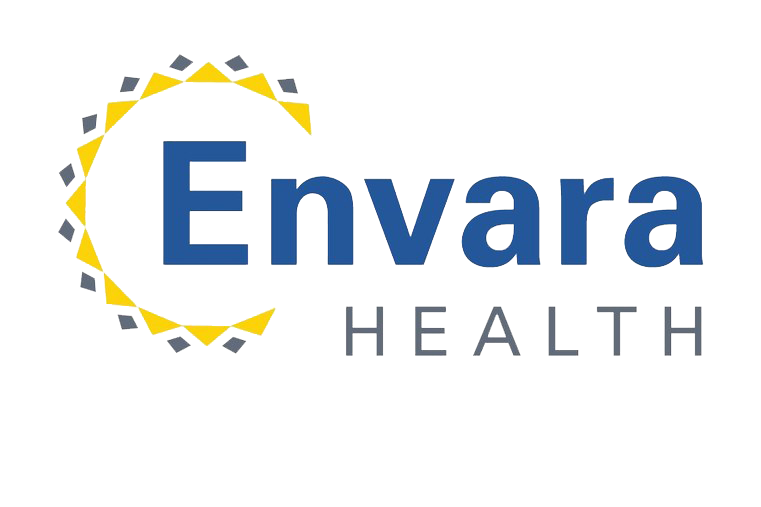 Envara Health offers a structured lipid platform that allows for improved absorption of healthy fat calories, essential fatty acids, and nutrients.
Envara Health is led by co-founder and CEO Jim O'Connell and COO Linda Palczuk.
envarahealth.com

VESTECK, Inc – Philadelphia County

When a friend or family member is diagnosed with an aortic aneurysm, they have two therapeutic options, open surgery or EVAR endovascular repair. 80% of AAA patients around the world select EVAR. VESTECK eliminates leaks and migration of EVAR grafts, allowing patients to live longer, avoiding complex, expensive repair procedures.
VESTECK, Inc is led by CEO Joe Rafferty, TU '79, BOD Chairman Robert Mitchell, COO & VP R&D Kent Stalker, CTO Ted Wulfman, CMO Dr. David H. Deaton.
vesteck.com

SOLUtion Medical – Montgomery County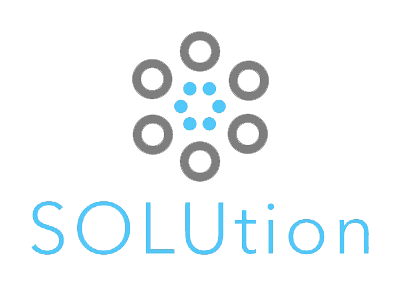 Worldwide healthcare is trending towards more at-home treatments, and blockbuster drugs are continually threatened by the emergence of numerous competitors. SOLUtion Medical provides a differentiated delivery system with improved patient safety characteristics that can protect existing revenue streams through regulatory and patent extensions or differentiate competitive products through its patent pending technology.
SOLUtion's beachhead market is a rescue autoinjector for individuals at risk of an adrenal crisis, a situation similar to anaphylaxis where a patient's body experiences physical and mental debilitation requiring immediate injection of hydrocortisone sodium succinate (HSS). In addition to the adrenal crisis rescue injection market, numerous drugs currently exist that must be mixed directly prior to injection. We envision our device as a platform which can be used for other future indications including antipsychotic drugs, in vitro fertilization drugs, monoclonal antibodies, and cancer treatments.
SOLUtion Medical is led by Todd Wallach, MBA: CEO, Julia Anthony, MS: Founder, President, and Chief Strategy Officer, David Palling, PhD: VP of CMC and Supply Chain, and Mikael Avery: Director of Innovation and Human Factors.
solutionmedllc.com

ExpressCells – Philadelphia County
ExpressCells speeds drug delivery and biological research via genetic engineering to produce custom cell lines. We use CRISPR plus our proprietary genetic vector system to create custom cells for research 75% faster than current technology. Our living cells can replicate diseases or have proteins glow in multiple colors.
ExpressCells is led by CEO & Co-Founder Matt Handel, Co-Founder & Scientific Adviser Oscar Perez-Leal, MD, and Scientific Director Shamim Naghdi, PhD.
xpresscells.com

Avisi Technologies – Philadelphia County
Avisi is a pre-clinical stage medical devices company developing VisiPlate, a nanotechnology-enabled ocularimplant fortreating glaucoma. Glaucoma is the world's leading cause of irreversible blindness andwill affect over 160 million people in 2025. In glaucoma patients, excess aqueous humor builds up inside the eye, putting pressure on and permanently damaging the optic nerve. VisiPlate is a novel drainage implant that creates a newoutflowpathway for aqueous humorin the eye. VisiPlate's small scale, nonfibrotic materials, and unique multi-channel design will translate to greater safety, efficacy, and value for patients and stakeholders.
20x thinnerthan a human hair and up to 300x thinnerthan competitors, VisiPlate works by shunting excess fluid via a network of open microchannels to a subconjunctival pocket, where it is slowly absorbed into surrounding tissue overtime. This alleviates pressure on the optic nerve and prevents blindness. Avisi was founded in 2017 and is a spinout of the University of Pennsylvania. The 2018 recipient of the University of Pennsylvania's President's Innovation Prize, Avisi is also a Johnson & Johnson JLABS incubated company, a MedTech Innovator Acceleratorcompany, and a UCSFRosenman Innovator. Avisi has been recognized as one of ten most promising Philadelphia tech companies of the decade in Technical.ly's RealLISTStartups 2020, a Watchlist venture in Wharton Magazine, and a finalist at the 2019 SXSW Innovation Awards for Health, Med, and Biotech.
Avisi Technologies is led by Co-Founder and CEO Rui Jing Jiang, Co-Founder and CTO Brandon Kao, and VP of R&D Georgia Griggs, MSE. Scientific Advisors include Dr. Eydie Miller-Ellis, Dr. Richard Lewis, Dr. Ike Ahmed, Dr. Vivian Lee, Dr. Thomas A Barbolt, Dr. Nicholas Benetatos, Dr. Samuel Nicaise, and Dr. Igor Bargatin. Gary Pruden is a Strategic Advisor to the Board.
avisitech.com

Strados Labs – Philadelphia County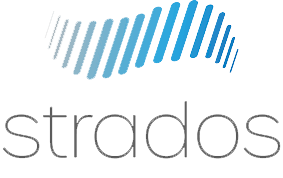 Strados developed the Remote E-Stethoscope Platform (RESP), the world's first medical-grade wearable e-stethoscope. RESP™ offers clinicians a cost-effective, non-invasive and wireless solution that enables early, remote detection of key changes in lung acoustics and ventilation patterns of patients between nursing visits. RESP™ easily integrates with existing clinical workflows, can be billed under CPT codes for RPM and Telehealth, and can help predict and avoid pulmonary failure events that are costly and life threatening.
Strados Labs is lead by Nick Delmonico, Cofounder & CEO was a former associate at JP Morgan and PwC before attending the Temple University MBA program where he won the Be Your Own Boss Bowl (2017) and started Strados Labs Richard Powers, Cofounder & COO was the former VPR&D at CardioMEMS before it was acquired by St. Jude Medical for $455M Jason Kroh, CTO, was the former VPR&D at CardioMEMS and worked with Richard for 13 years priorto the company acquisition. Dr. Mitchell Glass, CMO, is the former CIO of the University Science Center and a board certified Pulmonary Critical Care physician who was formerly an attending at Penn Medicine.
stradoslabs.com

PolyCore Therapeutics – Philadelphia County

PolyCore Therapeutics LLC is a biopharmaceutical company developing treatments for patients suffering from dyskinesia and cognitive impairment associated with neurodegenerative disorders. PolyCore is currently conducting preclinical studies for its lead compound, PCT-3012, a novel G protein-biased agonist of the D3 receptor, for treatment of Parkinson's motor symptoms and dyskinesia in patients with early- to mid-stage Parkinson's Disease.
PolyCore Therapeutics is lead by Kelly Beck, CEO, Jim Harris, Co-Founder & Chairman of the Board, and Dr. Sandhya Kortagere, Co-Founder & CSO.
polycoretherapeutics.com

Yellowdig – Philadelphia County

Yellowdig improves the student experience by creating new opportunities for peer learning and community engagement, while drastically cutting down on the administrative time where student participation is critical. When implemented, our platform improves engagement and retention across the entire student lifecycle: from pre-enrollment and all aspects student life through alumni lifelong learning and beyond.
Yellowdig is lead by Founder & CEO, Shaunak Roy.
yellowdig.com

Noble – Philadelphia County

Noble is a digital commerce platform that allows one guest to order and pay for food, drinks, and merch from their own device at a network of on-premise locations while solving for operational and regulatory hurdles. Venues that join the Noble network reap the benefits of increased sales, higher transaction sizes, and unlock higher adoption rates in this consumer-preferred marketplace. Also, those that sell regulated items (i.e. alcohol) can have confidence in safely facilitating digital transactions in this highly regulated space due to Noble's proprietary risk-first payments architecture. Consumers finally have one account they can use that is agnostic to venues and back-of-house tech like POS systems to avoid the frustrations of a fragmented market.
Noble is lead by Varun Pathak – Co-Founder, CEO, Matt Draper – Co-Founder, COO and Drew Pomerleu – Co-Founder, CTO.
getnoble.com

---