Personnel Profile: Jerry Leimkuhler Joins Ben Franklin as Entrepreneur-in-Residence

We're proud to announce that Gerard J F Leimkuhler Jr. ("Jerry") has recently become Entrepreneur-In-Residence at Ben Franklin Technology Partners of Southeastern Pennsylvania.
Jerry has come into Ben Franklin specifically to provide assistance to the companies in our investment portfolio. He'll be working with our three primary sectors: Information Technology, Health and Digital Health, and Physical Sciences. He will provide support, guidance, and resources to Ben Franklin's 150+ active portfolio companies, particularly when they encounter obstacles or stresses in their business.
Jerry brings over 25 years of experience in leading strategic, operational, restructure, and crisis management undertakings. As the managing partner of Berwyn Capital Interests and Operating Partner of the Pine Hill Group, he is a veteran of restructure, divestiture and crisis management and finance.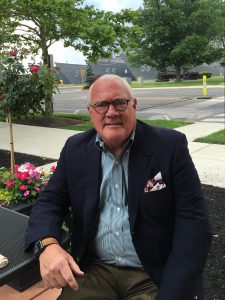 He has extensive experience in managing and revitalizing troubled and under-performing companies and reducing or resourcing creditor exposure.
He was previously a member of Ben Franklin's Technology Advisory Committee and Finance Advisory Committee for Physical Sciences. Thus, Jerry has worked closely with and understands our organization and its mission. His keen insight into the challenges that entrepreneurs encounter will benefit our diverse startup ecosystem and the organization itself. He is a perfect fit for Ben Franklin, being well-versed in industries such as healthcare, high-tech manufacturing, and chemical specialty.
Welcome aboard, Jerry!
---