Here's the branding that Philly is taking to SXSW

The message: You should fall in love with Philadelphia.
It is high time to drop that tired old Rocky, cheesesteak, LOVE statue narrative of Philadelphia in favor of a message that reflects the current of a vibrant Philly — overflowing with intellect, resources and an affordable quality of life for entrepreneurs.
Call it a branding trade up.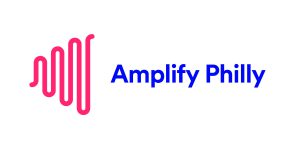 That's the idea behind Amplify Philly, the latest branding campaign for the city. It launched Thursday night at the SXSWPhilly sendoff party.
The team behind SXSWPhilly, a partnership of 30 public and private organizations who aim to highlight Philadelphia at the huge Austin conference this month, tapped Center City's J2 Design (aka the brother and father of Abbi Jacobson from "Broad City") to come up with a new look for Philadelphia that veers dramatically from the same old stories.
Branding campaigns for Philadelphia are a dime a dozen these days, though this is the first one that the tech scene has come together to work on.
The Amplify Philly campaign hopes to paint Philadelphia as the next great place to start a business. There's the big city/small town feel, where everything is just "six degrees away," including New York and D.C., there's the affordability that New York and San Francisco lack and the talent pool from the region's universities and colleges.
"StartUp PHL Presents Amplify Philly SXSW Edition" is the official brand name, and it builds on the city's existing efforts to attract global investment and accelerate the growth of the Philadelphia startup community. Though the SXSWPhilly catalyzed the branding campaign, partners hope to use it beyond SXSW.
Led by Philly Startup Leaders' Yuval Yarden and RECPhilly's Dave Silver, the SXSWPhilly effort raised $91,000 from local sponsors, like Independence Blue Cross, the City of Philadelphia, Comcast and the Children's Hospital of Philadelphia, and used some of those funds to pay for the branding campaign.
Read the full article here.
---