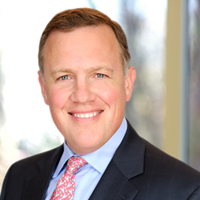 Tucker Twitmyer
General Manager, Option Signs and Environmental Graphics
Tucker Twitmyer is the President of Ascent Advisors, consulting with business leaders to deliver the power of well-managed teams supported by strategy, technology, and process. Ascent's mission is business growth, and that mission usually involves dynamic challenges, entrepreneurial cultures, innovative solutions, and a need for disciplined, good old-fashioned general management blocking-and-tackling. Twitmyer helps business leaders and owners grow their organizations, integrate acquisitions, improve profitably, and raise capital.
Prior to founding Ascent Advisors, Twitmyer was a Senior Vice President in the Fund Strategy group at FS Investments. He served as a portfolio specialist and subject matter expert for FS Investments' current offerings. He has over 20 years of experience in private investment portfolio management, product development, product implementation and investor relations.
Before joining FS Investments, Mr. Twitmyer was a General Partner and portfolio manager at EnerTech Capital Partners, an institutional private investment firm focused on the energy and power sectors. Prior to EnerTech, he was a co-founder and Managing Director of Katalyst, LLC, a provider of operational and capital markets management to privately held companies and their investors. Earlier in his career, as a Senior Manager with Andersen Consulting Strategic Services, he developed strategies for some of the world's largest communications, manufacturing and service companies. He started his career as a Project Manager with MultiServ managing, developing and implementing information technology systems. Mr. Twitmyer received his MBA from the Wharton School of the University of Pennsylvania and his BA from the University of Pennsylvania. Mr. Twitmyer has served on more than 25 for-profit boards as well as several not-for-profits. Currently, he serves as a Director of the Wharton Private Equity and Venture Capital Association, a Director of Friends of Radnor 284, and a Director and the Audit Chairman of Ben Franklin Technology Partners of Southeastern Pennsylvania.