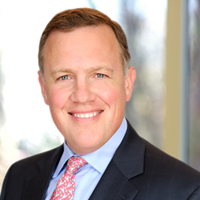 Tucker Twitmyer
President, Option Signs & Environmental Graphics
Tucker Twitmyer is the President of Option Signs & Environmental Graphics, a full-service national sign and non-structural fixtures company serving commercial, industrial, residential, entertainment, hospitality, and educational building owners, operators, and general contractors as well as other sign companies.
Prior to joining Option Signs, Tucker was the President & Founder of Ascent Advisors and Venture Capital Expert Witnesses (VCEW). Ascent Advisors is a consulting firm that helps family and private business owners in the Philadelphia area build more profitable businesses and satisfying lives through improved trade (sales and marketing), acquisition transactions, and ownership transitions. Venture Capital Expert Witnesses provides litigation and trial attorneys with expert witnesses who are seasoned, skilled private equity executives and communicators.
Before founding Ascent Advisors and VCEW, Mr. Twitmyer was a Senior Vice President of Corporate Development at FS Investments, a leading, private financial services company. Previously, he was a General Partner of EnerTech Capital Partners, an institutional private equity firm and a Co-Founder and Managing Director of Katalyst, LLC, a provider of interim management solutions to family-run and private equity-backed businesses.
Mr. Twitmyer received his MBA from the Wharton School of the University of Pennsylvania and his BA from the University of Pennsylvania. Mr. Twitmyer has served as a Director or Observer to more than 25 for-profit boards as well as several not-for-profits. Currently, he serves as a Director of the Wharton Private Equity and Venture Capital Association, Chair of the Constellation District of the Boy Scouts of America, Director of Friends of Radnor 284, and Ben Franklin Technology Partners of Southeastern Pennsylvania.