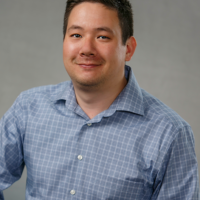 Tristan Ly
Director, Portfolio Administration
Tristan Ly is the Director of Portfolio Administration for Ben Franklin. Tristan has over ten years of experience in the early stage investment industry, with a focus on finance and accounting.
At Ben Franklin, Tristan is responsible for finance and accounting activities related to the investment portfolio, including investment valuations and portfolio analysis. Tristan also oversees portfolio administration activities, and is actively involved in portfolio management.
Tristan earned his Bachelor of Arts degree in Economics from the University of Wisconsin-Madison, and his Master of Business Administration degree in Finance and Strategic Management from Villanova University.
215-972-6700 x3086
tristan@sep.benfranklin.org