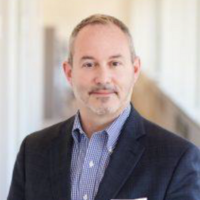 Mark Redlus
Former President and CEO of Tridiuum
 Mr. Mark Redlus is the former President and CEO of Tridiuum, a digital behavioral healthcare company striking the unique and essential balance between improving clinical outcomes and broadening direct access to better, medically appropriate behavioral healthcare. 
Mark is a venture-backed start-up executive with significant leadership experience in all aspects of corporate management, M&A, strategy, and business development. He has direct experience with mergers & acquisitions, venture capital and private equity fundraising, technology infrastructure development, and operational execution. Industry Verticals include Digital Health Technology, Technology, Clean Tech, Energy, Health Care, Life Sciences. His specialties include Mergers and Acquisitions, Strategy, Financial Management, New Product Development, Operational, Program, Project & Delivery Management, Sales & Sales Management. 
Mark holds a Bachelor of Science in Management from the Wharton School and has studied French at the University of Quebec.