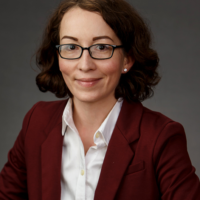 Kate Srinivasan
Client Engagement Manager
Kate Srinivasan, Client Engagement Manager, supports the Strategic Initiatives Group and Investment Group to provide business development and community outreach and the facilitation of client and partner programs and services.
Prior to joining Ben Franklin, Kate spent over ten years working with small businesses and nonprofits in the roles of administration, business development, and sales and marketing.
Kate earned her Bachelor of Science in Business and Operations Management from Albright College, and her Master of Business Administration, with a focus on innovation and entrepreneurship, from the University of Illinois.

215-972-6700 x3226
kate@sep.benfranklin.org