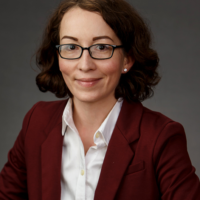 Kate Srinivasan
Program Administrator
Kate Srinivasan is Ben's Program Administrator. She supports the Business Development and Investment Groups through the intake of new startup investments and facilitation of client and partner programs and services.
Prior to joining Ben Franklin, Kate spent over ten years working with small businesses, startups, and nonprofits providing general management and program administration.
Her current favorite technology is Salesforce which she loves using to automate tasks! Outside of the office, Kate is an active member of her community and participates in many economic development committees around Philadelphia. In her free time, she also likes to paint, garden and play sports.
215-972-6700
kate@sep.benfranklin.org