Project Liberty's First Exit! Congrats to the SnipSnap Team!
Slyce Snatches Up Mobile Couponing App SnipSnap For $6.5 Million

Visual search provider Slyce is expanding its lineup of mobile applications taking advantage
of its proprietary image recognition technology with the acquisition of popular mobile couponing app SnipSnap for $6.5 million. The deal was a combination of cash and stock, and brings SnipSnap's 4 million-plus consumers to Slyce, as well as its enterprise product line which Slyce now plans to make available to its current lineup of retailers.
SnipSnap, as you may recall, first debuted to the public on TechCrunch Disrupt's stage back in 2012, offering a different take on mobile couponing. Instead of aggregating coupons and deals from affiliate providers, the company turned to crowdsourcing. Mobile consumers contribute to SnipSnap's database of coupons by snapping photos of printed coupons using their smartphone's camera. The app then recognizes the text and images on the coupon, and makes it available to other users to discover in the app or surface via search.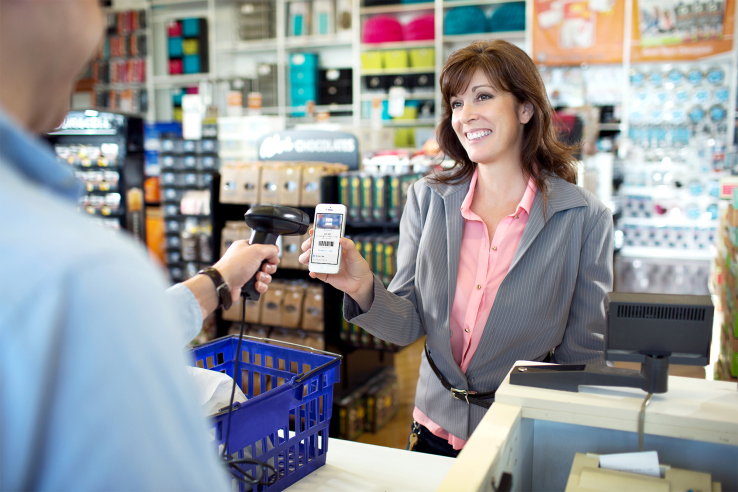 Today, the SnipSnap app works with coupons for most major retailers and restaurants, but not grocery store coupons. To date, consumers have clipped 100 million coupons using SnipSnap's app, saving them $200 million at checkout.
The startup also develops another product for merchants, which sees its technology powering the mobile couponing systems for over 50 national retailers including Bed, Bath & Beyond, Toys R Us, Party City, Rite Aid, Lord & Taylor and others. This white label solution lets retailers use SnipSnap to create all their coupons for their websites, mobile apps, SMS and email.
Though a newer part of its business, its enterprise product already accounts for more than half its revenue and is the biggest area of growth for the company.
The company also allows retailers to run targeted, performance-based coupon campaigns, reaching mobile users with deals based on both their location and what they've been interested in historically.
SnipSnap CEO Ted Mann says while his service was profitable as of this past summer, they were still in the position of having to raise more cash to continue to grow the business or partner with another company. Slyce ended up on their radar, he notes, because the companies were already in discussions about a technology integration.
The plan was that SnipSnap would replace its own image recognition technology with Slyce's, which would cut the image processing time down to just a few seconds.
"But we started to think about what else we could do together, says Mann. "We traded notes on the customer side…and we were talking to all the same retailers," he adds. "We looked at the opportunities to help them grow their portfolio of consumer apps and also build out the technology for retailers to include in their own apps or mobile websites."
The updated SnipSnap app featuring the image recognition tech from Slyce is now in the works, due out in February, or at the latest, this spring.
SnipSnap is the fourth acquisition for Slyce, which has been growing its B2C audience through similar deals, including one last year for mobile shopping app Pounce, for example.
Slyce CEO Mark Elfenbein says that M&A is a major part of his company's strategy, and it's expecting to do even bigger and more frequent deals in the future.
What appealed to Slyce the most about SnipSnap, says Elfenbein, was the opportunity to gain access to the active customer base using its service.
"There aren't too many apps out there that you can acquire for that kind of a deal, with that name brand, consumer awareness, and that has critical mass," he says, noting also that SnipSnap was growing its revenue at 25% month-over-month in 2014.
He confirms that Slyce plans to take SnipSnap's enterprise products and sell them into their own customer base going forward, following the deal's close.
SnipSnap's team which includes 5 full-time employees and a few contractors, will continue to remain based in Philadelphia going forward and will operate autonomously, save for having access to Slyce resources including its financing and sales team.
---