Healthy grocery delivery service Fitly soft-launches in Center City
Fitly, a local technology company that's participated in DreamIt Health Philadelphia and is now in the University City Science Center's Digital Health Accelerator, has launched a public trial of its healthy grocery delivery product in Center City.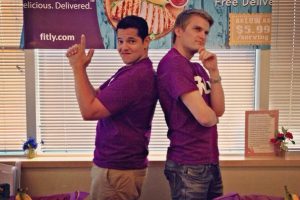 "We've had an overwhelming response," said Fitly founder Anthony Ortiz. "Within the firsttwo days, we were inundated with orders."
Founded in 2011, Fitly aims to take "the headache of meal planning and grocery shopping away for good," its website says. Users log onto the Fitly website, choose healthy recipes of interest, and are then prompted to order the necessary ingredients. Fitly has partnered exclusively with ShopRite, in which store workers will deliver the goods directly to the users' homes.
Two weeks before Fitly soft-launched in Center City, it was made accessible to people in Bucks County. Ortiz said a lot of Fitly users from Bucks are "young parents that are tech savvy."
---