Forget that 'brain drain' stuff; Philly is becoming a brain magnet
Philadelphia Business Journal | Deborah Diamond and Steve Wray | May 15, 2014
Forget that 'brain drain' stuff; Philly is becoming a brain magnet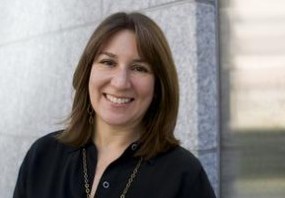 Ten years ago, City officials, higher education leaders and the business community joined together to address a tremendous opportunity for Philadelphia: make better connections to Philadelphia's colleges and universities, so that students engage in our communities, intern with our employers and stay here after they graduate.
This effort was spurred by a report issued by the Economy League of Greater Philadelphia in 2000 – Greater Philadelphia's Knowledge Industry: Leveraging the Region's Colleges and Universities in the New Economy – that documented how critical knowledge workers would be to the regional economy over the next 20 years. Following that study, the City of Philadelphia, the Economy League, Innovation Philadelphia, Visit Philadelphia, the University of Pennsylvania and Ben Franklin Technology Partners collaborated to launch a strategy to prepare Philadelphia to succeed in that knowledge-based economy. With that effort, Campus Philly was born, a unique nonprofit in the country at the time.
Today, Campus Philly celebrates ten years of impact and maps a future for Philadelphia's continued growth as a brain magnet. One of Philadelphia's greatest strengths – the talent that emerges from our colleges and universities – is now being tapped to enrich, enliven and grow the civic, cultural and economic landscape of the region.
Philadelphia has seen the largest growth of young-adults (20-34) of the 30 largest cities in the country, with approximately 100,000 20-34 year olds added to the city's population between 2006 and 2013. (Source: Pew, Philadelphia Research Initiative)
In 2004, Campus Philly started managing careerphilly.com, an online platform to connect students to internships. Ten years later, campusphilly.org/careers has seen 40,440 students and 3,588 regional employers use the site for internships and entry level jobs, making introductions that have launched careers in Philadelphia.
World class culture attracts world class talent and Campus Philly introduces students to the regional arts and culture scene through Open Arts (openartsphilly.com), where more than 3,000 annual student members have access to free art and culture experiences and thousands more find a one-stop-shop for student rush tickets, student membership information and arts engagement opportunities. With thousands of students and more than 35 arts and culture partners participating in Open Arts, Campus Philly has created a program that builds audience and attachment to Philadelphia in measurable ways.
Engaging students in Philadelphia's future is critical for many reasons:
45% of jobs in the country by 2018 will require an associates degree or higher and this figure is even greater for jobs produced in large metro regions like Philadelphia. Regions with larger populations of college educated residents will attract those businesses and those jobs.
College educated young people are the most mobile in the world. When they embrace opportunities in other regions, they are some of the best ambassadors Philadelphia has. When they stay after they graduate – or return with added experience – they are some of our most engaged and involved citizens.
A growing population of college educated Philadelphians benefits all Philadelphians. According to a recent analysis by Berkeley economist Enrico Moretti, non-college educated workers earn more in regions with high college attainment than workers doing those same jobs in low attainment areas and every new high-tech job created in a region has a job multiplier effect of five other jobs created.
New businesses start where young, educated workers live. A recent study by the Kaufmann Foundation – Beyond Metropolitan Startup Rates: Regional Factors Associated with Startup Growth – found that a large population of young college graduates correlates with entrepreneurial activity even more than the concentration of research universities that are often thought to be the main catalyst to entrepreneurship.
The future for Philadelphia is exciting. We are now a net population winner over New York City (more people move from there to here than from here to there).  Enrollment is growing at our regional colleges and universities, providing even more opportunity for Philadelphia to add young, educated residents. Other cities are recognizing Philadelphia's success and from Baltimore to Cleveland, Sacramento to Memphis, they turn to us to learn about the Campus Philly model.
What will fuel continued growth of Philadelphia as a brain magnet?
The business community leadership building regional talent. Large regional employers have invested in Campus Philly's work to engage and retain college students, from Deloitte which was the first to join Campus Philly's corporate membership program to Comcast, the presenting sponsor of Open Arts, to Bentley Systems which has committed to support the reboot of Campus Philly's internship matching site. Employers can support talent growth by participating in Campus Philly's programs and offering paid internships for college students.
The higher education community continuing to embrace off-campus opportunities and connections for their students as an essential complement to on-campus learning, giving students a competitive edge after graduating. Campus Philly has grown from an original group of 10 colleges and universities to more than 30.
And, continued and growing support by the City of Philadelphia for the successful talent retention strategy it had the foresight to begin 10 years ago.
Deborah Diamond is president of Campus Philly.
Steve Wray is executive director of the Economy League of Greater Philadelphia.
---