Big-data provider Powerlytics raises $3M
Powerlytics, a big-data provider of financial analytics pertaining to the nation's households and businesses, recently raised a $3 million round of funding. Chicago-based CME Group led the round with a $2 million contribution.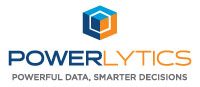 Powerlytics, based in Doylestown, Pa., said it would use the new cash to accelerate product development, client services and marketing.
The company, which its CEO Kevin Sheetz described as "early-stage," has 12 employees, and is looking to grow. The team is made up of people at the doctorate level who are doing high-end analysis and statistical work. There's also a technology team, which takes the data and helps build out the analytics products. Then, of course, there's a sales and business development team.
Powerlytics has raised money in the past from Ben Franklin Technology Partners of Southeastern Pennsylvania, as well as from a slew of angel investors. The company received its first funding in 2011, which is when Sheetz said Powerlytics began to take off, nabbing top financial and professional services companies as clients within the next few years.
Sheetz described CME Group as a strategic investor, because it has a "wealth of knowledge and contacts in the financial services industry," he said. CME Group could also be a potential customer to Powerlytics as well, Sheetz added.
CME Group's strategic investment arm is dubbed Liquidity Ventures I. The investment in Powerlytics is its fourth transaction this year, a press release noted. CME Group is known for providing capital to technology companies, while also offering support. Liquidity Ventures' managing director Mark Fields will become an observer to Powerlytics' board.
"CME Group recognizes the significant opportunity for big data to revolutionize the financial services industry," Fields said. "In surveying the market, it became clear to us that Powerlytics has a strong value proposition and we are excited to support their growth."
---