Ben Franklin Approved 4.4M in 25 Early Stage Companies
Companies approved for funding:
RistCall – Philadelphia County

At RistCall, our mission is to improve patient safety & experience, which we achieve by simplifying patient-nurse communication using smart watches. RistCall seeks to improve the healthcare facilities bottom line by reducing costs and improving revenue related to value-based purchasing and reimbursements.
RistCall is led by Founder & CEO, Srinath Vaddepally, Co founder & VP of Product Ameya Bhat, Co founder & VP of Technology, Yicheng Bai and VP of Business & Innovation, Jean Marie.
ristcall.com
Strados Labs – Philadelphia County

Strados Labs is awesome because we offer a simpler way for you to manage stress, anxiety, and conditions such as asthma with our patent-pending wearable smart sensors that automatically monitor and log wheezing, coughing, and shallow breathing patterns in real-time.
Strados Labs is led by Nick Delmonico, CEO, Dr. Yu Kan Au, Chief Engineer, and Tanziyah Muqeem, Chief of Data Science.
stradoslabs.com
RideKleen – Bucks County

The whole world is shifting to a shared economy with ridesharing and carsharing. As this market segment continues to grow, one question remains, who will clean and service these fleets? With our state of the art steam/eco-friendly technology, RideKleen is at the forefront of this trend with plans of scaling the market. RideKleen is one of North America's leaders within the mobile carwash and fleet cleaning industries. Headquartered in Philadelphia and additional operations in NYC, PITT, BOS, and CHI. We are planning on expanding to San Francisco before the end of 2017.
RideKleen is led by Founder and CEO, Pratik Patel and CFO/Corporate Strategy, Mars Shah.
ridekleen.com
ImmERge Labs– Philadelphia County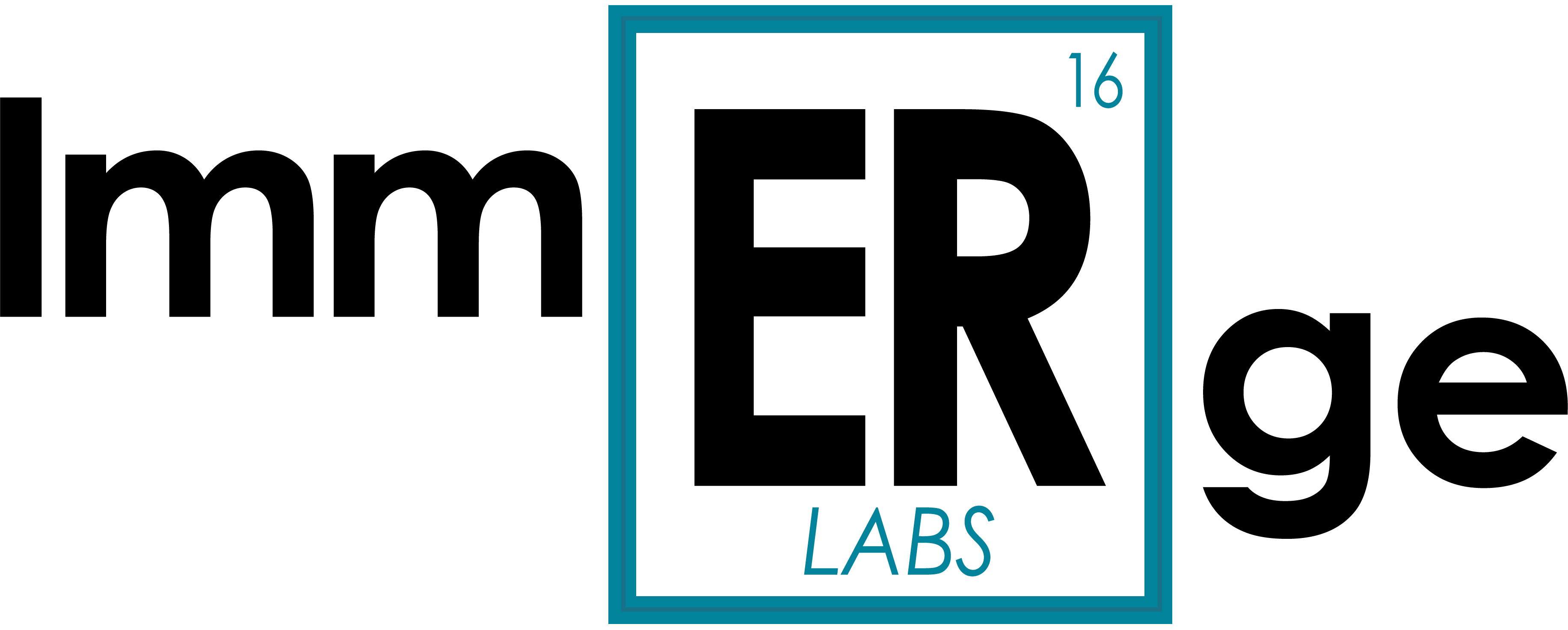 ImmERge Labs uses virtual and augmented reality to re-imagine how the world prepares for emergency situations. Using disruptive technologies to improve critical skills, we transform bystanders into rescuers through applications that integrate a physical manikin with highly realistic, multi-sensory simulations that technically, emotionally, and mentally prepare one to render life-saving interventions.
ImmERge Labs is led by Founder Marion Leary, CEO Matthew Grabowsky and CTO Det Ansinn.
immergelabs.strikingly.com
NeedsList – Philadelphia County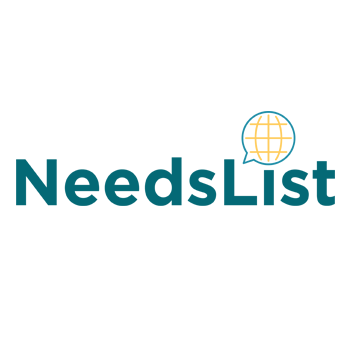 NeedsList is a marketplace for humanitarian aid that allows individual and corporate donors to immediately meet the needs of displaced people worldwide by purchasing supplies directly from local suppliers, donating funds, and completing tasks. We're bringing efficiency and transparency to humanitarian aid.
NeedsList is led by Tasha Freidus, Founder and CEO; Amanda Levinson, Cofounder and COO.
needslist.co
RoundTrip – Philadelphia County
RoundTrip provides healthcare professionals — including case managers, unit secretaries, social workers, nurses and other transport requestors — with a simple, web-based portal and mobile platform that connects patients with on-demand, non-emergency medical transportation such as medical cars, wheelchair vans, and stretcher vehicles when and where they need it.
RoundTrip is led by founder and CEO, Mark Switaj, CIO, Ankit Mathur, Corporate Administrator, Angela Damiano, and EVP of Operations, Brendan McNiff.
rideroundtrip.com
NeuroFlow – Philadelphia County

NeuroFlow is a digital health solution that analyzes real-time biometric data for mental health and enhanced performance applications.
NeuroFlow is led co-founder and CEO, Christopher Molaro; co-founder and COO, Adam Pardes; VP of Product, Sam DeLuccia and Lead Engineer, Chris Oaks.
neuroflowsolution.com
Allevi – Philadelphia County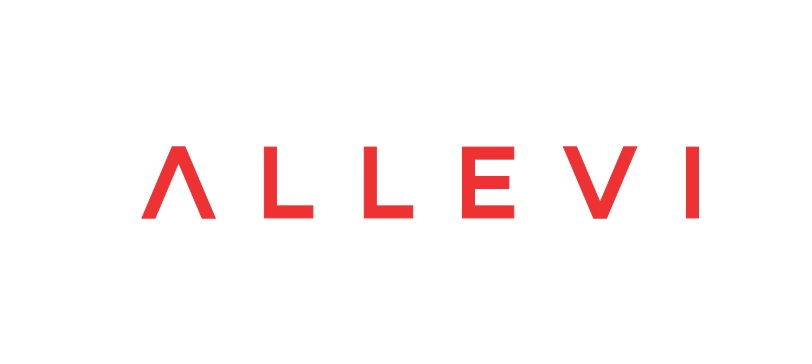 Allevi, Inc. wants to help create an ecosystem to create 3D tissues and one-day organs for both pharmaceutical and clinical use. Their platform the Allevi 2 makes it easy for scientist to print and pattern multiple cell types into different geometries.
Allevi is led by Founder and CEO Ricky Solorzano and COO Madeline Winter.
allevi3d.com
Source Digital – Montgomery County

Source Digital specializes in content monetization strategies letting viewers dive deeper into their favorite programs. Source Digital's platform offers a data driven, cloud-based engagement platform that connects a new generation of content viewers. The platform allows content owners to design and fulfill personalization and monetization strategies against their broadcast or streamed programs directly connecting to viewers, allowing them to instantly access and discover related experiences from their favorite device – smart phone, tablet, computer and TV.
Source Digital is founded by industry veterans, Hank Frecon (CEO), Patrick Greene (CTO) and Michael Phillips (CPO), and currently has strong 10-person team.
sourcedigital.net
Cagent Vascular – Delaware County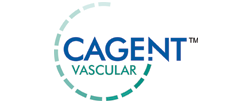 Cagent Vascular is leading the way for next generation technology for vessel dilatation. It is the second cardiovascular company formed by co-founders Carol Burns, President & CEO, Peter Schneider, MD, Vascular Surgeon, Chief Medical Officer and Robert Giasolli, VP of Research and Development. The Serranator is the company's first product and is an angioplasty balloon which incorporates serration technology. The Serranator is designed to treat peripheral artery disease. Peripheral artery disease (PAD) effects nearly 13 million people in the United States and is growing at an alarming rate of 7% per year due to the increased prevalence of diabetes, obesity, and the aging population. If left untreated PAD can progress to Critical Limb Ischemia (CLI) which can cause non-healing wounds, tissue loss, and amputation. If one develops CLI it is estimated that there is a 25% mortality rate at one year after diagnosis.
Cagent Vascular is led by Carol A. Burns, co-founder, President & CEO; Robert Giasolli, co-founder & CTO; Peter Schneider, MD, co-founder & CMO; and Peter Johansson, COO.
cagentvascular.com
Stel Life, Inc.– Philadelphia County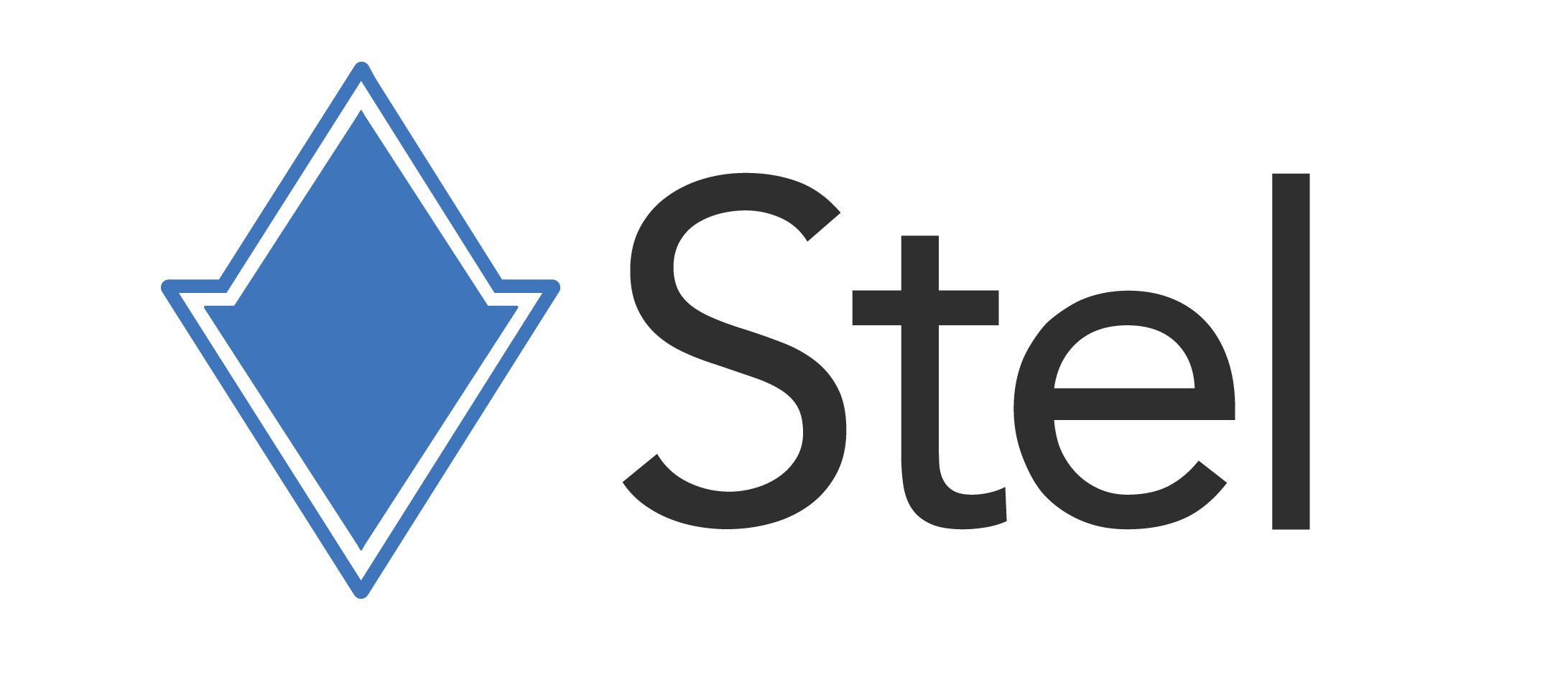 Stel's mission is to transform the smart vitals devices industry. As healthcare organizations adopt various Internet of Things (IoT) devices, Stel simplifies the landscape by seamlessly connecting bluetooth vitals devices to health records without complex setup, WiFi, or mobile applications. Patients simply plug Stel's Gateway into any outlet to instantly communicate with hundreds of compatible devices including blood pressure cuffs, scales, glucose meters, and activity trackers. The Gateway works in the background and validates new recordings before securely updating patient records. Stel has a great team, proprietary IP, and the easiest solution to passively track vitals data.
Stel Life is led by Sid Kandan (CEO), Jon Pry (CTO), Carlos Roque (Design and Operations), and Dr. Jonah Mink (Advisor).
stel.life
Guiding Technologies Corp. – Philadelphia County

Approximately 1% of the world's population has autism. Autism causes developmental delays and challenges in such things as listening, talking, reading, dressing, brushing one's teeth. Applied Behavior Analysis, or ABA, is the gold standard for treating autism. Early, quality ABA instruction can mitigate developmental challenges and improve the lives of those with autism.
ABA is complex and is most effective when consistently applied by instructors and family members. With support from the National Science Foundation, Guiding Technologies has developed a software platform called GAINS which incorporates artificial intelligence to transform ABA instruction. GAINS provides real-time process and decision support for instructors updated by student performance. GAINS maintains the state of instruction for a given student, instructor and date so the instructor always knows what to work on next. GAINS uses expert agent technology that incorporates knowledge of ABA and tracks student performance in real-time to guide instructors. For instructors and family members who have a gap in training, GAINS provides detailed, step-by-step guidance on what to do, how much help to provide and when to reinforce. GAINS is using data mining to optimally customize therapy. We are enhancing GAINS to support individuals of all ages with developmental challenges due to autism, intellectual challenges, brain injuries, dementia and Alzheimer's. We have a special investment opportunity right now. On the next one million in equity investment, The National Science Foundation, will match 50 cents on the dollar – and its non-dilutive.
Guiding Technologies is led by Founder and CEO, John Nosek, Ph.D., CTO is Tom Gradel.
guidingtechnologies.com
XeroThera – Montgomery County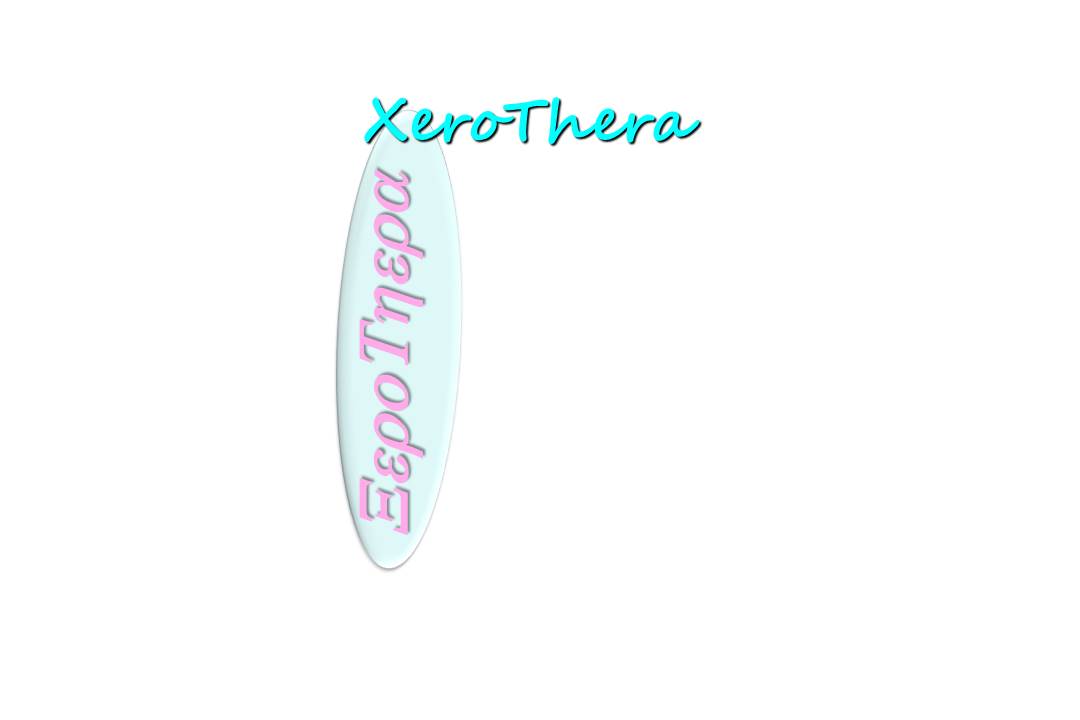 XeroThera focusses on orthopedic and resistant infections. With breakthrough technology resulting from twenty years plus of fundamental research, XeroThera focuses on unmet clinical needs in major markets (> $ 3 B) for which significant health care cost savings can be achieved. Today, zero tolerance for postoperative surgical site infections (SSI) has set in. The medical literature articulates the rationale regarding morbidity and even mortality. Centers for Medicare and Medicaid Services (CMS) reimbursement criteria targeting medical cost containment demonstrate its reality, and thereby, create the financial context for addressing this fearsome issue.
XeroSyn, a 510 (k) product, is a synthetic graft microparticle that can deliver antibiotics for SSI prophylaxis. It is not a drug, but a biomaterial. It can be mixed in minutes, at the time of surgery, with any antibiotic of choice. Regardless the medicine is released in controlled fashion over two weeks.
Phase shifted over time in the pipeline are XeroDuo, an injectable nanoparticle with universal applicability for treating resistant infections (a combination product eligible for a fast track designation pathway) and XeroMicron thin films on implants for local antibiotic delivery, a unique product concept for strategic partnering.
XeroThera's competitors do not have the breakthrough concepts for optimal delivery of antibiotics (and other molecules). This technology is well tested, versatile and safe and there is extensive proof-of-concept for its products.
XeroThera's strategy include: focus on orthopaedic applications with a product for which the indications can be easily expanded; introduce this product into European markets and, in parallel, pursue regulatory clearance in the US; achieve short term cash flow positive status; leverage the patent portfolio.
XeroThera is led by Paul Ducheyne, PhD (President and CEO), a serial entrepreneur, Ed Ruzinsky, CPA (Director and Past-president ad interim), Sanjib Bhattacharyya, PhD (VP, R&D), Pim Polak, MBA (VP, Marketing & Sales, OUS) and Jon Garino, MD, MBA, (Director, and Chairman, Science Advisory Board).
Red Queen Gaming – Philadelphia County
Red Queen is the world's most comprehensive marketplace for tools that enhance video gamer skills. Our services enable toolmakers to create tools beyond comparison to what was previously possible. We lower the barrier to entry for people to create and discover tools by providing the resources necessary to do so. Red Queen provides a software development kit, tool hosting, graphical components, marketing, distribution, and out-of-the-box integration with our marketplace. Most importantly, we give toolmakers access to game data: the critical element of advanced tools. Red Queen is becoming the nexus for engagement between game studios, toolmakers, and gamers.
Red Queen is led by CEO, Alex Gilbert; CTO, Dan DuLeone; and COO, Bill Smith.
redqueen.us.home
TemitroniK – Bucks County

TemitroniK, a spinoff of IMET Corporation, is the most flexible LED Board, IoT Control, and Turnkey Solutions Provider to the Lighting Industry. Using state-of-the-art automated production equipment, LED Boards of any shape, size, and flavor such as AC and DC up to 2 feet by 5 feet are assembled for incorporation into lighting fixtures. Through strategic partnerships, TemitroniK also supplies IoT Controls and turnkey solutions suited for small integrations up to large Smart Cities initiatives. The team continues to push the boundaries of technology and is proud to design and manufacture in the United States.
Temitronik is led by President and Founder Tom Krol.
temitronik.com
Switchboard Live – Philadelphia County

Switchboard Live developed a SaaS-based platform that helps clients manage and publish live streaming video to multiple destinations such as, YouTube Live, Facebook Live, Twitch, or Twitter/Periscope simultaneously. Our user-friendly cloud product empowers users to connect, engage, and grow their live viewing audience, by enabling a single live stream to co-exist across various streaming and social media channels without needing additional hardware or software. Switchboard is #howyoudolive.
Switchboard Live is led by Founder and CEO, Rudiger "Rudy" Ellis, CDO Jason Kotte and CTO Josh Sachs.
switchboard.live
Buyside – Delaware County

Buyside is a data science & marketing company on a mission to help real estate brokerages profit from their largest untapped asset: big data. Buyside works by capturing many different sources of data of in real time, transforming it into actionable insights and intelligent marketing tools that generate seller leads, win more listings, and close more transaction in house. Simply put, we turn big data into big profits.
Switchboard Live is led by Charles Williams, CEO and Founder; Ori Klein, CTO; Michael Graham, CFO; as well as a powerhouse team of proven real estate & technology industry leaders including: Laura Scott, Alissa Harper, Dan McKeehan, Brian Preston and more.
getbuyside.com
Piano Software, Inc. – Philadelphia County

Piano is the digital content monetization and audience intelligence platform for the world's largest and most sophisticated media companies. The company's award-winning, high-performance enterprise platform includes a subscription commerce engine (Piano VX), a customer experience toolkit (Piano Composer), and a user management system (Piano ID) that serve as a comprehensive product suite for media businesses across digital platforms. Piano clients include NBC Universal, Business Insider, Bloomberg, AOL, Gatehouse, The Economist, Hearst, Bonnier, Digiday, The Postmedia Network, Condé Nast, Grupo Abril, and over 1,300 other media outlets.
Piano Software, Inc. is led by Trevor Kaufman (CEO), Kweli Washington (COO), Tim Dirrenberger (CTO), Alex Franta (CFO), Mike Brady (Head of Client Success) and Jonas Rideout (Head of Sales).
piano.io
HGE Health – Philadelphia County

HGE Health has developed a clinical services platform that enables Providers and their COPD patients to improve a patient's quality of life and respond to early changes their day-to-day symptoms. Built upon clinical protocols developed by Dr. Gerard J. Criner and his colleagues at the Temple Lung Center and the Department of Thoracic Medicine and Surgery and supported by their 12 years of research focused on finding a better way to provide care for a geographically and socio-economically diverse COPD patient population. HGE Health's clinically validated care standards and technology sit at the center of the healthcare ecosystem and deliver better care faster, which results in improved outcomes at a much lower cost. HGE Health's patients have more symptom-free days, their Providers are more engaged, and at-risk institutions experience a more than 60% reduction of utilization costs and improved financial levers that result in a consistent 5:1 ROI.
HGE Health is led by CEO, Michael J. Markus, Ph.D. and the company's founder and Chairman, Dr. Gerard J. Criner.
hgehealth.com
Oncora Medical – Philadelphia County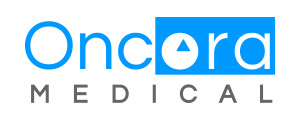 Oncora Medical develops software that is revolutionizing the way doctors treat cancer with radiation. Oncora's vision is to enable data-driven, personalized radiation therapy by providing radiation oncologists with a web-based software platform that allows them to significantly improve the care of their patients using historical data. Oncora integrates data from a variety of hospital information systems and trains predictive models of patient outcomes. These models are presented to physicians in the form of intuitive visualizations tailored to fit with their existing clinical workflow. By personalizing each patient's treatment with past data, physicians can make smarter, more confident decisions in less time.
Oncora is led by co-founders David Lindsay (CEO) and Chris Berlind (CTO).
oncoramedical.com
Advanced Absorbent Technologies, LLC – Chester County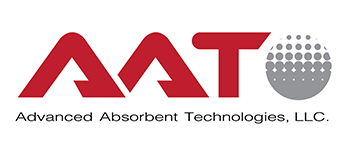 Advanced Absorbent Technologies, LLC (AAT) brings cutting edge absorbent materials and designs to the disposable absorbent personal care products category targeting paradigms that limit the consumer experience.
• The first market target will be within the North American retail adult incontinence category. It is a large ($1.5 billion), fast growing category with little competition, a lack of innovation, and unmet consumer and retailer needs.
• Most importantly, there is an inherent problem in the existing design. The primary absorbent material, utilized for 45 years, is fiberized wood pulp (fluff); this makes the products thick and stiff, especially after the bag is compressed. It keeps the product damp and cold despite the use of other absorbents and limits the ability to be thinner and more flexible.
THE SOLUTION
AAT has filed two utility patents for a new absorbent core formulation and design that eliminates the need for fiberized wood pulp. More importantly, the new formulation only works one way, and AAT owns it. It reduces the absorbent core thickness up to 50%, is more flexible and very dry, while improving thermal conductivity. This provides the wearer with significantly more discretion and comfort, which greatly enhances the dignity of the wearer. This new core also reduces the package size over 33%, thereby improving the profit per cubic foot of shelf space for the retailer by at least 50%. The reduced packaging also provides better environmental sustainability by using less plastic and corrugated packaging as well as using less fuel for freight.
Oncora is led by CEO, Joe Howard, Don Sheldon, former VP of R&D, and Bill Terenzoni, strategic sourcing.
advancedabsorbenttechnologies.com
---