15 Biotech Companies in Philadelphia at the Helm of Research and Discovery
As the biotech industry continues to gain traction nationwide, nowhere is this growth more apparent than in Philadelphia.
Like many tech hubs, the City of Brotherly Love has been at the helm of invention and disruption for the past several decades, giving rise to some of the country's most impressive tech companies and startups. And while Philly's tech scene spans a broad range of industries, biotech ranks as one of the most promising. Like other tech capitals, Philadelphia has many of the attributes that make up a strong life sciences culture including a robust academic community. As the home of leading academic institutions like the University of Pennsylvania and Drexel University, the city is naturally a prime location for rigorous research. During the 2019 BIO International Convention, many of Philadelphia's local biotech leaders said the city's growing talent pool, strong investor interest and overall love for innovation all contribute to its status as a leading life sciences hub, according to Philadelphia Magazine.
Philadelphia's biotech fever is so strong that it inspired the formation of PhillyBio, an organization dedicated to promoting the city's life sciences sector and fostering the creation of new high-growth companies. Buoyed by strong support from both investors and leading life sciences organizations, Philly's biotech industry is undoubtedly strengthening at a steady pace, spawning countless companies in the process. Many of the city's biotech organizations are dedicated to the medical world's most pressing issues, from creating new cancer treatments to developing infectious disease tracking methods. Here's a look at 15 biotech companies in Philadelphia paving the way for groundbreaking discoveries.
Including our very own:
Biomeme
Focus: DNA Diagnostics + Infectious Disease Tracking
What they do: Biomeme has created a platform that transforms smartphones into mobile labs for DNA diagnostics and real-time disease tracking.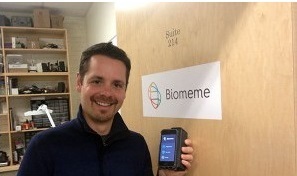 Allevi
Focus: 3D Bioprinting
What they do: Founded in 2014, Allevi develops 3D bioprinters and bioinks designed to help researchers cure diseases, test novel drugs and eliminate the organ transplant waiting list.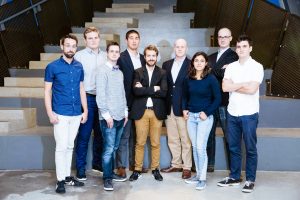 ExpressCells
Focus: Cell Line Development
What they do: Launched by Oscar Perez-Leal and Matt Handel, ExpressCells is dedicated to improving drug development and biological research through the creation of better cell lines.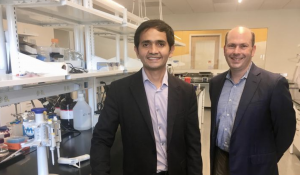 Excision Biotherapeutics
Focus: Gene Editing
What they do: Established in 2015, Excision BioTherapeutics specializes in developing gene editing therapeutics for the treatment of life-threatening diseases caused by viral infections.
Read the full list and article here.
---