VitalTrax First Company to Receive Seed Capital from Digital Health Funding Initiative

The $6 million seed fund for digital health startups launched by Safeguard Scientifics, Ben Franklin Technology Partners of Southeastern Pennsylvania and Independence Blue Cross announced its first investment Wednesday — $150,000 for clinical trial software company VitalTrax.
The startup, based at the University City Science Center's co-working space ic@3401, is the third venture for serial entrepreneur Zikria Syed. His leadership and more than 12 years of experience in the pharmaceutical industry was a major factor the fund's backers took into consideration when deciding to invest in the company, which has so far been run off Syed's own funds.
His most recent venture, NextDocs, which provided compliance-based document management for life sciences companies, was acquired by Aurea in 2015.
"Both the CEO and the CTO have been in the startup ecosystem specifically in digital health and within digital health software for clinical research," said David Luk, principal at Safeguard. "They've had previous successful startups in that specific niche. They have directly applicable experience. That was first and foremost what we were excited about."
While the funds are a help in building out product, Syed said he's especially excited to receive the investment since it includes advisement from IBX, Safeguard and Ben Franklin. He sees the IBX involvement as especially crucial, given the blurring of lines between different factions of the clinical trial process.
"The icing on the cake was the IBX relationship," Syed said. "The pharmaceutical companies are really about bringing drugs to market, but ultimately, clinical trials are [paid for through insurance]… I think the industries are coming together. The silos are not as meaningful any more."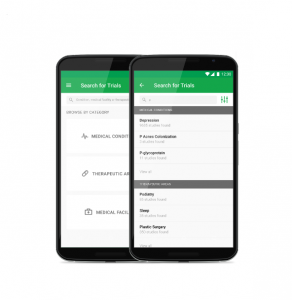 VitalTrax' software aims to seamlessly connect patients and their clinical trials through software that helps patients find and self-qualify for trials, and then helps improve the trials themselves through patients' ability to record their data, the integration of wearables that can automatically report vital signs and better ability to manage that data for the trials' operators.
"It's about bringing the clinical trial technology to the next level, where the world is going," Syed said. "We think the pharmaceutical industry is kind of stopped 20 years behind everything else."
"With its strong leadership and dedication to consumerizing the healthcare industry, VitalTrax is poised to be a major player in the region's digital health space and beyond," said Ben Franklin's President and CEO RoseAnn B. Rosenthal in a statement. "This is the first of many exciting deals to come through our funding initiative with Safeguard and IHG."
Read the full article here.
---