Keriton Raised $1M to Make Sure Babies Keep Breastfeeding

Keriton, a member of the 2016 Dreamit Health Cohort, has raised $1 million to produce its Pumped Breast Milk Management system for Neonatal ICUs. The product is designed to improve nurse productivity and increase expression of breast milk in lactating mothers. The funding round will allow the startup to deploy five pilots in 2017.                                                                                                
Announced last week, the Philly-based company just closed a $1 million seed round led by BioAdvance. Ben Franklin is proud to be backing the company, alongside Dreamit Ventures, Penn Medicine, Amerihealth, Wharton,Dorm Room Fund and investor Steve Barsh.
Studies have suggested that access to breast milk can stave off diseases like retinopathy of prematurity. It's a malady that afflicts more than half of premature babies, stunting the growth of their eyes. It's the same condition that took Wonder's eyesight when he was a child.
Thus, Vidur Bhatnagar, founder of Keriton, believes that, had his startup been around in 1950, Stevie Wonder might still have his eyesight.
So, where did the idea come from?
"The idea for the startup came by way of Penn nurses themselves," Bhatnagar said. "They mentioned about how much time and energy was spent manually labeling and tracking the path of pumped breast milk from the mother to the baby in the NICU."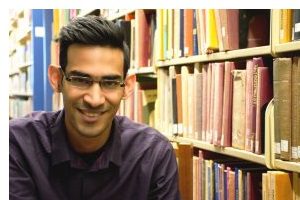 The in-hospital solution for breast milk management in neonatal intensive care units (NICUs) was part of the 2016 Dreamit Health cohort. It aims to improve nurse productivity, shorten length of stay for NICU babies, and create better patient experiences.
Initially, Keriton found a solution in RFI-branded bottles, which would allow nurses to track and identify each bottle. However, the bottles would come at a steep cost for the hospital. It then found a cheaper solution in barcode-printed bottles. Coupled with a suite of mobile apps, this alternative would make the tracking process go smoothly.
Bhatnagar was born in Roorkee, a small city in northern India near the Ganges River. An engineer by trade, Bhatnager was the youngest employee ever to hold the title of Product Owner at SAP India. However, in 2015 he left SAP to pursue a master's degree in robotics at Penn. By the second semester, he took a leave of absence from the program to pursue Keriton full-time. Now with a team of six, the company has employees in Dreamit's space at IC@3401 as well as in India. This year, with the funding it received, the company plans to deploy beta tests in five hospitals before entering the market.
"Nothing is more important to premature babies than mom's breast milk," Bhatnagar said. "And we want to make sure babies keep breastfeeding."
---