A Letter of Thanks From RoseAnn B. Rosenthal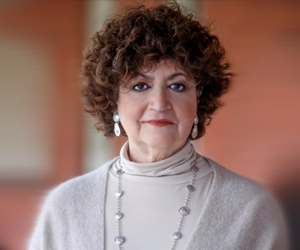 Dear friends and participants in the Philadelphia region's innovation community,
I have been involved with Ben Franklin in one way or another since the early efforts to create the Ben Franklin partnership in 1982, and directly as President, CEO and Director of Ben Franklin Technology Partners of Southeastern Pennsylvania since 1996. As such, I have seen our region evolve and grow as it learned to embrace our technology innovators.
Through so many of the changes, challenges, and achievements the Philadelphia region has encountered, Ben Franklin's role has remained constant: to help ensure that the fabric of our region supports the innovators and innovations that create sustainable economic growth as they address society's challenges and priorities. That is the impact beyond innovation we speak of at Ben Franklin—helping innovators drive outcomes that benefit our neighbors and build better communities.
I have always believed in the potential of our region and in Ben Franklin's mission, and I know it to be as relevant today as it was at its start. Pennsylvania has come far since 1982, but 2020 has vividly shown that we have long way to go. It also has demonstrated the importance of investing in innovation and innovators: to help us endure the current pandemic, restore our economy, and create a new vision for the future.
In facing present challenges and others sure to come, Ben Franklin has been and will continue to be both a vehicle and voice for innovation and entrepreneurship as drivers of economic growth. With Scott Nissenbaum as Ben's new President and CEO, I have every confidence that Ben Franklin has the leadership and the team to prevail and excel. But it is the support of so many entrepreneurs, companies, leaders, volunteers, and partners like you who make it all real. You are the fuel that keeps us running, and I'm so proud of what we have achieved together.
I thank each of you for making me your partner in this journey. While I will be in a different seat, as CEO Emeritus I'll still be supporting Ben Franklin and its work in the days and years ahead. And I am confident that we'll be seeing more amazing things we'll make possible, together.
Your partner, always,


RoseAnn B. Rosenthal
---