Success in Progress Stories: February 2017 Edition

With nearly 200 active portfolio companies, Ben Franklin has an abundance of entrepreneurial stories to tell. There's surely no shortage of exciting exits and successful funding rounds. However, those major milestones are just one part of the startup story.
So, each month, we're telling company stories that may not have been shared enough yet. The new series is called Success in Progress, and this is the first installation.
You'll be seeing these companies in the headlines down the road, but just remember where you heard of them first…
Nominated for "Startup of the Year" at this year's Philly Geek Awards and named the "Most Exciting Startups to Watch in 2017" by Technically Philly, COSY is definitely making waves in the artificial intelligence industry.
COSY is short for Cognitive Operational Systems, Inc. The company's technology enables robots to navigate retail store floors, managing inventory, ensuring planogram and promotional compliance.  COSY will also map stores including layout and architecture.
COSY's "beacon-free" technology provides indoor localization and turn-by-turn navigation in environments with no GPS — like indoors. Companies can use this back-end technology to enable augmented reality interfaces, audio-based navigation aids for the blind, and even mobile drones.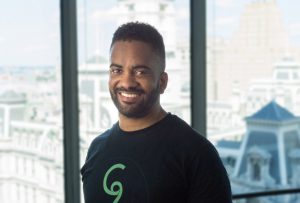 The company, a spinout of UPenn's GRASP Laboratory, was co-founded by Jonas P. Cleveland and Kostas Daniilidis in 2012. Since then, COSY became one of the early occupants of Pennovation Works in the summer of 2015. In August 2016, Jonas Cleveland was featured in Billy Penn's Who's Next feature.
Walgreens is using COSY to create 3D semantic mapping of their retail stores. It allows Walgreens to ensure that the ideal design for the placement of departments and products on shelves in the floor plan matches in reality.
Along with six other companies, Cosy is a recent addition to Ben Franklin's Information Technology sector.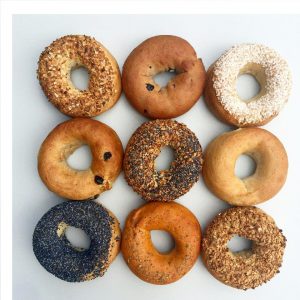 In June 2012, Michelle McDonald founded Sweet Note Bakery. McDonald took her entrepreneurial leap upon finding out her grandfather and sister were diagnosed with Celiac Disease. After learning more about the allergen-free community, and its subsequent "good food" restrictions, Michelle knew she could make a difference. With a passion for baking, she crafted the perfect recipe. Thus, the first gluten-free and top 8 allergen-free bagel (no dairy, soy, egg, peanut, or tree nut) was born.
McDonald saw the need to revolutionize the gluten-free and allergen industry. She decided to make products with REAL ingredients. That means the ones you can pronounce, sans preservatives, fillers, or GMOs.
In 2015, the company moved to a new facility in Bensalem, PA. The new facility happens to be 10 times bigger than the original space in Manayunk, PA.  In 2016, the company announced its official rebranding as the Greater Knead. The rebranding originated to better reflect McDonald's mission to inspire change in the food industry.

"We all have the power to make a change when we shop," said McDonald. "Consumers are unaware of what goes on behind the curtains of the food industry. So, we want to pull the curtain back. By making this knowledge more available, coupled with putting better products into the market place, we want consumers to feel empowered to make a much 'kneaded' change."
Now, the product is in more than 700 + retail locations. It has gone from selling to local grocery stores to nationwide chains such as CVS, Whole Foods, and more. It hopes that by putting a variety of transparent products in the market place, it will encourage consumers to make a shift at the checkout counter. The bagels are also available online.
Sweet Note has part of Ben Franklin's Physical Sciences sector since the end of 2015.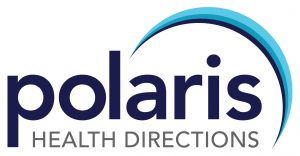 Polaris Health Directions is the industry leader in Digital Behavioral Clinical Intervention. Its dynamic offering brings patient insights to the point of care to systematically measure, manage and reduce state of health risk at the patient and population level. Polaris takes nearly two decades of evidence-based science out of the lab and into clinical practice. It addresses behavioral health related risk to drive better decisions, greater efficiency, and improved health care outcomes. Recognizing the nexus between psycho-social and physical health, Polaris delivers a digital clinical intervention that is powering better care.
Last year, Polaris partnered with MD Anderson Cancer Center to provide an Apple Watch medical app for a Pilot Study for Breast Cancer patients. The app, called emPOWER, allowed participants to use the platform to record their experiences during breast cancer treatment cycles using their Apple Watch. They also used the Apple Watch medical app to reach out to fellow cancer patients and their care teams in real time. Throughout the program, the emPOWER app recorded metrics such as physical activity levels, sleep information, treatment side effects, patient mood, and more.
"The patients are really excited about the wearable technology," said Dr. Cori McMahon, Psy.D., Director of Behavioral Medicine at MD Anderson. "Patients are not only able to track their activity level but also their mood and treatment side effects. They get to start seeing patterns in how their body and their mind is behaving throughout treatment."
Two cancer survivors, Maureen Dructor and Susan Nurge, met on the app through its virtual support group that allows patients to connect with each other and give words of wisdom. Nurge told Fox Business that she wished she could've gotten the app when she was first diagnosed in April of last year.
Polaris Health has been a member of the Health sector at Ben Franklin since summer 2016.
PAST, short for Prescription Advisory Systems & Technology, provides prescribers of controlled substances insight into their patients' history with these powerful medicines, and highlights warning signs of tolerance, addiction or diversion. Through its PASTRx software, the company aims to protect patients, prescribers, and healthcare institutions at once.
Overdose of prescription medicine is the #1 cause of accidental death in the US. Killing more people than automobile accidents or gun deaths, The Center for Disease Control describes this as an epidemic. The LA Times reports "an estimated 52 million Americans use prescription drugs for nonmedical reasons as least once in their lifetimes." That's more than 1 in 7 in the US.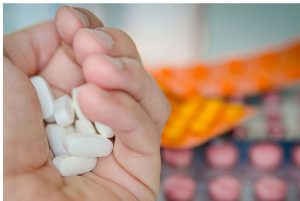 Rick Bunker, who co-founded the company with Dr. F. Stuart Leeds, said started PAST after seeing friends and family members struggle with prescription drug abuse. "My co-founder faces it in his work every day," he said.
The PASTRx software culls data from numerous sources that include the electronic health records of clients, state-run prescription drug monitoring programs and results of lab tests and urine screenings. The software also tracks where patients go to receive and fill prescriptions in relation to where they live and work to identify potential abuse issues.
"We don't give a thumbs up or thumbs down; we say 'Here is a pattern that is of concern to us — like a patient who has received three different prescriptions for an opioid pain killer from three different doctors in three weeks," said Bunker.
PAST has been part of the Digital Health portfolio at Ben Franklin since the end of 2015.
---