Technology Trends We'd Like to See More of in 2017

We live in a world where new technology is constantly and consistently advancing and new companies are born every day.
In 2014, the recession maintained its grasp on American ingenuity as entrepreneurship hit a 20-year low. However, according to the Kauffman Index for 2016, startup activity rebounded last year, going up for the second year in a row. The report cites a .33% increase, which translates into approximately 550,000 new business owners each month throughout the year.
We saw an abundance of technology trends and advances throughout last year, including the likes of artificial intelligence, drones, and augmented and virtual reality. These early markets will continue to mature in the coming years even as newer, more nascent markets start to emerge.
Here are a few of the technology trends we'd like to see more of in 2017:
Data Security
While cybersecurity was once a reactionary measure, we have witnessed firsthand the urgency to proactively lock down our data across all platforms. According to Verizon's 2016 Data Breach Investigations Report, cyber-attacks do not discriminate and have a very diverse victim demographic. The top victim demographics are recurring year after year: Government, Manufacturing, and Professional and Information services.
Digital security is imperative as the cyber frontier continually adapts and evolves. However, we mustn't solely focus on information security. Securing every piece of digital content is crucial, whether digitally-born or digitally-converted information.
Data security extends across all industries and verticals – health, information technology, finance, smart products, education, and so on. Thus, we're in dire need of foolproof solutions to combat any potential attacks and breaches.
Digital Health
There is a burgeoning economic vitality in digital health entrepreneurism.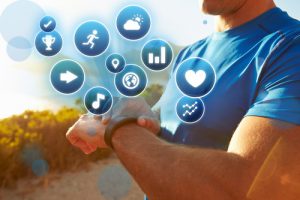 Recently, healthcare was immersed into a long-overdue revolution through FitBits and other wearables, mobile apps, electronic health records, diagnostic tools and more.
While still transitioning from its archaic methods, the healthcare industry has begun to evolve to the times. The changes have been catalyzed by significant advancements over the last few years, dramatically changing how we are treated and cared for. Whether it's allowing pharmaceutical companies to keep tabs on patients and their treatment plans, consumers to track vital signs, or doctors to administer real-time diagnostic tests, technological innovation has made its mark on modern healthcare.
The evolution and convergence of the health and technology sectors is not necessarily new. However, there's clearly a bright and vital future for digital health.
Artificial Intelligence
Artificial Intelligence is on the list again, well, because it's still incredibly relevant. Our lives WILL be changed by artificial intelligence, and it goes well beyond asking an Amazon Echo to discover new music. Learning how to help technology learn means fundamental advances at an accelerated pace in nearly every sector of our lives. The question isn't if but rather how it changes and how quickly it happens. Could artificial intelligence help answer that question?
Impact-Based Innovation
According to the Forum for Sustainable and Responsible Investment (US SIF) Foundation's 2016 report, investor demand for sustainable, responsible and impact investing has grown by 33% since 2014. This percentage is projected to continue growing as more individuals understand the concept of the impact economy.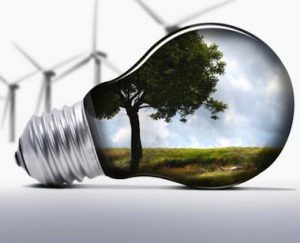 So what is the impact economy? We define it as "doing well while doing good," meaning that investors will see a return while also supporting companies that are working to help their community. Essentially, impact companies are enterprises that directly address a social need or opportunity. Missions with environmental sustainability, job creation, or education at the core are prime examples for creating impact.
We at Ben Franklin are particularly impassioned by this technology trend. In July 2016, we launched ImpactPHL, an initiative designed to bring socially conscious investors and startups together. The goal is to increase investment in impact companies and organizations in Greater Philadelphia by increasing awareness of what the impact economy is and what it can do. While focused solely on our region, we believe that a sustainable mission can be woven into the fabric of any startup. We hope to see more this year not just in our region, but across the nation and world.
As 2017 commences, we will be waiting with bated breath to see which technology trends thrive and which are left in the dust.
---