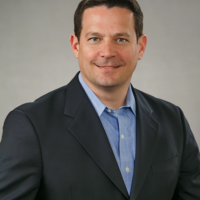 Scott Nissenbaum
President and Chief Executive Officer
Scott Nissenbaum is President, Chief Executive Officer, and member of the Board of Directors at Ben Franklin. He believes that technology can make the world a better place and has dedicated his career to that idea.
Prior to becoming President and CEO at Ben Franklin, Scott served as its Chief Operating Officer through 2020, and previously served as its Chief Investment Officer and Executive Vice President, where he led the organization's investment group, responsible for identifying seed and early stage funding opportunities. Under Scott's leadership, Ben Franklin partnered with EPAM to launch the GO Philly Fund, an early stage growth fund for promising technology ventures from the Philadelphia region.
Scott has raised capital for five different funds, is a board member for 14 private and public companies, and was the Chairman of Philadelphia Game Labs. In 2000, he received Philly Tech's "Thirty under 30" Award, and the following year he received Philadelphia Business Journal's "40 under 40" Award. Since, Scott has received awards from the American Carbon Registry and the Eastern Technology Council. He is a certified lead verifier in ozone depleting substances and nitric acid production by the Climate Action Reserve. In addition, he has served as a speaker, judge, and mentor for countless organizations and events. Scott has a Bachelor of Science in finance from Penn State and a MBA in finance from Saint Joe's University. Scott is married with three kids and is enthusiastic about lacrosse and racquetball.
215-972-6700 x3799
scott@sep.benfranklin.org