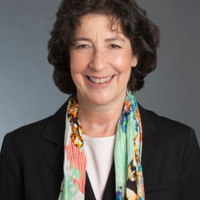 Mindy Posoff
Board Corporate Secretary / Managing Director, Golden Seeds
Mindy Posoff is a senior financial services professional with expertise in strategic development, operational due diligence, and institutional sales and marketing. She has more than 20 years of experience with top-tier global financial services organizations.
Ms. Posoff is currently a managing director and member of Golden Seeds, an investment group whose network is dedicated to investing in early stage companies with diverse management teams. She is also the founder of Traversent Capital Partners, LLC, a consulting firm focusing on strategic solutions for start ups and investment firms. Ms. Posoff serves as an independent trustee of the Harris Associates Investment Trust for the Oakmark Family of Funds, a value driven complex of mutual funds. She is also a member of Apollo Global Management's Impact Advisory Committee.
Prior to Golden Seeds and Traversent, Ms. Posoff was one of the three co-founders of NewMarket Capital Partners, LLC, an investment management company focusing on absolute return strategies for the institutional investor. She was the firm's chief operating and compliance officer, as well as co-head of Sales and Marketing. Previously, Ms. Posoff was a vice president at E*Trade, and a director and institutional sales manager of the structured product sales group at Credit Suisse First Boston.
Ms. Posoff is Vice Chair of the Board of Managers of The Philadelphia Foundation; a member of the Board of Ben Franklin Technology Partners SEP; a trustee of The Community College of Philadelphia, a member of Springboard Enterprises' Council of National Advisors. Additionally, Ms. Posoff was a trustee of Salus University and a founding member of the board of directors of 100 Women in Finance, the largest global association for finance and alternative professionals.
Ms. Posoff has an MBA from the Wharton School of the University of Pennsylvania and a B.A. from Beloit College.