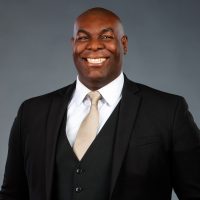 Kevon Gray
Venture Capital Analyst, Healthcare Investment Group
Kevon Gray is a Venture Capital Analyst within Ben Franklin's Healthcare Investment Group. He is focused on building Ben's strategy of clinical relevance and patient focus related to our Digital Health portfolios and investment.
He has over 13 years of cardiopulmonary critical care clinical experience, including being on code teams as a senior registered respiratory therapist, and has achieved RRT, ACCS, ACLS, BLS and PALS certifications. As an Epic superuser, he has deep EHR experience in health systems, along with network administration, cloud security, computer networking, network security, and computer security.
He strongly believes that Ben Franklin's work directly impacts the Philadelphia region socially and financially by providing guidance and creating jobs to promote sustainable future growth for entrepreneurs and early-stage businesses.
A member of the National Society of Leadership and Success, he holds both a BA and MBA with honors in Information Technology Management from Western Governors University.
kevon.gray@sep.benfranklin.org