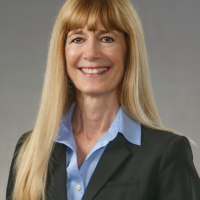 Cynthia Banaszak
Director of Grant Administration and Assistant Controller
Cynthia Banaszak serves as Director of Grant Administration and Assistant Controller for Ben Franklin. She leads the grant management process including compliance oversight as well as the general ledger among other critical accounting functions.
Banaszak has been with the organization for over 15 years and is responsible for key finance and accounting activities. She has over 25 years of finance experience in the administration of non-profit finance as well as holding leadership positions in for profit organizations including manufacturing, distribution, and banking.
Her business acumen and attention to detail make her a key asset to the Ben Franklin team and a valued leader.
In addition to her natural love of numbers, she enjoys spending time with her family, friends, and traveling around the world. When she is not analyzing data, you may find her on a yoga mat or at the beach.
She is a graduate of the School of Business at Rutgers University.
215-972-6700 x3063
cynthia@sep.benfranklin.org