The Penn Center for Innovation Had Quite The Kick-off Last Night
Penn Center for Innovation spearheads tech incubator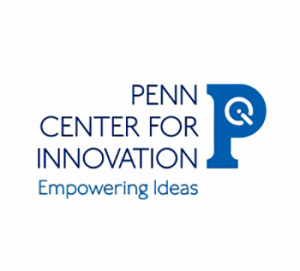 As music pulsed in the background, over 100 young entrepreneurs walked around World Cafe Live, laughing and drinking. They were not there for a party or concert, but for the inaugural reception of the Penn Innovation Corps Site, a tech entrepreneurship accelerator.
For the first time in its history, the University has received a prestigious three-year grant from the National Science Foundation to establish an I-Corps Site to support translation of research into the marketplace by providing educational programming, financial support and strategic guidance, the Penn Center for Innovation wrote in a press release. I-Corps is a national NSF program with established sites at universities across the country.
This grant comes at a time when the University is putting an increased emphasis on commercialization. The Penn Center for Innovation, which focuses on commercialization, has recently received increased funding from the University and plans to expand its staff to 60.
The I-Corps program is divided into three phases. In phase one, participants, including Penn students, faculty and mentors, form teams of up to five people and pitch a business idea to PCI staff. In phase two, which takes place during the spring, teams participate in customer discovery workshops where they conduct research to determine where their product has a strong enough market to be successful. In phase three, 30 selected teams spend their summers working on their businesses and present their final business plans to investors and Penn stakeholders in September.
Philadelphia's Deputy Mayor for Economic Development Alan Greenberger and Graphene Frontiers CEO Michael Patterson, whose company participated in PCI's UPstart program, both spoke about the power of Penn I-Corps to drive entrepreneurship and growth in Philadelphia.
"NSF tells us that the I-Corps program is intended to help you bridge what unfortunately is that little ditch on the way to the valley of death for an organization, to get you over the hump from applied research to small business grant," Patterson said.
And they've been incredibly successful. Sixty percent of I-Corps participants nationally win NSF Small Business Innovation Research grants, compared to 14 percent among all applicants. It's not surprising then that students and faculty flocked from all across the University to the reception.
At one table, fourth year Engineering Ph.D. student Bilwaj Gaonker pitched his business, a hands-free system surgeons can use to view images while conducting surgery called MotionView and answered questions about its viability in the market.
Not everyone came to the event with an idea. Four undergraduate students — who were in the minority among the diverse group of graduate students — said they wanted to explore their options.
"I'm sick of seeing everyone go into investment banking and consulting," Wharton junior Ernest Tavares said. "I could see myself going into entrepreneurship."
Fortunately for Tavares and others, PCI will be holding other I-Corps Site events throughout the year.
---