Meet Brad Gruno of Brad's Raw Foods
In 2006, Brad Gruno was overweight and depressed.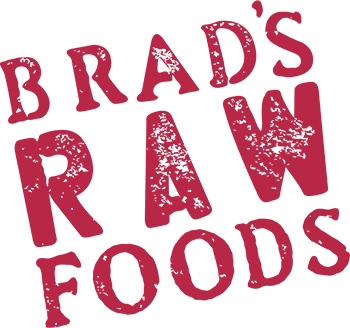 He had founded a $30 million business to install fiber optic cable in Atlanta, Ga., and lost everything when the telecom industry crashed in 2001. Returning to Bucks County, where he had been born and raised, he was at a crossroads, unsure what direction to take next.
When an aunt talked to him about a raw food diet, he became intrigued enough to try it, and transformed himself into a lean, healthy person. As he delved deeper into the raw food community and way of life, he came up with a product — chips made of dehydrated kale flavored with nuts and spices — that people loved.
Now his company, Brad's Raw Foods, sells products through retailers all over the United States and Canada. He employs 80 people and sells about $15 million worth of kale chips a year.
In December 2013, Gruno published a book, Brad's Raw Made Easy, in which he takes readers through the process of converting to an 80 percent raw diet and offers tasty recipes.
What inspired you to start Brad's Raw Foods?
When I moved back to Bucks County, I was depressed after losing my company. I was upset and I had to snap out of it. So I started going to the gym every day, and I started feeling better. Then one of my aunts got me involved in the raw food diet; she made me a dinner that was all raw food. I was amazed by it.
Then I got involved in the raw food community, and I started to understand what they ate. I started picking up some books and reading about it. I thought if I did this and went to the gym every day, I'd lose weight.
So I decided to go 100 percent raw. I read that my body would go through detox for a month — that I'd break out and have headaches and so on. So I was mentally prepared to go through a detox. Once you get through that, you feel like you're glowing. People would come up and say how good my eyes and skin looked. I was losing two pounds a day and feeling like a million bucks.
In three months, I lost 40 pounds. I was a lean, mean machine.
Then I wanted to get involved in the raw food community, which is growing. Most of the raw foodists are on the West Coast, especially around Malibu. Out there, you can find a raw food restaurant on every corner. They have big raw food fairs, and they had some of the best food products, but nobody had any business sense; they didn't know how to take it to market.
I had the business savvy, so once I knew I had something, I could bang on doors until they let me in, and get the paperwork done.
I started making kale chips in my house and taking them to farmers' markets. When I was in the fiber optic industry, I never dealt with a lot of people in the community. But when you meet the general public and have a healthy product, you start to realize how much people want to feel better. Even though the economy was bad (this was around 2008), once I explained the product, people bought it and came back for more. That's what gave me the confidence to take it to Whole Foods.
How did your business grow?
I rented a one-car garage in Ottsville so I could put in a triple sink for washing the vegetables. I had a big table where I put the kale and my dryers. I spent about $25,000 to $30,000 on all of that. I had to get approved by the Pennsylvania Department of Agriculture. They didn't want to approve me, because no one was selling dehydrated vegetables the way I was. It took six months to get approved; I was the first to get a license for selling this type of product.
I had about three employees at the time.
In 2010, I got into the Whole Foods store on South Street in Philadelphia; the second one was in Princeton, N.J. I could go there, it was temperature-controlled, and they let me give out samples of kale chips in the store every day, and sell people on the idea.
When I got into the store, I stopped the farmers' markets, because when it's humid or raining, and I have a dehydrated chip, it becomes soft instead of crunchy.
Just in the one store, I was selling $14,000 worth of chips a month, so Whole Foods wanted me to sell in more stores. I told them I needed a loan to buy bigger equipment so I could make the kale chips faster. They offered to give me a loan — turns out they had a program for this. I got the loan and bought the equipment.
I moved into a 3,000-square-foot place in Pipersville and hired more people (we had about 15 employees). I was doing nothing but going to Whole Foods stores, sampling and selling.
There are 38 Whole Foods stores in the Mid-Atlantic region. They asked if I could get into all 38; I asked them to give me five now, and let me get those under control, and then gradually take more. We were doing full production, seven days a week, within six months.
In 2011, there was an Indian Motorcycle building next door that had closed; it had 14,000 square feet of space. I took a leap of faith and rented it. Within a year, we filled it up, and I went from 15 to 80 employees. I was in all 38 Whole Foods stores. Then they gave me another region, the South, with 30 stores, and then the Northeast region, with another 38 stores.
Down the road was a 45,000-square-foot building, which I rented for our warehouse and distribution center. We were making a tractor-trailer load of chips every day.
Now we're selling over $15 million worth of products this year. We haven't hit all the big markets like Costco yet; that would triple our business.
Did you take advantage of any resources to get the business off the ground?
Ben Franklin Technology Partners of Southeastern PA heard about me through one of our investors, and reached out. Once I met with them, they lent us money and helped us with resources and contacts. There were very helpful.
What has been the biggest challenge so far?
We went out and raised money from venture capitalists and individuals, and that process was new to me because I had always gone to banks for my other startups. I had never had shareholders.
What's the big differentiator for your product?
We're the only kale chip out there today that is organic and non-GMO. Our chips are more expensive because my cost of goods is double that of our competitors.
What's next for Brad's Raw Foods?
I've grown this business from scratch, and to be honest, it's not fun anymore. I'm more of a creator and builder. There are people out there who know how to take it to $100 million. Eventually you have to let other people step in.
So I'm in the process of stepping aside and giving this whole thing to someone else, and letting them take it to a whole other level.
I'm excited because I can go out and do it again. I have built five companies in my life, so I have experience. Now my expertise can help others grow brands. So everything I've learned, and every mistake I've made, I can use to make a difference in the world, whether I create something again or help someone else create something. There are people who have great ideas for products, but don't know how to create a brand. So people can come to me with ideas.
I welcome anyone with an idea to contact me at bradgruno@gmail.com.
---