Ben Franklin Approved $2.3M in 16 Early Stage Companies
Companies approved for funding:
Jenrin Discovery – Delaware County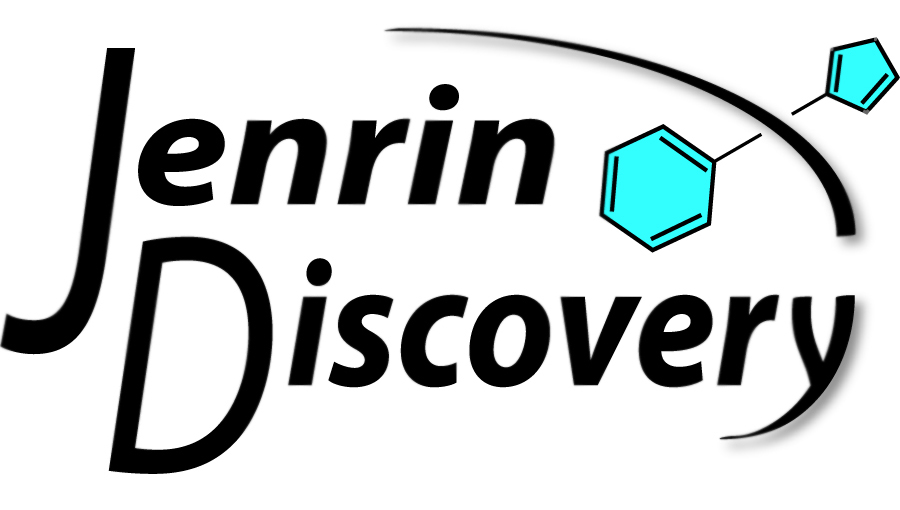 Jenrin Discovery is developing potential therapeutics for chronic diseases including NAFLD/NASH, diabetes and obesity. Its focus is proprietary small molecule drugs designed to selectively target peripheral receptors. It has completed pre-clinical testing and GLP safety studies for its lead compound, JD5037, and is planning on filing the IND application by the second quarter in 2017. This agent provides a mechanism of action to treat NASH and related pathologies.
Jenrin Discovery is led by Robert J Chorvat, Ph.D., CSO and Co-founder; Ross Barrett, JD, Founder, General Partner BVM Capital, Board Chairman; Barbara Schilberg, JD, Managing Director & Chief Executive Officer BioAdvance, Board Member; Jennifer Hartt, Director of Investments Life Sciences, Ben Franklin Technology Partners of Southeastern Pennsylvania, Board Member; W. Whitfield Gardner Angel (individual) Self, Board Member; Robert Ashton, MD, Partner BrookDell, Board Member; Andrea Alms, MS, MBA, Partner BrookDell, Board Member.
SonoSolve – Philadelphia County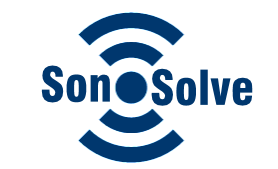 SonoSolve is a revolutionary new device that aims to eliminate catheter-associated complications, using non-invasive sound waves to clear obstructions and biofilms within catheters. SonoSolve is the BUZZ in Blockages!
SonoSolve is led by CEO Steven C. Davis, and was founded by Jayesh Thawani MD Neurosurgeon, Jared Pisapia MD Neurosurgeon, Michael Grady MD Chairman of Neurosurgery at Hospital of University of Pennsylvania, Andrew Tsourkas PhD and Matt Zhou PhD of the University of Pennsylvania.
SonoSolve was the winner of the Penn Center for Innovation's DevelUPMed competition in partnership with Ben Franklin for medical device spin-outs.

MBF Therapeutics Inc. (MBFT) is a veterinary oncology company developing innovative and highly effective immunotherapies for cancer and infectious diseases in companion animals and livestock. Our proprietary checkpoint inhibitor technology, based on the Wistar Institute's intellectual property, is a platform technology from which multiple innovative prophylactic and therapeutic products will be developed for animal health markets worth over $5BM. We are working with Dr. Hildegund Ertl at the Wistar Institute and veterinary oncologists to develop a cancer vaccine to treat dogs with melanoma.
MBF is led by Thomas Tillett, Co-founder & CEO; Lorraine Keller, Ph.D. – Co-founder & CSO; Malla Padidam, Ph.D. – Director of Research.

Kynectiv, Inc. Kynectiv is a leading provider of simulation-based technology to global audiences. Our platforms enable clients to transform their training programs, offering increased engagement, stronger retention and comprehensive data collection that leads to actionable insights.
Simulation is an experiential, active learning model that has been proven to be highly effective at improving retention and the application of knowledge to enhance or change behaviors. Our solutions transport participants into real world scenarios to assess and improve their knowledge, skills and confidence.
The Kynectiv simulation platform has been adopted by leaders in healthcare, including the Department of Veterans Affairs (VA), pharmaceutical companies, medical societies, medical education providers, patient education innovators, and academic institutions. To date, there have been over 200,000 simulation sessions completed and almost 5 million decisions made in the simulations.
Kynectiv is led by Bob Yayac, CEO; Rene Smith, VP Technology; and Jeff Zack, VP Operations. Kynectiv has an experienced and deep team of instructional designers, technologists and data scientists to
help ensure the maximum benefits from our simulation platform.
BINTO – Delaware County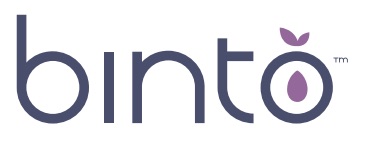 BINTO is a reproductive and fertility healthcare company. We take the guesswork out of finding safe and effective products to use during the period and fertility years. BINTO does this through a highly curated subscription based service, and connecting you to your suite of monthly products. In conjunction with our product line, we get people to helpful information the need from REAL medical experts in an easy to read fashion. We are in the process of building our app prototype. The myBINTO app helps physicians and patients connect while navigating fertility treatments.
BINTO is led by founder and CEO, Suzie Welsh, and by CIO Kevin Ramirez.
Shock Analytics has developed a non-invasive device for measuring systemic vascular resistance (SVR), an indicator for both congestive heart failure and sepsis, two of the deadliest and most costly diseases in modern medicine. Currently, the gold standard for measuring SVR is a right heart catheterization, a very invasive and costly procedure.
Shock Analytics is led by Dr. Jennifer Monti, CEO,CSO. Dr. Monti received her undergraduate degree in biochemistry from Harvard College, and her doctorate of medicine and master of public health from Case Western Reserve University. She completed medical residency at Johns Hopkins University, and received a cardiology fellowship at the University of Pennsylvania. She has served as a clinical lead on several biomedical engineering projects at Penn and Hopkins. Before her medical training, Dr. Monti worked in San Francisco as an emerging biotechnologies analyst.
Veena Krish, BSE, MSE Veena Krish our CTO is a computer scientist with a strong background in the biomedical sciences. She recently completed her master's in bioengineering at Penn. Bob Harrington, COO Bob Harrington joins Shock Analytics after thirty years of executive positions in the health care sector. Bill Bullard, CFO Bill has 35 years experience in merchant banking, corporate finance and recently was CFO of a technology
startup that went from pre-revenue to $4.5 billion in revenue with operations in 5 countries.
Shock Analytics was runner-up of the Penn Center for Innovation's DevelUPMed competition in partnership with Ben Franklin for medical device spin-outs
Advent Therapeutics, Inc. – Bucks County

Advent Therapeutics was formed by senior industry executives with extensive expertise and proven track records in Neonatal / Pediatric and similar Orphan Drug "niche" markets to address serious unmet medical needs facing underserved patient populations by taking novel advantage of targeted already commercially-available or late-stage therapeutic opportunities – A Platform Approach to serving the most fragile patients.
Advent Therapeutics, Inc. is led by David L. Lopez, Esq., C.P.A., one of the Company's founders and serves as its Chief Business Officer; Dr. Thomas Hofmann, M.D., Ph.D. (2015 recipient of the Dr. Milton Graub Award for CF research and care) is Chief Scientific Advisor.
VitalTrax – Philadelphia County

VitalTrax delivers a complete clinical trial data collection and patient engagement solution for today's clinical trials comprising of a cloud based enterprise platform and a mobile application for patients.
VitalTrax is led by Zikria Syed, CEO; Todd Kueny, CTO.
Choosito is a Philadelphia-based early stage NSF-funded company with cutting edge technology that brings elite personalized learning to every child. Choosito's AI natural language processing and machine learning technology solves the problem of digital content selection appropriate for the reading level, skills, and interests of the learner.
Choosito! is led by co-founders Eleni Miltsakaki (CEO/CTO) and Christos Georgiadis (CFO).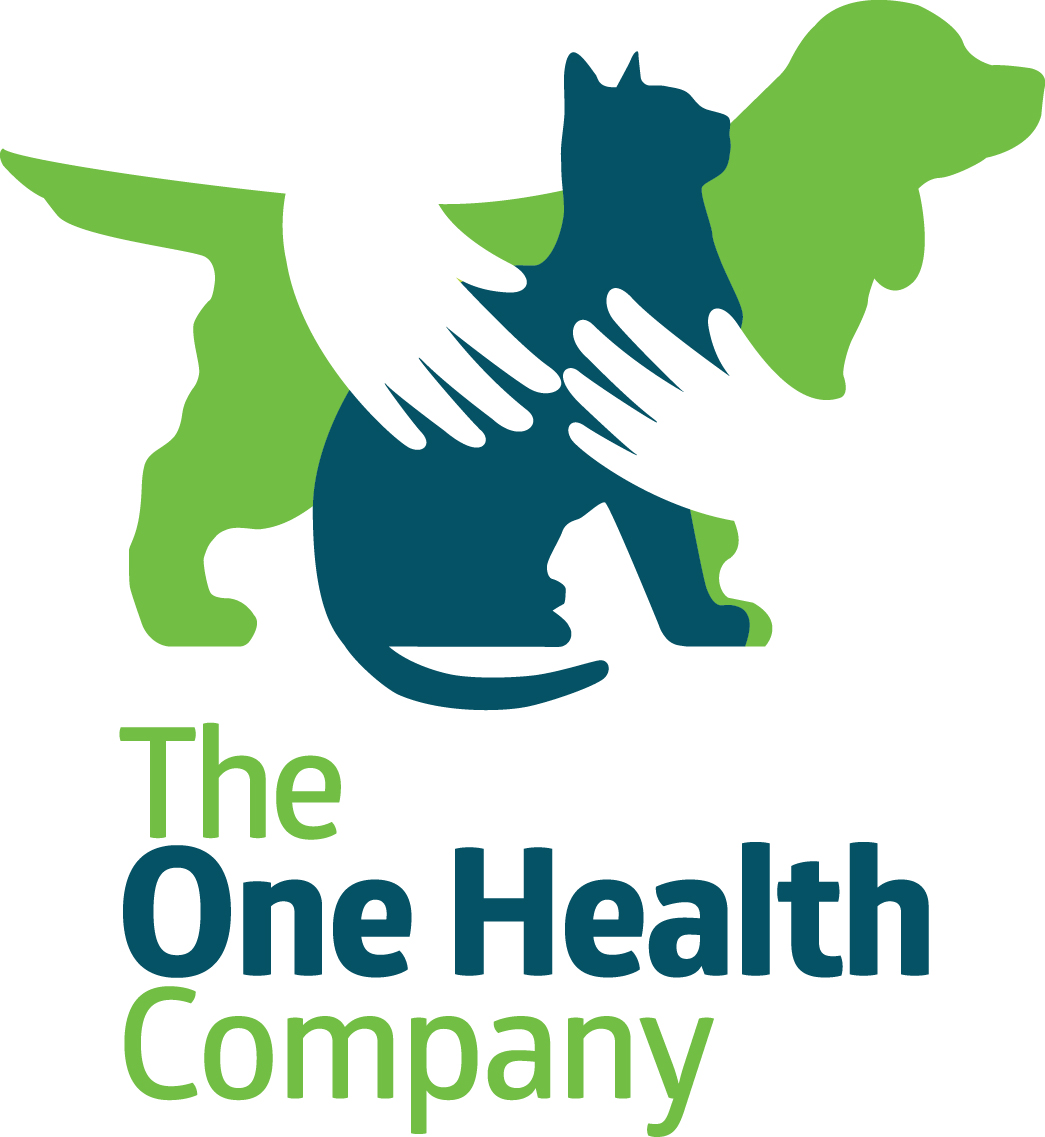 The One Heath Company has re-imagined animal testing for the 21st Century. We connect naturally sick pets to clinical trials just like in human trials, replacing induced synthetic diseases in lab animals. Pets get access to cutting edge treatments for free while also helping advance more effective therapeutics in human oncology. The National Cancer Institute (NCI), part of the National Institutes of Health (NIH), has validated that our method saves over $117 million per approved drug because natural diseases in pets have a better predictive value of which drugs will work in humans and which won't. The One Health Company has built the world's largest veterinary trial network (95 trial sites) and an Electronic Data Capture system allowing us to reach 1.8 million pets in need of care. With these capabilities powered by the best technology, we also deliver on the trifecta required to evaluate the next 20 years of cancer therapies: real disease, immunocompetence, and intact tumor microenvironments.
The One Health Company is led by Co-Founders Christina K. Lopes, CEO, and Benjamin Lewis, President and COO.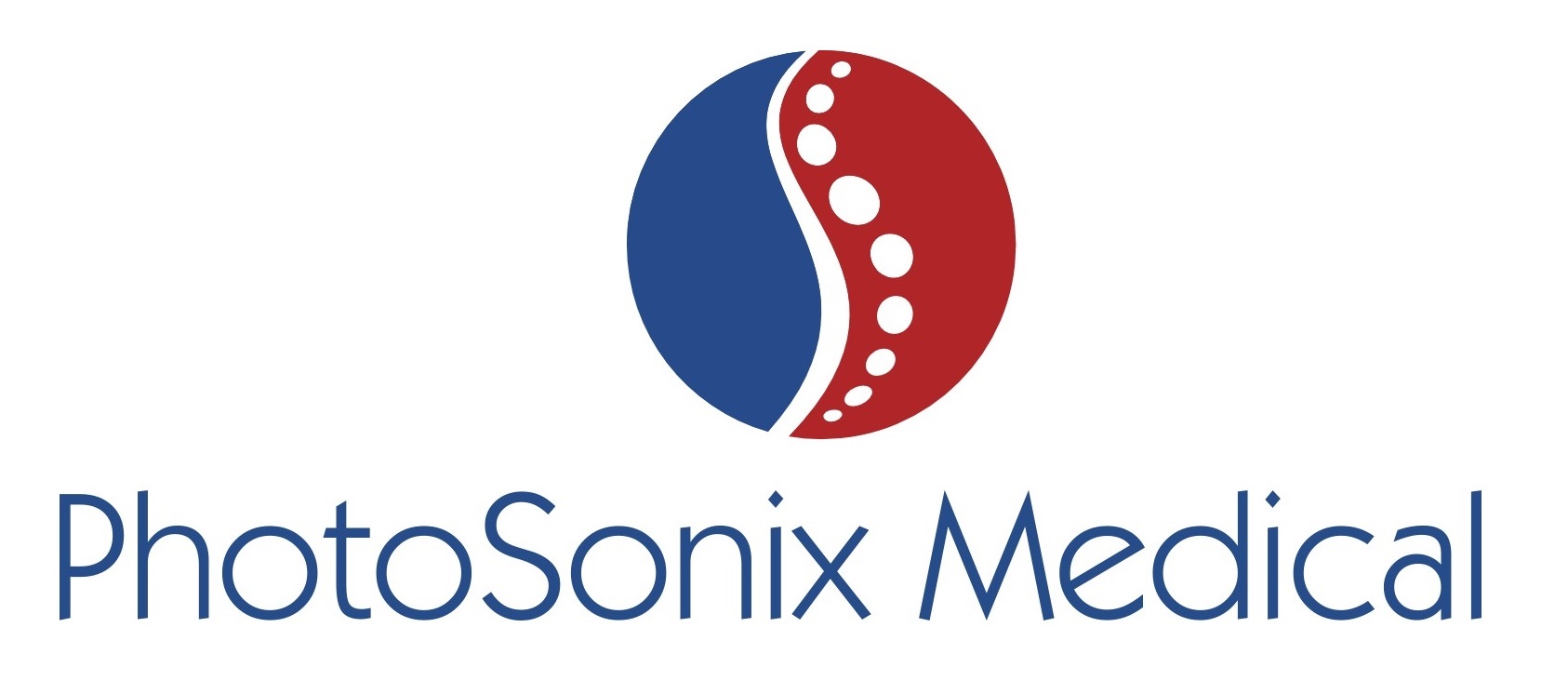 PhotoSonix Medical, Inc. is developing CLENS™ (Coincident Light Energy and Non-focused ultraSound), a novel energy-based therapy which synergistically combines light and ultrasound to treat chronic bacterial infections known as biofilms. We are initially targeting moderate to severe acne, a $1.5 Billion market of over 5 million patients who are currently seeking physician treatments.. We have strong in vitro (lab) and in vivo (live tissue) results, and 3 issued patents.
Photosonix was co-founded by Drs. Mark Schafer and Tessie McNeely, and Adam Dakin. Mark is an internationally recognized ultrasound industry expert. He holds 21 patents and has served in senior management roles for many early stage companies developing innovative ultrasonic devices. Tessie McNeely is an expert on infectious disease and biofilms, having served in senior scientific roles at Merck for 17 years, where she was Principal Scientist for R&D of bacterial vaccines including a vaccine for acne. Adam Dakin has served as CEO for numerous early stage, venture-backed medical device companies. He has secured over $50 million in venture and strategic partner funding and led several M&A transactions.
FlockU – Montgomery County

FlockU is a digital hub dedicated to providing college students a voice in the world around them. As the gatekeeper of college knowledge, FlockU services all student needs — from current events to party tips — with authentic, compelling perspectives. All FlockU features are written, created and curated by students, for students.
FlockU is led by CEO and Co-Founder, Josh Verne, Co-Founder, Jon Dorfman, CTO, Jerry Baklycki, and CMO, Umang Shah.

Verge Aero (Verge) is a Philadelphia-based team of electrical, computer, software, systems, and aerospace engineers, whose mission is focused on building and deploying unmanned aerial systems (UASs), or drones, for use in the entertainment industry. Verge has designed, developed, and implemented a drone performance software capable of controlling swarms of drones and integrating into existing entertainment systems, providing dynamic interactions with audiences and actors. Near-term applications of the technology include recurring drone performances, venue installations, touring drone performance productions, and drone entertainment products.
Verge Aero is led by Co-founders Michael Duffy, Tony Samaritano, and Anthony Merlino, along with early-stage members Richard Kitei, Martin Phillips, Christopher Franzwa, and Nils Thorjussen, who serves as CEO for the company.
Sustrana's unique online software system delivers much needed tools and materials for organizations to assess and manage complex sustainability issues.
Sustrana is led by co-founders Nancy Cleveland, CEO, and Jennifer Anderson, COO; and Ron Zettlemoyer, CTO.
Every year around 500,000 infants are admitted 
to one of the 1,100+ Neonatal ICUs (NICUs) across US. While mother's breast milk is important for all newborns, it is vital for the survival of these fragile patients. However, despite its critical role, the current state of breast milk management in NICUs is extremely manual, labor-intensive and error prone. Keriton is working with Penn Medicine to develop a new gold-standard for breast milk management. With end-to-end process automation and validation, Keriton's HIPAA-compliant SaaS suite significantly lowers the nurses' time spent on breast milk management, reduces errors and automatically generates an audit trail for the process. The Keriton suite also aims to improve expression of breast milk in lactating NICU mothers by enhancing their pumping experience, which has been empirically linked to improved clinical outcomes.
Keriton is led by Founder & CEO Vidur Bhatnagar.
COSY's omni-channel software platform prepares retailers with a solution for their inventory needs in the 21st Century. Founded in 2012 by a team of Ivy League computer vision engineers and retail experts, COSY brings the same technology behind Google Street View and driverless cars to retail stores and other large indoor facilities. COSY's technology enables robots to navigate retail store floors autonomously without any prior knowledge of the store's layout or products – no RFID or beacons required. The same back-end technology can power mobile applications for store operations and consumer shopping.
COSY was founded by Jonas Cleveland, CEO, and Professor Kostas Daniilidis, former Director of the GRASP Lab at Penn and co-founder of kapou.gr, a vision-based mapping company.
---