Companies approved for funding:
BioDetego, LLC – Philadelphia County – Approved Investment: $50,000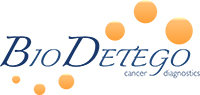 (Through the Technology Commercialization Fund)
BioDetego is developing, VASPfore, a new biomarker test for selecting cancer treatment protocols.  The VASP marker provides information that will direct chemotherapy to high risk patients who will likely benefit from treatment while preventing costly and harmful treatment of low risk patients.  BioDetego predicts that the VASPfore will provide payors enormous savings (>$150MM/year) by reducing total treatment costs.
The company is led by David Zuzga, Ph.D., Founder and CEO, a research scientist with expertise in cell and molecular biology at La Salle University & Giovanni M. Pitari, M.D., Ph.D. Founder and CSO, a physician and research scientist with expertise in Translational Oncology.
Essential Medical – Chester County – Approved Investment: $75,000
(Ben Franklin previously invested $500,000)

Essential Medical is developing X-SealTM and MANTATM, two innovative vascular closure devices for both small bore (6/8F) and large bore (14/18F) femoral closure. Vascular closure devices (VCDs) are used to close incisions in the leg artery after cardiac catheterizations.
The company is led by Greg Walters, President and CEO, and Todd Sorzano, Director of Operations.  Walters brings 23 years of technical leadership experience within the medical device industry, and Sorzano has 14 years of engineering leadership expertise in medical devices and consumer products.
Fitly, Inc – Philadelphia County – Approved Investment: $50,000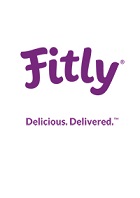 (Through the Technology Commercialization Fund)
Fitly, a Project Liberty company, takes the headache out of meal planning!  The company has created a web app that allows customers to personalize weekly meal plans from healthy, delicious recipes in less than five minutes, and then delivers the necessary ingredients and cooking instructions right to your door the next day. Their dinners start at just $5.99 per serving and delivery is always free. All meals are thoroughly examined by a registered dietitian and promote a 50% plant-based diet in accordance with the new USDA guidelines. To sign up for early access, go to www.getfitly.com.
The company is led by Anthony Ortiz, Founder & CEO; Heidi Chapnick, Co-Founder & Acting COO; Ford Kerr, Co-Founder & Head of Business Development; Adrian Titus, Co-Founder & CTO; and Jay Sylvester, Co-Founder & Creative Director.
Grand Round Table – Philadelphia County – Approved Investment: $50,000
(Through the Technology Commercialization Fund)

Grand Round Table (GRT) has developed an innovative clinical decision support tool integrated into the electronic health record.  GRT helps hospitals and clinics save time and money by directing doctors to appropriate solutions faster, reducing the number of unnecessary tests, ineffective treatments, and consultations that patients currently receive.
GRT is a 2013 graduate of the inaugural DreamIt Health class, a University of Pennsylvania Wharton School Venture Initiation Program (VIP) company and an Allscripts Developer Partner.
Grand Round Table is led by Eric King, CEO and John Schaeffer, CTO.
HealthQx – Montgomery County – Approved Investment: $250,000
(Ben Franklin previously invested $150,000)
HealthQx, a healthcare technology company, delivers a Big-Data driven SaaS solution to healthcare payers,

providers and partners who are on the leading edge of the shift from fee-for-service to a transparent, value-based healthcare payment.
As healthcare shifts to value-driven reimbursement, HealthQx is putting analytics in the hands of the people who can affect the change. HealthQx is helping to make healthcare a true, trusting partnership between payer, provider and patient with the transparent exchange of thoroughly analyzed cost and quality data.
The company is led by Mark McAdoo, CEO, and Bill Conlan, Founder and COO, who bring over 40 years of combined experience in venture-building and healthcare analysis and solution businesses.
MemVu – Bucks County – Approved Investment: $50,000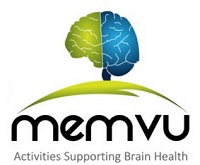 Facebook meets Lumosity.  A social brain gaming company, MemVu delivers an innovative and engaging brain fitness gaming platform that facilitates the involvement of families and caregivers in the care, socialization, and stimulation of loved ones suffering from a brain health condition, such as Alzheimer's.
MemVu's mission is to create fun and stimulating experiences as well as social engagement through digital personalized brain activities with the ultimate aim of improving mood and motivation for seniors as well as connectedness with their friends, families and caregivers.
MemVu is led by CEO, Mark Redlus.  Mr. Redlus brings the experience and expertise of an 18-year-long career, serving as Chief Executive or a member of the executive team to companies ranging from small institutionally-backed start-ups to mid-sized enterprises across a variety of industries including Software and Technology, Environmental and Clean Tech, as well as Health Care and Alternative Energy.
NETMINDER – Montgomery County – Approved Investment: $150,000

NETMINDER's mission is to increase the sustainable efficacy of saltwater nets, traps, and related equipment by dramatically decreasing underwater fouling using nontoxic coatings.  Instead of utilizing the archaic methods of controlling biofouling by leaching toxic materials into the environment, NETMINDER® creates an inhospitable surface making it difficult for biofouling organisms to attach to netting.  NETMINDER's net coatings are environmentally friendly and proven safe in marine ecosystems.
Steve Fisher, President and CEO, has 40 years of global coatings business management experience, 35 years with PPG Industries. He left his last position with PPG as Global Director of Marine Coatings to concentrate on the aquaculture industry and its protective coating requirements.
SideCar – Philadelphia County – Approved Investment: $100,000
(Ben Franklin previously invested $385,000)

With the recent customer acquisitions of Newegg and RueLaLa, and other Top 100 U.S. e-commerce companies, Sidecar is positioning itself as a name-brand powerhouse in the world of big data marketing solutions.  Built from the ground up to combine paid search, comparison shopping, on-site personalization and personalized email, Sidecar is offering an automated solution that traditionally involved several different vendors and software packages, all powered by extensive manual operation.  With Sidecar, retailers can engage their customers through each phase of the purchase cycle (acquisition, conversion and retention) with a data-driven and fully-automated marketing engine, allowing client companies to enjoy a more powerful and cost-effective marketing solution.
The company is led by Andre Golsorkhi, CEO & Founder, a serial entrepreneur having successfully founded and scaled two other businesses since 2001.
SilverLine Global – Philadelphia County – Approved Investment: $200,000

SilverLine is the first digital video publishing platform for the endurance sports industry.  SilverLine technology enables endurance sports events to leverage digital video directly on their own websites and social media. Through video hosting, publishing, asset management and analytics, SilverLine increases revenue for event managers by providing targeted digital activation opportunities for sponsors. Since its launch two years ago, SilverLine has over five million video player loads and has signed contracts with marquee events, such as Tour of Britain, Marine Corps Marathon and Dicks Sporting Goods Pittsburgh Marathon.
SilverLine is run by Jayme Anne Goldberg, a former institutional investment strategist, analyst, and manager, and Holden Comeau, a former professional triathlete and endurance sports industry leader.