Ben Franklin Approved 3.1M in 12 Early Stage Companies
Companies approved for funding:
LeagueSide – Philadelphia County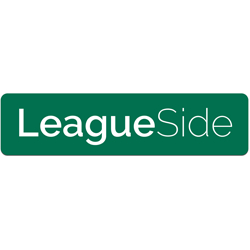 LeagueSide's technology platform matches youth sports organizations with sponsors. Through LeagueSide, brands including Verizon, McDonald's and Jefferson Comprehensive Concussion Center have achieved their local marketing goals while supporting families in the community.
LeagueSide is led by Evan Brandoff (CEO) and Zubin Teherani (COO).
leagueside.com
AuDIGENT – Philadelphia County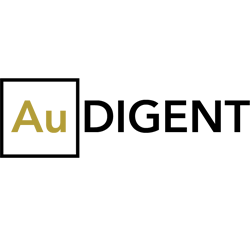 AuDIGENT is an audience intelligence platform that improves video ad targeting across mobile, social, and over-the-top (OTT) digital TV channels. It specifically addresses the needs of artists and celebrities: tagging fans to evaluate their behavior across the web and
then monetizing this fan base by trading ad inventory.
Audigent is lead by founders Jon Gosier, Drew Stein, Shelton Mercer, Brian Brater.
audigent.com
Cloudnexa – Philadelphia County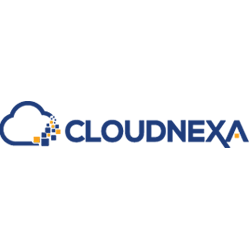 Cloudnexa is an internationally recognized premier cloud service provider based in Greater Philadelphia, PA that utilizes Amazon Web Services (AWS) to assist clients in surpassing their business and IT goals. The winner of the prestigious 2015 Frost & Sullivan award for excellence in cloud management services, Cloudnexa, exhibits years of experience and expertise advising clients, as their needs pertain to success within the cloud platform. Their patented vNOC platform enhances the AWS environment and allows users to streamline functions in a single, simple user-friendly interface. For more information regarding Cloudnexa or their vNOC environment.
Cloudnexa is led by CEO, Joel Davne, CFO, Bill Testa and CTO, MJ DiBerardino.
cloudnexa.com
Houwzer – Philadelphia County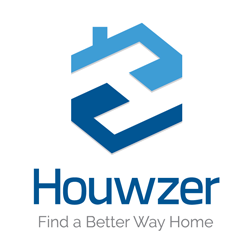 Houwzer is a full­-service, tech­-enabled residential real estate brokerage. We are the industry's first commission-free listing model for home ­sellers. As the first B Corporation real estate brokerage in the United States, all Houwzer agents are salaried employees. We generate 10x more profit than the traditional brokerage, while simultaneously shrinking the market by cutting the total sales commissions in half. By leveraging technology and focusing on transparency, Houwzer is rebuilding real estate brokerage from the ground up to create a more competitive marketplace while building consumer trust.
Houwzer is led by Co-Founder and CEO, Mike Maher; Co-Founder and CBO, Kevin Baird; Chairman and Operating Partner, Jay Minkoff; COO, Ted Mucellin; CTO, Greg Phillips.
houwzer.com
Instadiagnostics – Philadelphia County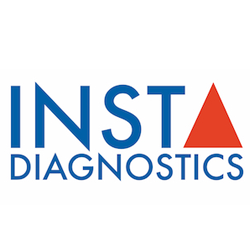 Instadiagnostics is a point-of-care (POC) diagnostic device startup aiming to revolutionize the current standard of care by bringing centralized laboratory based blood testing to the patient's bedside. Our proprietary technology platform enables early diagnosis, treatment monitoring, and disease management at the POC (primary care centers, community clinics, emergency departments, etc.) without requiring additional trips to have blood drawn, lengthy wait times for results, or having to wait for diagnosis/follow up testing. The goal is to improve patient care/satisfaction, reduce the number of medical visits, and eventually reduce overall medical costs.
Instadiagnostics is led by the Founder, Johann deSa.
instadiagnostics.com
Polaris Health Directions – Chester County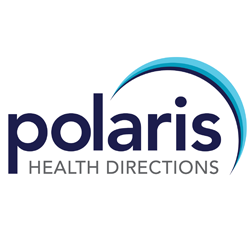 Polaris Health Directions is the industry leader in Digital Behavioral Clinical Intervention, with a dynamic offering that brings patient insights to the point of care in order to systematically measure, manage and reduce state of health risk at the patient and population level.
By taking nearly two decades of evidence-based science out of the lab and into clinical practice, Polaris is centrally focused on addressing behavioral health related risk to drive better decisions, greater efficiency, and improved health care outcomes. Recognizing the nexus between psychosocial and physical health, Polaris delivers a digital clinical intervention that is powering better care.
Polaris Health Directions, Inc is led by the following:
Mark Anthony, Chief Executive Officer, John McLaughlin, SVP Sales & Business Development, Mark Redlus, SVP Innovation Lab.
polarishealth.com
Digitability – Philadelphia County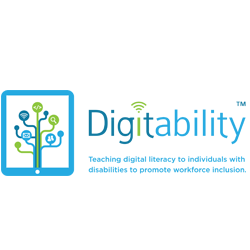 Digitability is an online training program teaching digital literacy to individuals with cognitive disabilities to promote workforce inclusion.
Digitability (formerly Autism Expressed) was named winner of the University of Pennsylvania's Graduate School of Education's Educational Services of America Prize, the Philadelphia's Geek Award's Best Startup of the Year, The Corzo Center for the Creative Economy Award, and appeared on the cover of Philadelphia Magazine as one of the Coolest Startups of the year for the company's innovation in special education.
Digitability's founder, Michele McKeone, M. Ed declared her vision for mobilizing a large and growing population on MSNBC, TechCrunch, WHYY and NewsWorks and in her Tedx Talk about empathy. Digitability is serving as a catalyst of an innovative approach to cognitive and social development for this generation of adolescents with disabilities like autism and those who come thereafter.
Digitability is led by Founder + CEO, Michele McKeone, M. Ed.
Digitability.com
My MilkCrate – Philadelphia County

My MilkCrate is an innovative lifestyle tool that helps people live more sustainably by connecting them to thousands of local sustainable businesses and services in their neighborhoods. Available for free for iOS and Android, My MilkCrate carries out its mission of shifting consumer spending into the local, sustainable economy through strategic data partnerships with well-respected nonprofits.
My MilkCrate is led by co-founder and CEO Morgan Berman and co-founder and CTO Jason Cox.
mymilkcrate.co
ROAR for Good – Philadelphia County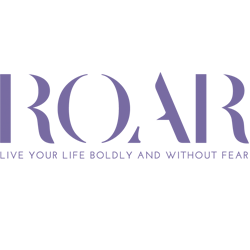 ROAR for Good is a social impact company helping reduce the incidence of assaults against women while addressing the underlying causes of violence. Through fashionable self-defense wearable technology, the solution helps deter attacks and instantly calls for help. For each device sold, the company takes a substantial percentage of proceeds and invests them into nonprofits that are teaching empathy, respect, and healthy relationships to youth – programs shown to decrease violence in adulthood.
ROAR for Good is led by Yasmine Mustafa (CEO) and Anthony Gold (CTO/COO).
roarforgood.com
Tangent Energy Solutions – Chester County
Tangent Energy Solutions, Inc. (Tangent) is a Distributed Energy Resources (DER) company that provides C&I customers with the technology, assets and managed services needed to identify and capitalize on economic opportunities on the energy grid without disrupting normal operations. Tangent's Distributed Energy Resource Management System (DERMS), named Tangent AMP™, monitors grid, facility and on-site generation assets, and alerts customers ahead of high-value economic opportunities. Demand Design™ and Demand Design PLUS™ build on Tangent AMP™ to actively manage customer demand and integrate generation assets in response to these opportunities.
By uniquely building out a DER solution from the customer side of the meter, and monetizing it through exclusive relationships with energy retailers, municipal utilities and other Load Serving Entities (LSEs), Tangent motivates and empowers customers to become price makers on the energy grid while making it easier for the energy industry to access and integrate distributed energy resources.
Tangent Energy Solutions is led by Dean Musser, President and Chief Executive Officer; Mark Schaefer, Chief Financial Officer; David Turner, Chief Operating Officer; George Hunt, President edgeGEN™; Steve D'Angelo, Vice President, Technology; Andy Meserve, Vice President, Solar and Energy Storage
tangentenergy.com
Loan Star Technologies – Montgomery County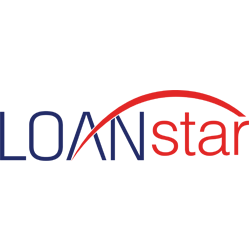 LoanStar solves banks' largest challenge, finding lending opportunities, by enabling them to offer instant point-of-sale consumer loans. Banks have a need for loans greater than at any point in history. We provide the technology, tools, knowledge and training to position banks back at the front of the line ahead of non-bank and marketplace lenders.
LoanStar's innovative MerchantLinQ and HospitalLinQ platforms enable banks and credit unions to diversify their consumer loan originations and attract both new consumer and commercial relationships.
LoanStar Technologies is lead by two cofounders; CEO, Andrew Turner and President & COO, Craig Haynes.
loanstartechnologies.com
GSI Health – Philadelphia County
GSI Health unites patients, doctors, and payers of all kinds, supporting collaborative, "whole person" health care for effective population health management within complex populations. Our innovative solutions deliver the bigger picture of patient care, moving beyond just medical data to integrate social and behavioral information from across the community so that caregivers can collaboratively manage, analyze, and engage with patients in real time as they move through the care delivery system. Caregivers gain keener insights that improve the quality of care and the overall health of the population, enabling organizations to achieve better outcomes while improving ROI.
GSI Health is led by Founder and CEO, LeRoy E. Jones; CFO is Todd Cope; CTO is Alan Horton.
gsihealth.com
---