PACT and Ben Franklin's All-Star Mentor Connect Line-Up: Could You Be Next?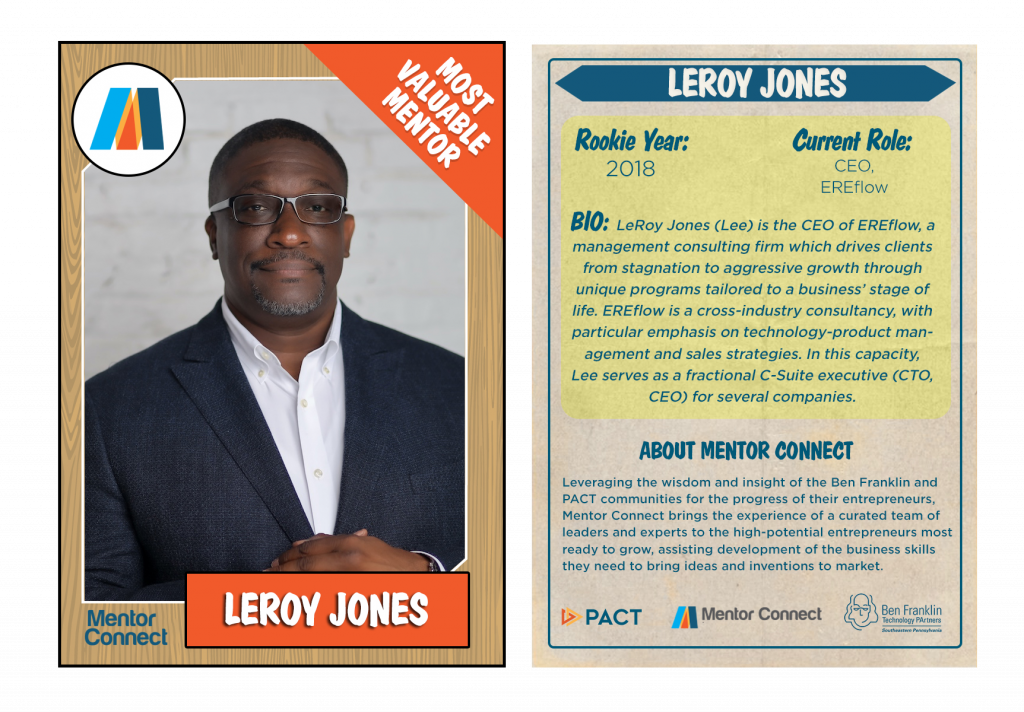 It's October in Philadelphia. The actual baseball fields here are getting ready for off-season maintenance, but when it comes to entrepreneurial mentorship, we're already a city of champions.
Innovation has no offseason here, so while the Mentor Connect lineup of mentors and leaders is deep, tryouts are always open – and recruiting never stops.
If you are an experienced CEO Founder with significant and relevant experience to innovation-focused companies, and are willing to volunteer one to two days per month of your time, you may qualify for Mentor Connect's standards and process for pairing mentors with the next wave of Philadelphia's innovators. Mentor Connect is a proud partner of 1Philadelphia and the City of Philadelphia's Most Diverse Tech Hub initiative, with places specific focus on supporting founders from underrepresented backgrounds. If you're willing to help budding founders truly see what they can be, we can help you find them.

So, do you think you've got the hustle to join this team? Could you be our next All-Star? If so, reach out to Jen Cohen at jcohen@philadelphiapact.com to schedule a tryout. Cleats and knickers are optional.

---