Five Female Founders you Should Know

Ben Franklin Technology Partners highlights five female founders from our portfolio company and their growing companies. Meet women from around the Philadelphia area making a splash in tech.
WHO: Morgan Berman
If you are involved in the Philly tech community and don't know this name, we would be suprised. Morgan has taken the scene by storm since 2013 when she launched MilkCrate Philly (now, MilkCrate), her company, which started as a thesis project during her master's program at PhilaU. MilkCrate is a tool that combines behavior economics with real world sustainable lifestyle information. The tool has been adopted by corporations, residences, schools, and nonprofits to unlock organizations' and institutions' social and environmental impact.
Morgan and MilkCrate have collected many accolades throughout the years. In 2014 Morgan took the stage to compete at Forbes Under30 Summit. The following year, she was invited to the Whitehouse with 44 other sustainability leaders to discuss climate change, and this year MilkCrate established a formal relationship with Comcast. At this trajectory, we are sure there is more to come.
WHO: Yasmine Mustafa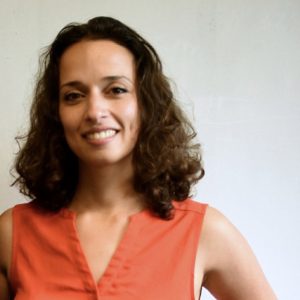 WHAT: ROAR for Good
We could dedicate a dozen blog posts to Yasmine and ROAR (Oh wait, we have!). Yasmine is the CEO and Founder of ROAR, a wearable tech self-defense startup. In addition, Yasmine is a huge advocate for women technologist. She helped Girl Developed It, an organization that provides women the opportunity to learn web and software development, come to Philly and is the Philadelphia chapter founder. In 2016, she was recognized in BBC's annual 100 Women series, which examines the role of women in the 21st century.
WHO: Bethany Edwards
WHAT: LIA Diagnostics
Bethany Edwards is a triple threat not only is she a CEO and Co-founder of her company, LIA Diagnostics, but she has a background in marketing. What's LIA Diagnostics? The first and only flushable pregnancy test. (MIND. BLOWN.). The idea is to get rid of bulky, planet-polluting plastic sticks and replace them with something you can flush without guilt. Bethany and her company have been killing it over the years. From Bethany winning Temple's Innovation Idea Competition in 2014 to recently being listed as one Technical.ly Philly's realLIST's 20 most exciting startups in Philly right now.
WHO: Stacy Mosley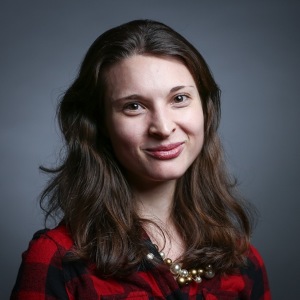 WHAT: FixList
Stacy is changing the game in redevelopment. Her company, FixList, has been dubbed the Zillow of redevelopment. The online subscription service, which she launched in 2015, allows users to narrow down real estate locations according to 26 different criteria. Leveraging the city's open data, developers, lenders, nonprofits, and institutions find redevelopment opportunity and make better investments across Philadelphia. In its first month, FixList signed up 24 paying clients and continues to grow.
Prior to FixList's launch, Stacey worked for the City of Philadelphia for five years practicing data science and operations engineering for the City's Vacant Property Strategy and Open Data initiative. Most recently Stacy completed Ben Franklin's Fintech Accelerator, garnering the attention of local media.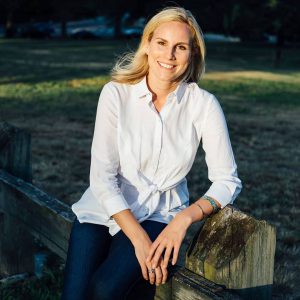 WHO: Suzie Welsh
WHAT: BINTO
Suzie Welsh knows her stuff. With a BSN from the University of Virginia, a Master's Degree in Nursing for health leadership from UPenn, and experience as a nurse at Penn Medicine's fertility practice, her healthcare background sets the company a part. BINTO, a subscription-based service, is devoted to just that: Custom curated women's health products, delivered to your door! Their mission is to champion the awareness and importance of reproductive health by partnering with people on the journey to optimal reproductive health, conception, and beyond. The company just launched last fall but has since received quite the local buzz with Suzie at the forefront of the conversation.
You can learn more about BINTO at Ellevate Philly's upcoming event, The Future of Women's Health.
---