Success in Progress Stories: March Edition

This month's edition of our Success in Progress stories focuses on a portfolio company in our Physical Sciences sector: EnviroKure. Founded in 2011, the growing company is turning chicken waste into organic fertilizer.
The company has refined its initial technology to harness the well-known plant growth promoting properties of chicken manure into liquid organic fertilizer for today's organic farmers. After four years and several million dollars, EnviroKure perfected its process to remove phosphorus and kill pathogens. At the same time, it retains the other nutrients, amino acids and beneficial bacteria that makes the waste attractive to farmers.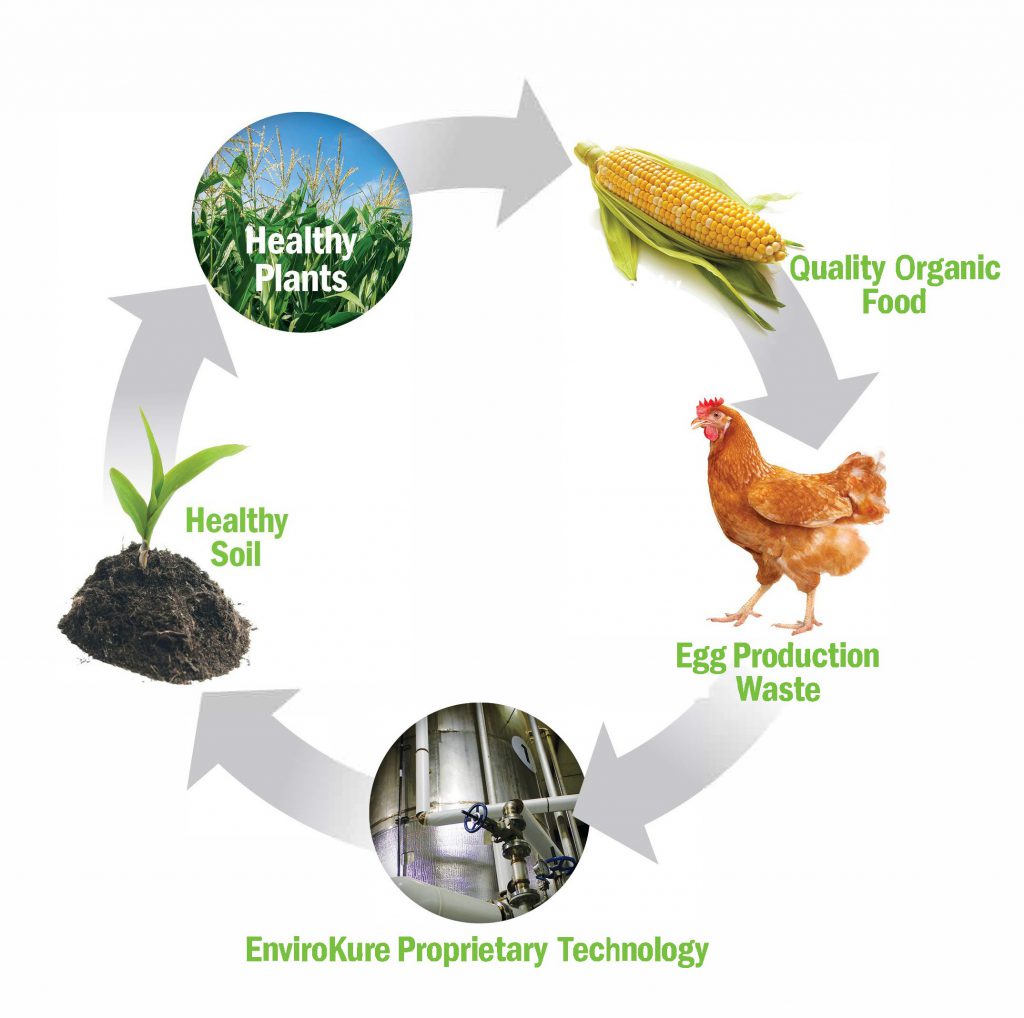 EnviroKure works in all application equipment, including drip lines and hydroponics. Furthermore, all products are certified "organic" by the USDA, and are environmentally-beneficial, converting potentially toxic chicken manure into soil-building fertilizer. Its fertilizers satisfy the needs of today's organic growers, enabling increased yields to fulfill fast-growing consumer demand for organic and locally-grown food.
Based in Northeast Philadelphia, EnviroKure works out of a 30,000-square-foot pilot plant. However, it has a national presence already. EnviroKure has already seen demand for its products extend beyond the mid-Atlantic. The product has been delivered by tanker load and in 275 gallon totes to customers in 32 states.
"Agriculture is, of course, a major industry throughout Pennsylvania," said company president and CEO Mark Lupke. "We located our pilot plant in Philadelphia for several reasons: proximity to raw materials, access to key personnel including engineers and scientists, a great transportation system, and industrial facilities and zoning that were amenable to the operation of a fertilizer production plant. Not to mention that we are proud Philadelphians!"
As a result of its high quality and unique qualities, there's a growing loyalty to EnviroKure among organic farmers.
Nearly all 2015 and 2016 customers have reordered in 2017, with the average order increasing over 3X and the average price paid going up $0.32 per gallon. From the testimonials we have heard, EnviroKure's success and growth will continue to be strong.
"I have been trying to find a solution to get my organic corn crop off to a strong start. After using EnviroKure my corn has never looked better. I only wish I had purchased more so I could have covered all my acres. Once I ran out, the corn did not emerge as well. As a result, it showed the same nutrient deficiency symptoms I have seen in prior years. The product handled great with minimal issues. I'd recommend it to any organic grower looking to start their corn crop off strong." – John Painter, Painterland Farm, Westfield, PA
"To be able to see anything so quickly is so impressive. If the average guy driving down the road can spot the difference, EnviroKure must have something good going on." – Dale Clark, Clark Farms in Spring Green, WI
"We had been using fish fertilizers through our center-pivot to fertigate our organic Valencia peanuts for several years. We were frustrated with the clogged sprayer heads and constant mixing required to keep the fish fertilzer from settling. When we tried EnviroKure in 2015 we had great results without the extra effort. So, we doubled our order in 2016 and are tripling it for 2017 so we can also use it on our watermelons as well. This product is MAINTENANCE-FREE!" – Willy Loewen, Loewen Farms, Seminole, TX & Lovington, NM
---