Getting Our Brand Simple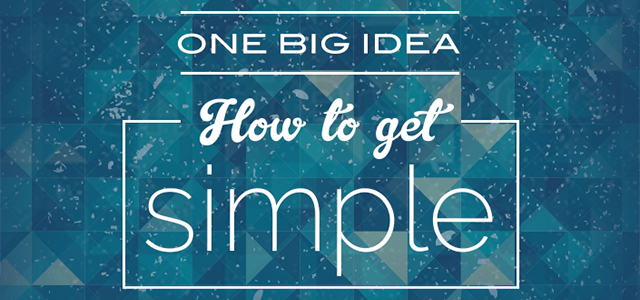 Getting your core brand story to be simple and engaging is not a simple exercise in technology circles. Ben Franklin asked for help from the team at Finch Brands to do just that. Finch president Bill Gullan shared some fantastic insights on that process on today's episode of their Real-World Branding podcast.
Our own Jason Bannon was also interviewed for a recent episode. Have a listen at both episodes below:
Podcast: Play in new window | Download
Branding can become complex, especially for multi-dimensional or abstract organizations that have a lot to say. In order to concisely convey what a brand stands for, what it does, and why its different, marketers and branding agencies alike must figure out how to get simple. In this week's One Big Idea, Bill discusses how brands can simplify their message and harness a core idea to differentiate and deliver effective, meaningful communications to their audiences. If you like our podcast, please subscribe and leave us a rating!
---

Complexity in Branding: Jason Bannon- Ben Franklin Technology Partners
Podcast: Play in new window | Download
What is it like to manage the Snoopy brand? To be at DoubleClick in the early days? To wade through the depth of Ben Franklin Technology Partners and simplify its message? Jason Bannon answers these questions in our latest episode and reflects on his career as a 'branding troubadour'. If you enjoy our podcast, subscribe and leave us a rating!
---